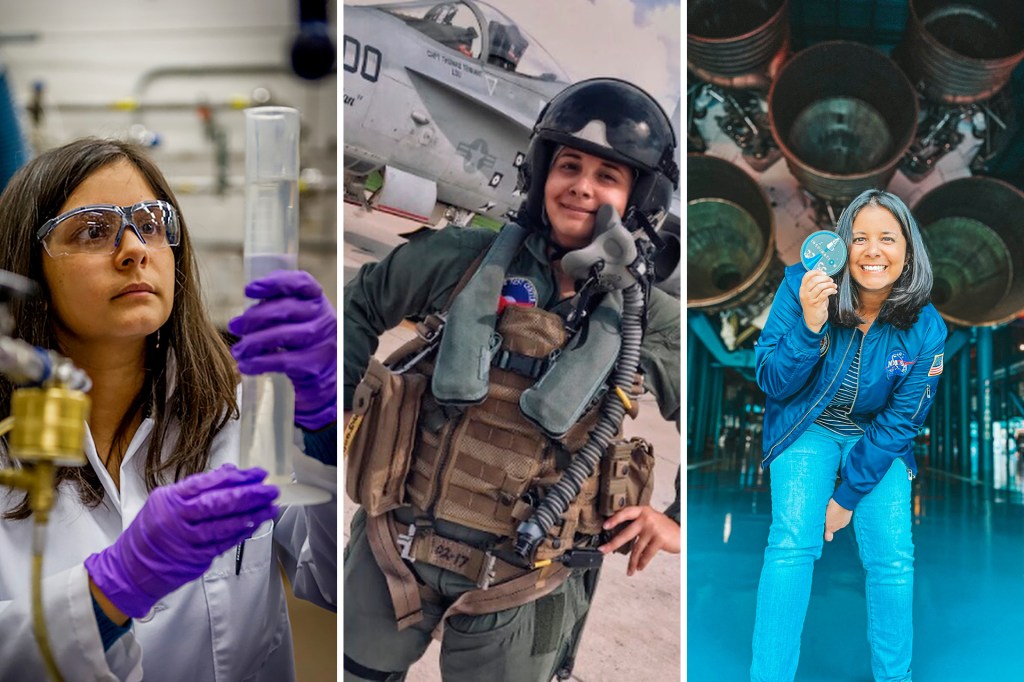 If you enjoy learning about interesting jobs, find this article and more like it on Your Hot Job, TFK's new career-focused website for kids. What does your future hold?
Joan Melendez Misner is an engineer at NASA. She's also a science communicator. She tries to get people excited about NASA's projects. One way she does this is by making videos. She posts them on social media.
When Melendez Misner applied to work at NASA, she was rejected 13 times before she got the job. "No doesn't mean 'never,'" she says. "It just means you have to keep going." She spoke with former TFK Kid Reporter Orlie Weitzman.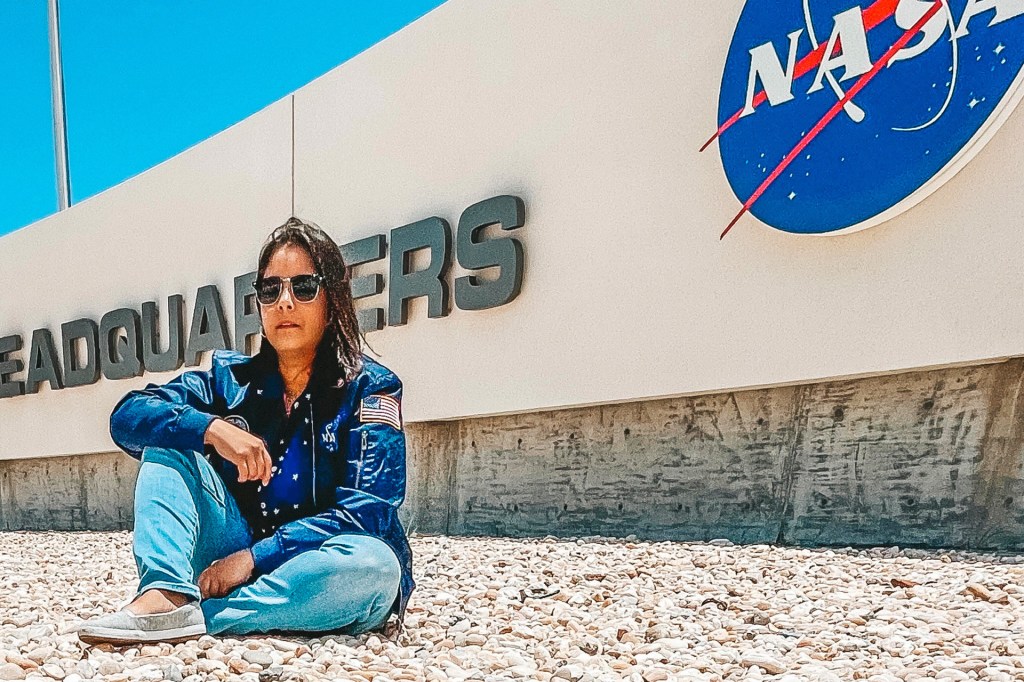 COURTESY JOAN MELENDEZ MISNER
What does being an aerospace integration engineer involve?
The simplest way to put it is to say that I write requirements. And I help test those requirements. Let's say you're building a house. You talk to a developer. You say, "I want the house to be this size. I want this number of rooms." That's what I do. I write those requirements for the spacecraft and the rocket. I also do the testing. At the end of the day, we want to separate that spacecraft from the rocket. And we want to make sure it goes where it's supposed to.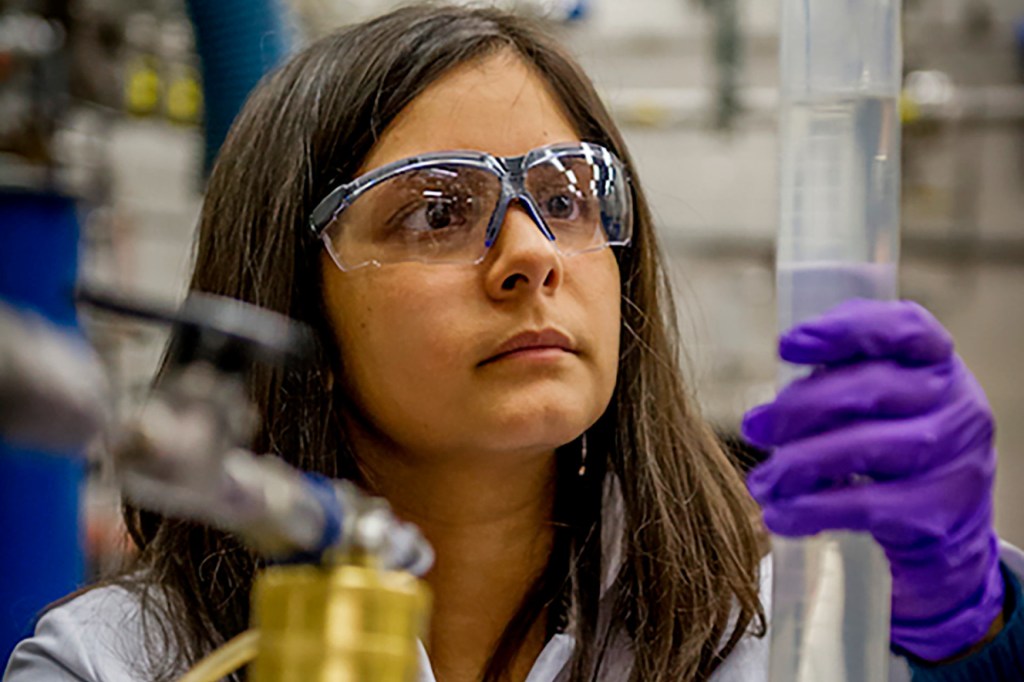 COURTESY JOAN MELENDEZ MISNER
Did it take you a long time to learn how to do that?
I worked in aviation for about eight years. I was a test engineer and a fuels engineer for Naval Air Systems Command. Now I'm kind of doing what I did there, but on a different scale. I used to work on jets and jet engines. Now I'm working on rockets and spacecraft. The principles are very similar.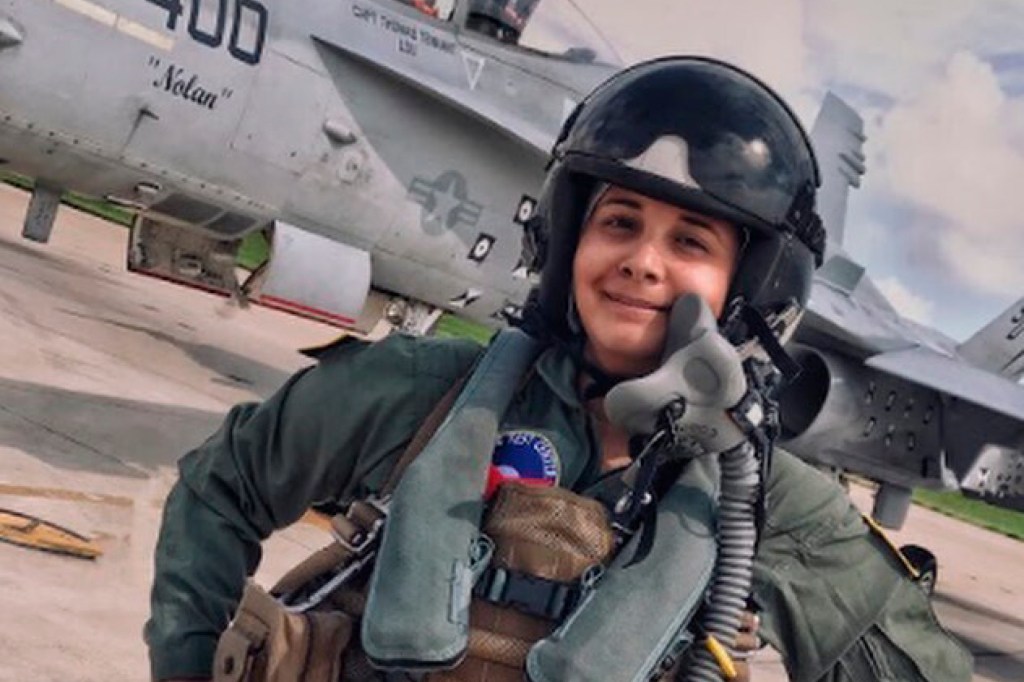 COURTESY JOAN MELENDEZ MISNER
Why did you switch?
In 2019, I got to watch the SpaceX Falcon 9 rocket tests. And I got to be a part of the NASA Social. That's a cool thing where NASA brings social-media people in. They tour the facilities and talk to engineers. After I watched that launch—and being so close and feeling that vibration—I was like, "You know what? I think it's that time."
You're a science communicator. What does that mean?
Engineers need science communicators to break it all down. So people who are not in the sciences or engineering can understand what the mission is about.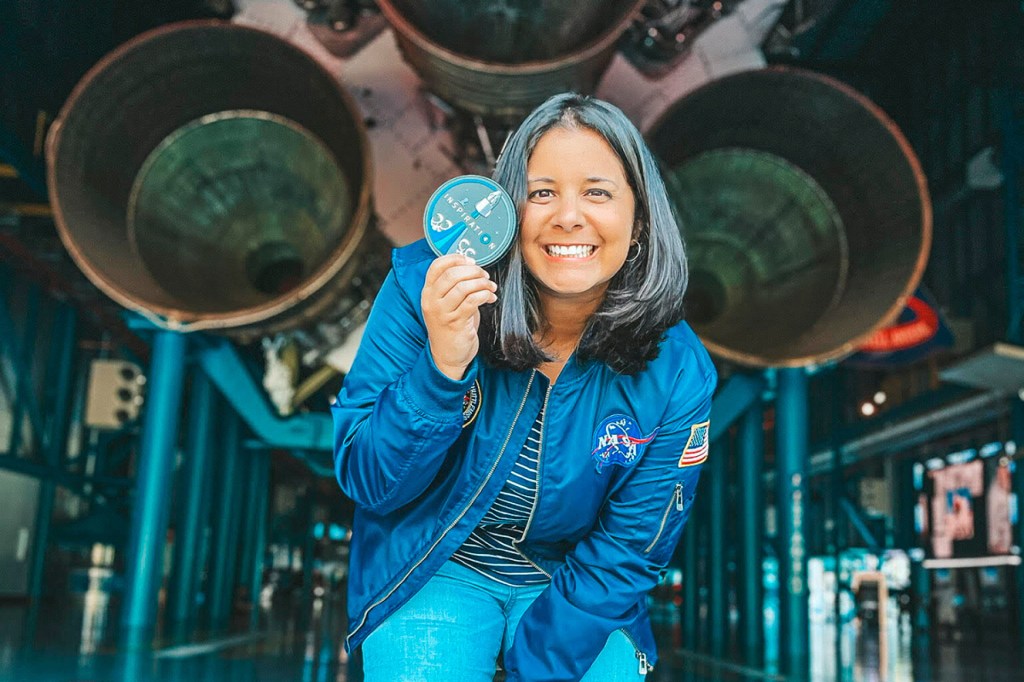 COURTESY JOAN MELENDEZ MISNER
If you weren't in this field, what do you think you might do?
Before I wanted to be an engineer, I wanted to be a doctor. I love helping people. Now I'm helping people in a different way.
This interview has been edited for length and clarity.