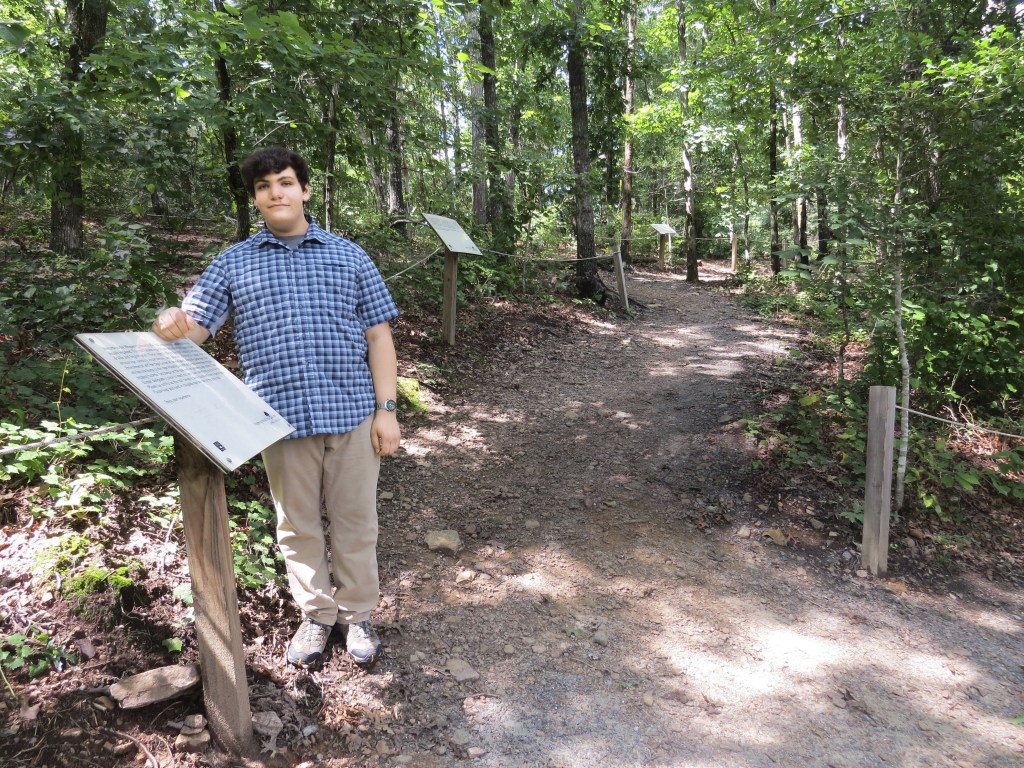 When he was a kid, Evan Barnard, now 19, learned that someone had damaged a Braille nature trail. People who are blind or have low vision use these trails to explore nature. Barnard helped fix the trail. Then he set out to create a new one. He spoke about his efforts with TFK's Kio Herrera.
1. What exactly is a Braille nature trail?
A Braille
braille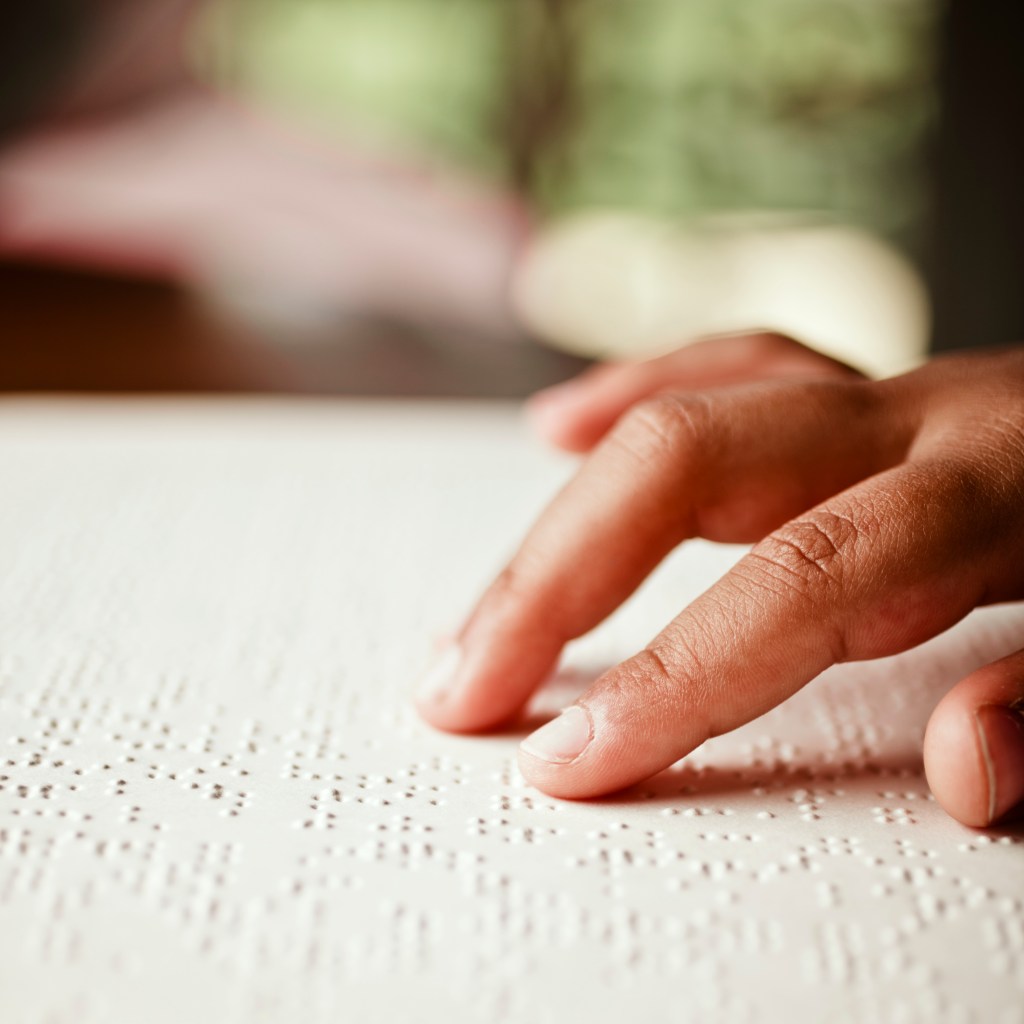 MARILYN NIEVES/GETTY IMAGES a system of writing for the blind in which letters are represented by raised dots (noun) The public library has a selection of books printed in Braille. nature trail is a footpath that uses elements like guide ropes and Braille signs to help the visually impaired enjoy nature unassisted. There are spots along the trail where visitors can touch scratchy tree bark, listen to birds, or smell flowers.
2. You designed and built Whispering Woods, a trail in Buford, Georgia. Tell us about it.
It took about two years to complete the trail. I chose the name Whispering Woods because of the sound the wind makes when it goes through the oak leaves. The most important part was having members of the blind community test it. I wanted to include the people that would benefit from it the most.
3. How have visitors reacted to Whispering Woods?
Being outdoors can be unfamiliar for many of them. I remember a student on one of my guided nature walks who was very nervous to be in an open area. But once the walk was over, he immediately wanted to do it again. It's a transformative
transformative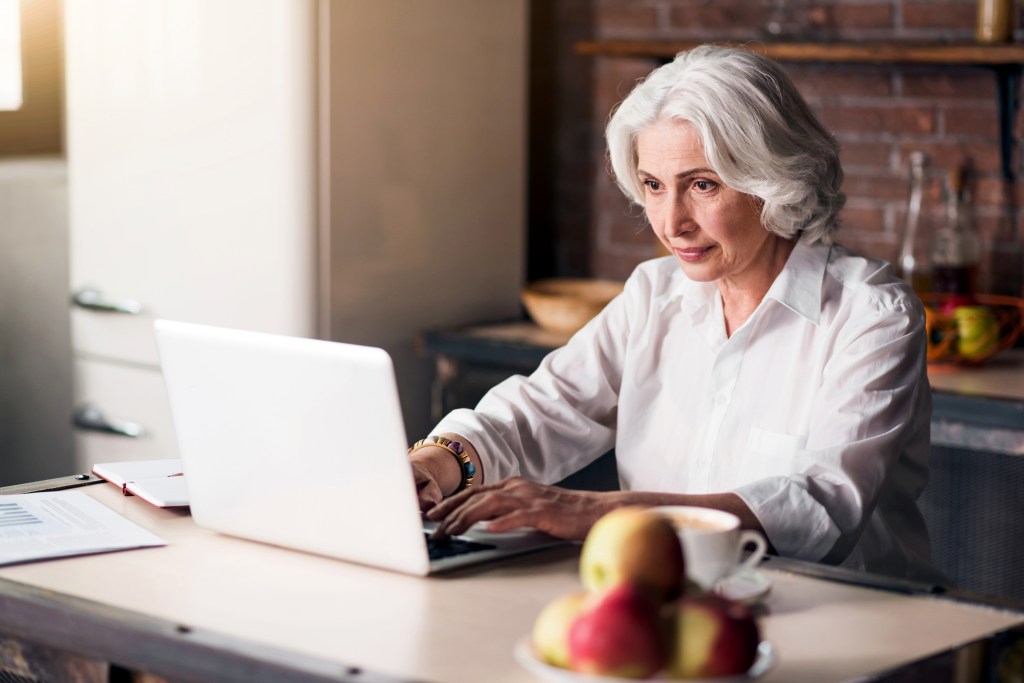 ZINKEVYCH/GETTY IMAGES causing an important or lasting change in someone or something (adjective) The Internet was a transformative technology. experience for many of our visitors.
4. Why do you think it is important for visually impaired people to experience nature?
Experiencing nature is important for everyone, regardless of physical capability. But visually impaired people have limited access to nature. A Braille nature trail allows them to be outdoors and independent.
5. What is the biggest challenge in making nature accessible to everyone?
Braille trails, sensory
sensory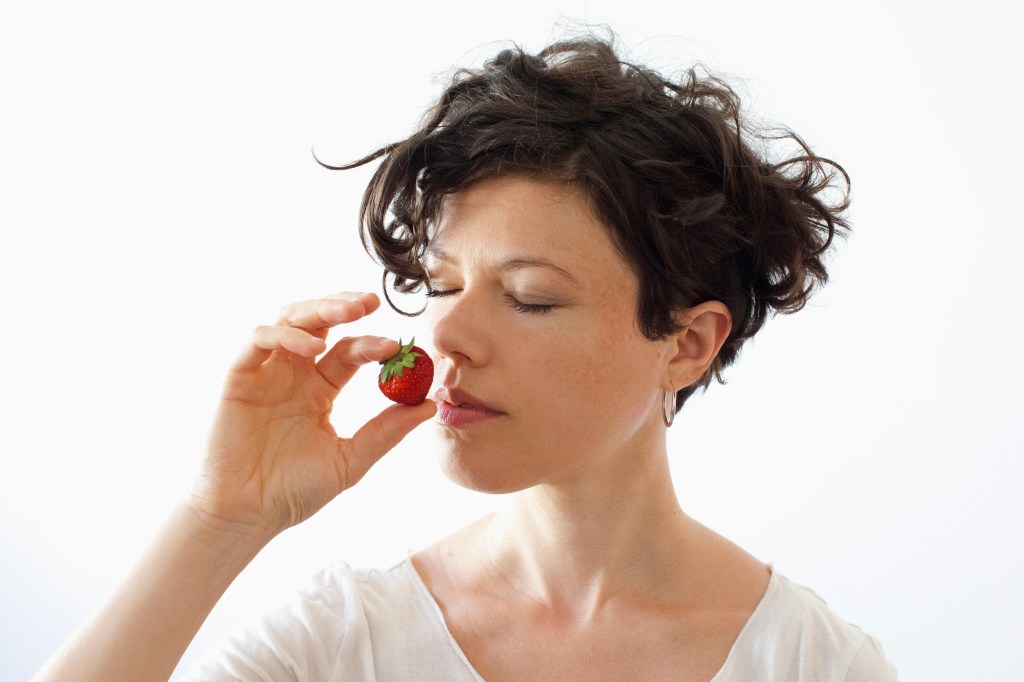 RALF HIEMISCH/GETTY IMAGES relating to or affecting the senses (adjective) A sensory scientist doesn't just taste food: She creates experiences. gardens, and other outdoor opportunities exist all over the world. The problem is, most people are not aware of them. I created an online directory to help solve this problem. There, people can find accessible trails close to where they live.
6. What's the biggest lesson you have learned from the visually impaired community?
I've worked with members of this community for the past nine years, and I consider many of them my friends. They've taught me so much about overcoming obstacles and appreciating the world around us.
7. You were a youth delegate for the United Nations because of your work. What was that like?
It was very powerful because I got to meet hundreds of like-minded people. Together, we looked at solutions to issues affecting communities around the world. I would definitely recommend finding people from all types of communities to share your ideas with.
8. Do you have any advice for kids who want to make their community more accessible to others?
You don't have to start your own organization to make an impact on people's lives. Get to know the people in your neighborhood, figure out what they need, and let them be a part of your project.