Adventure Awaits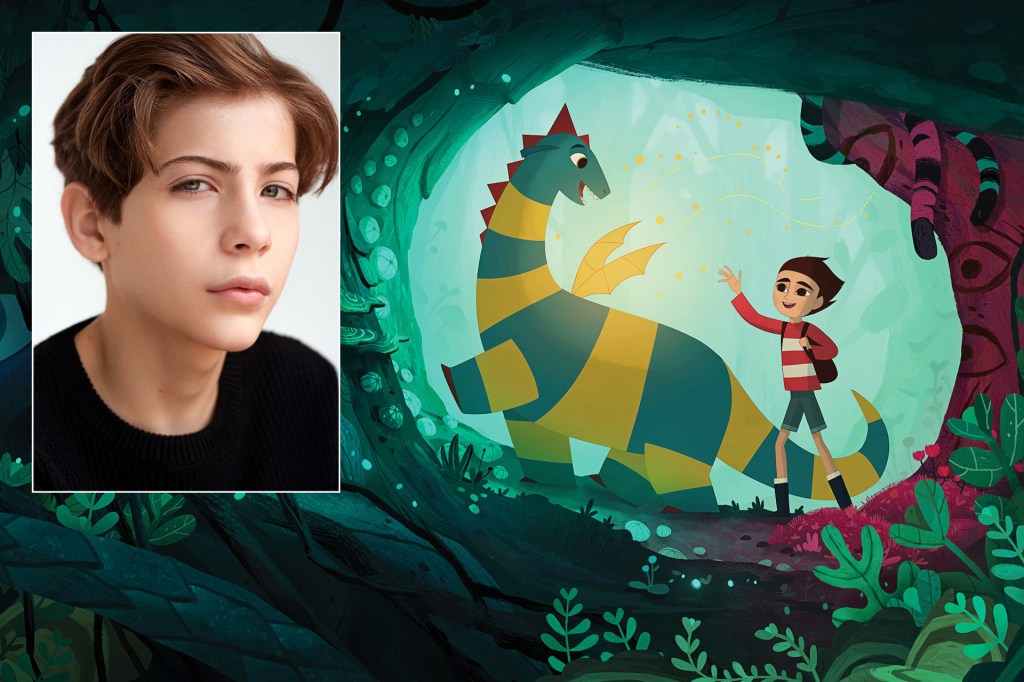 A storybook adventure comes to life in My Father's Dragon, a new animated film. It's based on a Newbery honor–winning children's novel by Ruth Stiles Gannett that tells a moving story about friendship.
Jacob Tremblay, 16, stars as Elmer Elevator. Elmer moves to a new city after his mother loses the family store. Eager to help her, Elmer runs off to Wild Island in search of Boris the dragon, voiced by Gaten Matarazzo. Elmer hopes the dragon can help him earn some money for his mom.
The relationship between Elmer and Boris is at the heart of the film. Jacob told TIME for Kids that his favorite part of voicing Elmer was working side-by-side in the studio with Matarazzo. "That's something that you don't usually do with animation," he says. "To be able to work with Gaten on some scenes was so powerful. He's such a good actor, and he's so fun."
Elmer and Boris meet many different animals together. Each has its own personality. One is a whale named Soda.
If Jacob could voice another character in the film, which one would he pick? "I'd love to play Soda," he says. "She's just so bubbly and fun. I think that'd be a great time, because Elmer—he's kind of serious."
According to Jacob, the film offers valuable lessons. "It's really important to care for your friends, and to really care about their feelings, and make sure they're comfortable and getting what they need," he says. "Because the thing about Elmer is that he's so focused on himself, he completely forgets that Boris has his own ambitions."
My Father's Dragon is available to stream on Netflix.