Biden Wins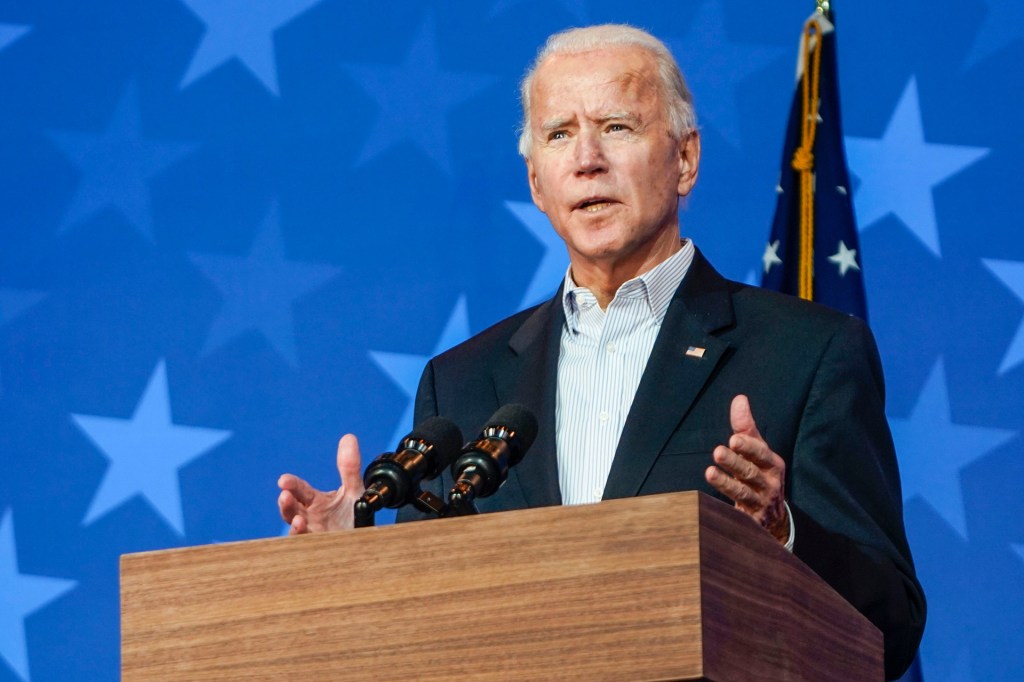 Former vice president Joe Biden has won the 2020 presidential election. He will become the 46th President of the United States.
On November 7, four days after Election Day, the Associated Press announced that Biden had enough electoral college votes to win the presidency. His running mate, Kamala Harris, will become the vice president. She will be the first woman vice president. She will also be the first Black person and the first South Asian person to hold the job.
Officials in several states had been counting votes in the close race. Biden was named the projected winner when he won the state of Pennsylvania. This brought Biden's total number of electoral votes to 284. President Donald Trump had 214. A candidate needs at least 270 out of 538 electoral votes to win.
Biden appears to have won the popular vote, too. As of November 7 at 11:50 a.m., the popular vote count stands at 74,847,834 votes for Biden and 70,591,531 votes for Trump.
"America, I'm honored that you have chosen me to lead our great country," Biden said on Twitter on Saturday. "The work ahead of us will be hard, but I promise you this: I will be a President for all Americans—whether you voted for me or not. I will keep the faith that you have placed in me."
Americans voted in record numbers. The percentage of eligible voters who cast a ballot was the highest since 1900. In some states, the candidates' vote tallies were not far apart. Recounts are expected. Georgia's secretary of state has already announced that the state will recount its ballots.
Trump has said he will challenge the results of the presidential election. "Beginning Monday, our campaign will start prosecuting our case in court," he said in a statement after Biden's win was announced. Throughout the election, Trump had expressed doubt about the country's mail-in voting system, though there has been no evidence of any widespread issue.
Look for further updates on the 2020 election at timeforkids.com and in the next issue of TIME for Kids.