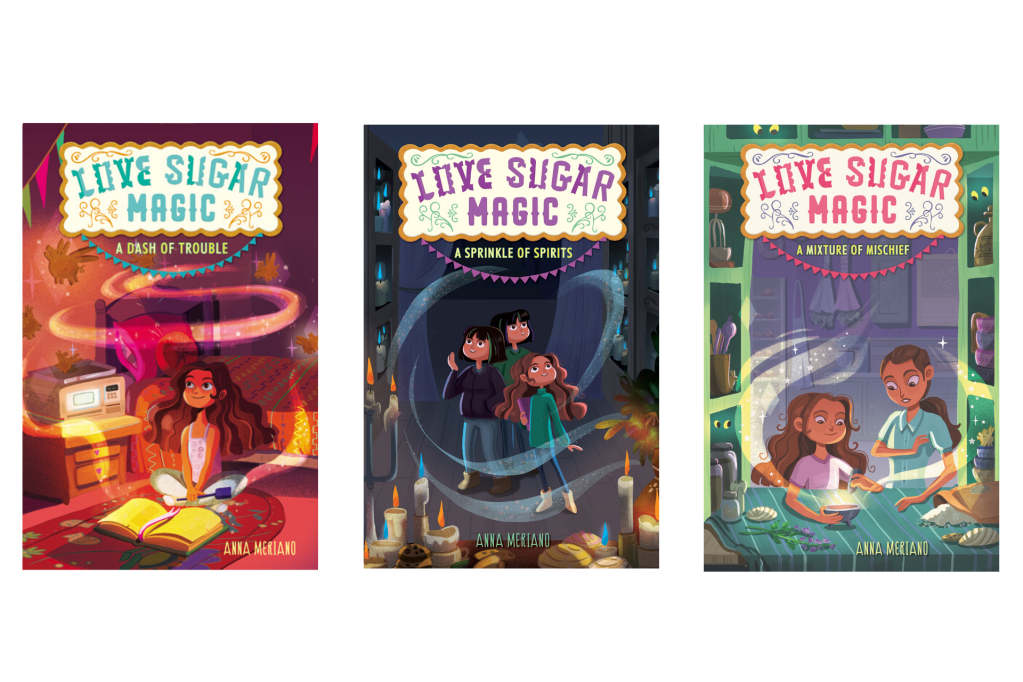 Being stuck in the house is no fun. And sometimes even television and movies get boring. (Yes, it's possible!) If you're looking to get lost in another world, here are some bingeable book series we think you'll enjoy. Whether you like magic or mysteries, real kids or really nasty monsters, the books on this list can keep you occupied for hours.
Greenglass House series by Kate Milford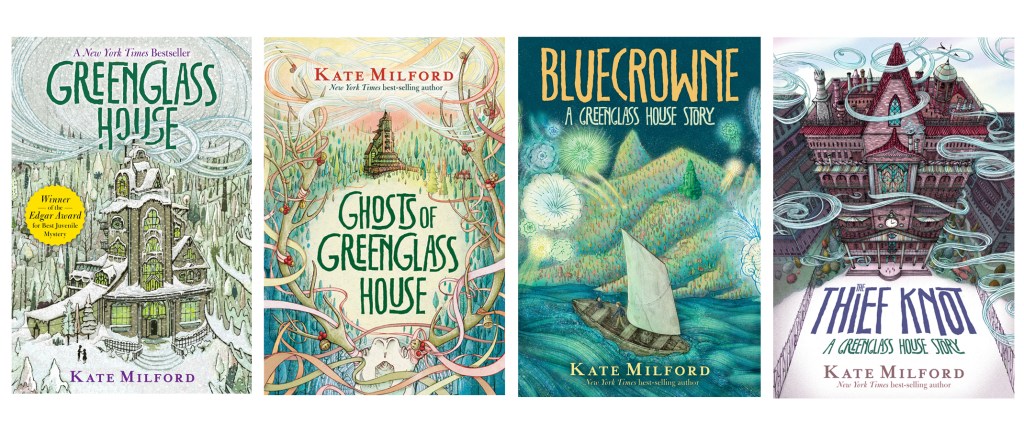 CLARION BOOKS/HMH BOOKS FOR YOUNG READERS
Greenglass House takes place in the town of Nagspeake, at an inn full of mysterious guests. Milo, the adopted son of the innkeepers, must figure out old truths about these guests and the place he calls home. There are four books in this series, some told out of order, giving readers insight into the beginnings of this peculiar place.
Love Sugar Magic series by Anna Meriano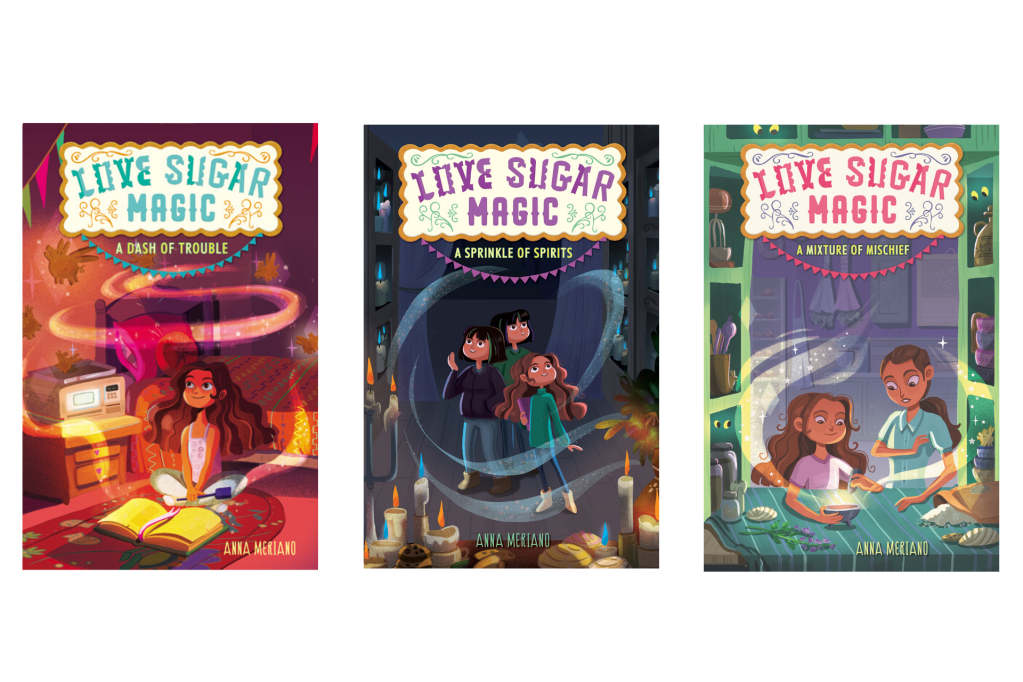 HARPERCOLLINS CHILDREN'S BOOKS
Leonora Logroño longs to join the family business, a much-loved Mexican bakery in Rose Hill, Texas. But she soon learns her mom, aunt, and sisters are all brujas, or witches. When her family tells her she is too young to use her powers, Leo takes magic into her own hands.
Pandava series by Roshani Chokshi

READRIORDAN.COM
It all starts with a dare in this series about Aru Shah, a girl who stretches the truth a little too much. When she frees an ancient demon at a museum, Aru must bring together the reincarnations of the five legendary Pandava brothers, the protagonists of a Hindu poem. But will she learn her lesson about fibbing?
The Last Kids on Earth series by Max Brallier; illustrated by Douglas Holgate

VIKING BOOKS FOR YOUNG READERS
In The Last Kids on Earth series, it's the end of the world, but that doesn't mean the fun stops. Jack and his friends snack on cookies and soda, play video games, and hang out in the world's coolest tree house—all while defeating zombies and giant monsters. When you finish the series, check out the television adaptation on Netflix.
Treehouse series by Andy Griffiths; illustrated by Terry Denton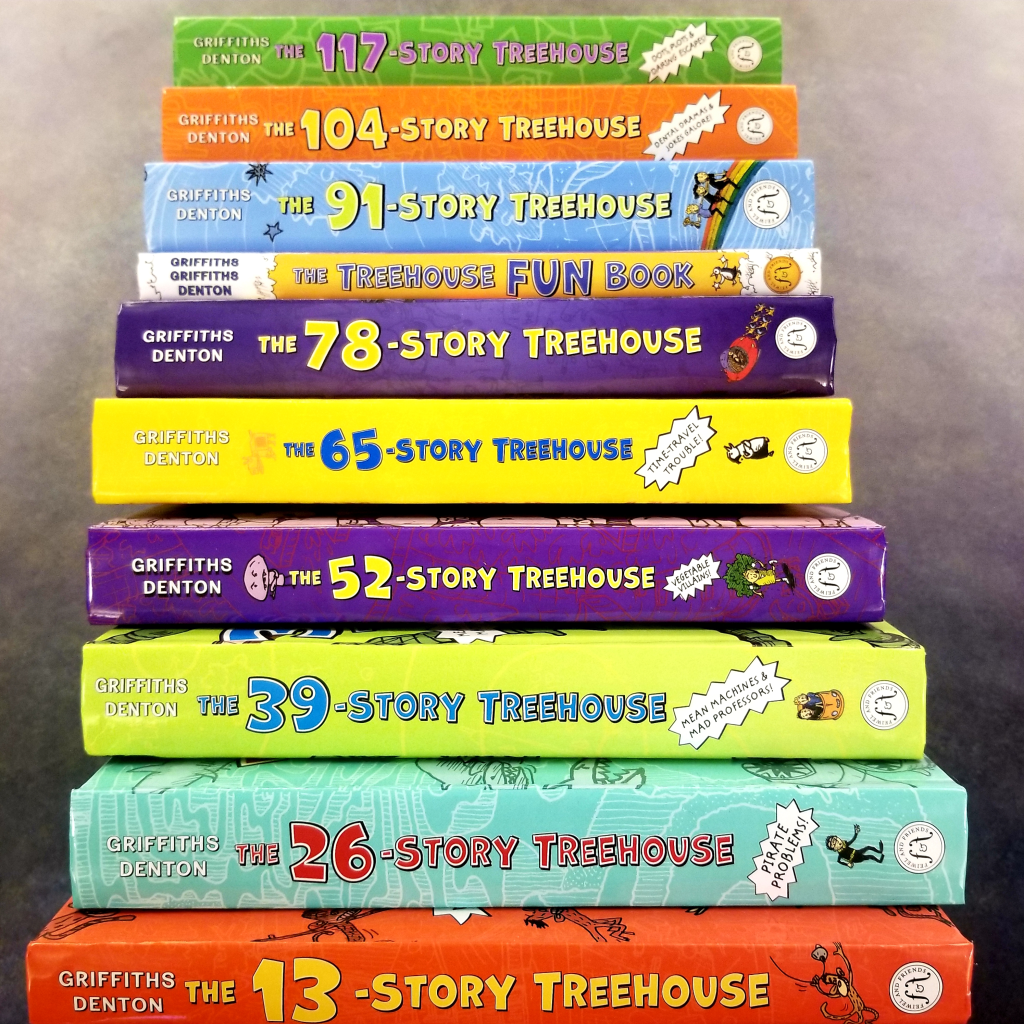 MACMILLAN CHILDREN'S PUBLISHING GROUP
Andy and Terry live in a tree house that won't stop growing. At first, it's just 13 floors. There's a bowling alley, a swimming pool, and even an underground laboratory. But by the time readers start the latest books, the treehouse is more than 100 stories tall! Your imagination will reach higher and higher while you read each of the nine books in this series.
Warren the 13th by Tania del Rio; series created and illustrated by Will Staehle

QUIRK BOOKS
Fans of spooky hotels, mysteries, treasure, and magic curses will race through this three-book series starring Warren the 13th, a bellhop at his family's hotel. Secrets, evil aunts, pirates, riddles, and more will keep you reading for pages and pages.
Wayside School series by Louis Sachar; illustrated by Tim Heitz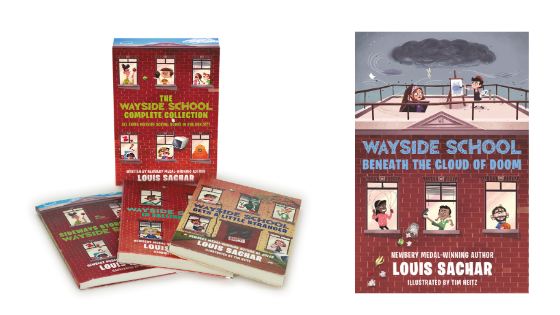 HARPERCOLLINS CHILDREN'S BOOKS
The classic Wayside School series is back! Twenty-five years after the last book in the series, author Louis Sachar returns with a brand-new story about the wacky elementary school. The first Wayside titles were published between 1978 and 1995, so this series is great to read with parents or older siblings who may have enjoyed those early books. In the newest one, published in March, you can see what Mrs. Jewls, Sharie, Miss Zarves, Louis the yard teacher, and the rest of the Wayside crew are up to now.