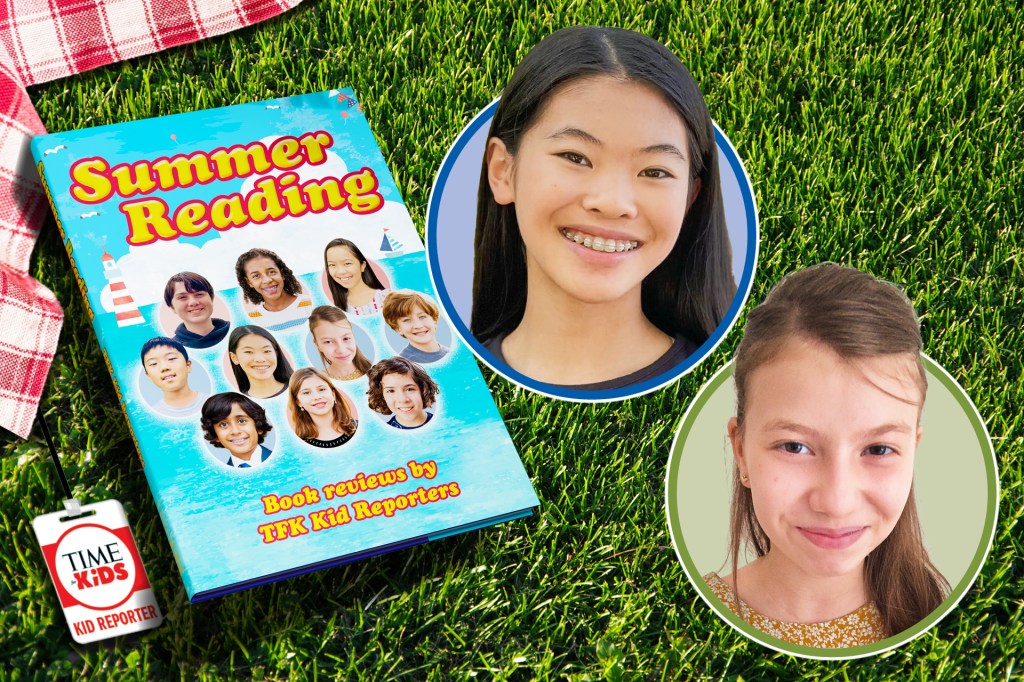 Do you love to read? TFK Kid Reporters do too! Lauryn Chew and Orlie Weitzman shared their reviews of two of the summer's most interesting books. This is the second in a five-part series. Check back soon for more from TFK's Summer Book Review roundup.
STEPHEN BLUE FOR TIME FOR KIDS
Title: Shine On, Luz Véliz
Author: Rebecca Balcárcel
Reviewed by: TFK Kid Reporter Lauryn Chew
Genre: Realistic fiction
Number of pages: 332
What's the plot? Luz Véliz is a star on the soccer field until she suffers a serious knee injury. For the first time, Luz—which means "light" in Spanish—is not in the spotlight. Even her dad, the team's coach, treats her differently. Having lost her athletic identity, Luz turns to computer programming, which she learns from her neighbor, Mr. Mac. Redefining herself as a coder is hard enough. Then Luz's father reveals that her stepsister Solana, from Guatemala, is joining their family in America. Luz worries that Solana will embarrass them both at school. Instead, Solana impresses everyone, especially Trevor, a brilliant coder. Luz envies Solana's lovable personality. It takes learning her stepsister's heartbreaking stories for Luz to understand that overcoming life's challenges starts with embracing change with an open heart.
Are the characters relatable? Yes. Just as she has lost control over her life, Luz has to adapt to Solana's arrival. And Solana is forced to emigrate to a new country after her mom's tragic death. Having been through a pandemic, many kids and adults alike will recognize the challenges these characters face.
Who would like this book? This book speaks especially to preteens and teenagers who are trying to find direction and purpose in their life. The seemingly opposite journeys of Luz and Solana show that life isn't meant to be easy for anyone. Challenges are what nurture us as individuals. They also present us with opportunities to improve as a society.
How would you rate this book? Why? I would give this book a 10. Shine On, Luz Véliz! showed me that every challenge and failure has its purpose. Like Solana, I have always had impossibly high self-expectations. And like Luz with her injury, I have faced problems that seemed life-changing. This novel emphasized how these kinds of experiences are just steps in learning how to live.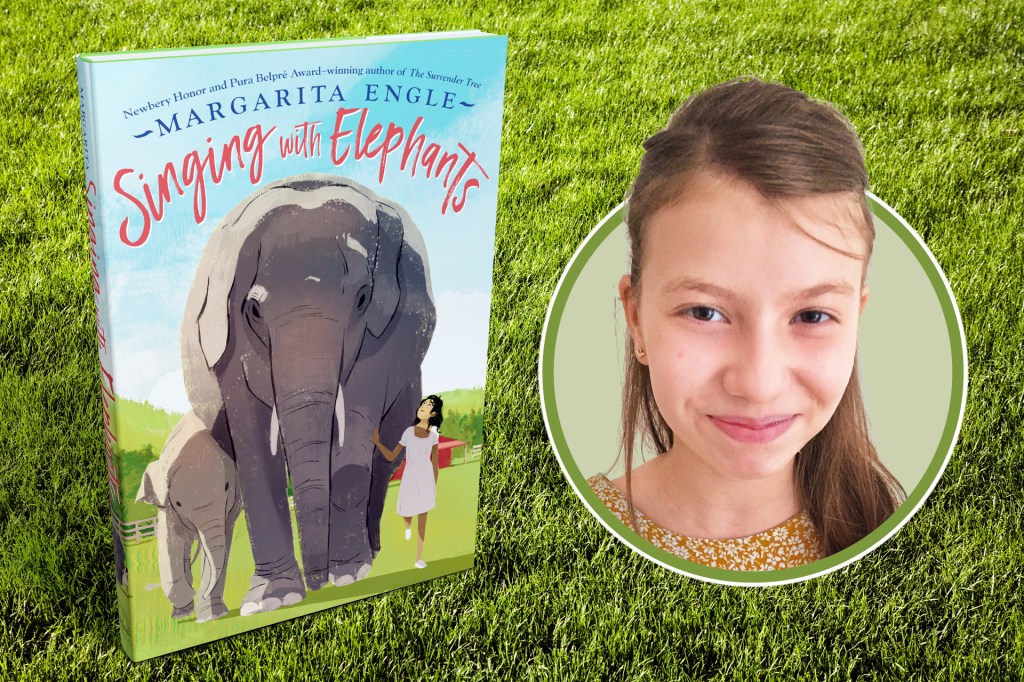 STEPHEN BLUE FOR TIME FOR KIDS
Title: Singing with Elephants
Author: Margarita Engle
Reviewed by: TFK Kid Reporter Orlie Weitzman
Genre: Realistic fiction/Novel in verse
Number of pages: 224
What's the plot? Oriol has just made the big move from Cuba to Santa Barbara, California, and things are tough. Kids at school make fun of her accent and clothes. She's trying to figure out how she'll ever make this place feel like home. She wants to go back to Cuba and see her friends again. The one thing that brings Oriol joy is getting to interact with the animals at her parents' vet clinic. She looks after sick and injured animals there and becomes particularly attached to the elephants. Oriol discovers that she has a talent for poetry, but she doesn't know how to channel this ability. Luckily for her, a big opportunity has just arrived. A famous Latin American poet, Gabriela Mistral, offers to read some of her poetry. Oriol is ecstatic, but anxious. Will Gabriela think her poetry is any good? There are more challenges to come. One of the elephants at the clinic is kidnapped. Oriol devises a plan to rescue the young animal.
Are the characters relatable? Yes, the characters are absolutely relatable and believable. Oriol deals with bullying and insecurity—things that kids sometimes have to struggle with. Her raw emotions and expressions come through clearly. Readers will empathize with and root for her along the way. Reading this book will make kids realize they're not alone.
Who would like this book? Young people who have moved at some point in their life will appreciate Singing with Elephants. There are a lot of emotions that come with moving to an unfamiliar place. They're expressed in the book. Animal fans will enjoy reading about elephants and Oriol's bond with them. This book is a series of poems that tell a story, so if you love poetry, this book will be particularly appealing.
How would you rate this book? Why? I would give it an 8. There are beautiful phrases. This is one of my favorites: "Metaphors . . . describe the feeling when you see something that is not the thing itself. Metaphors are shadows of words."