Build It!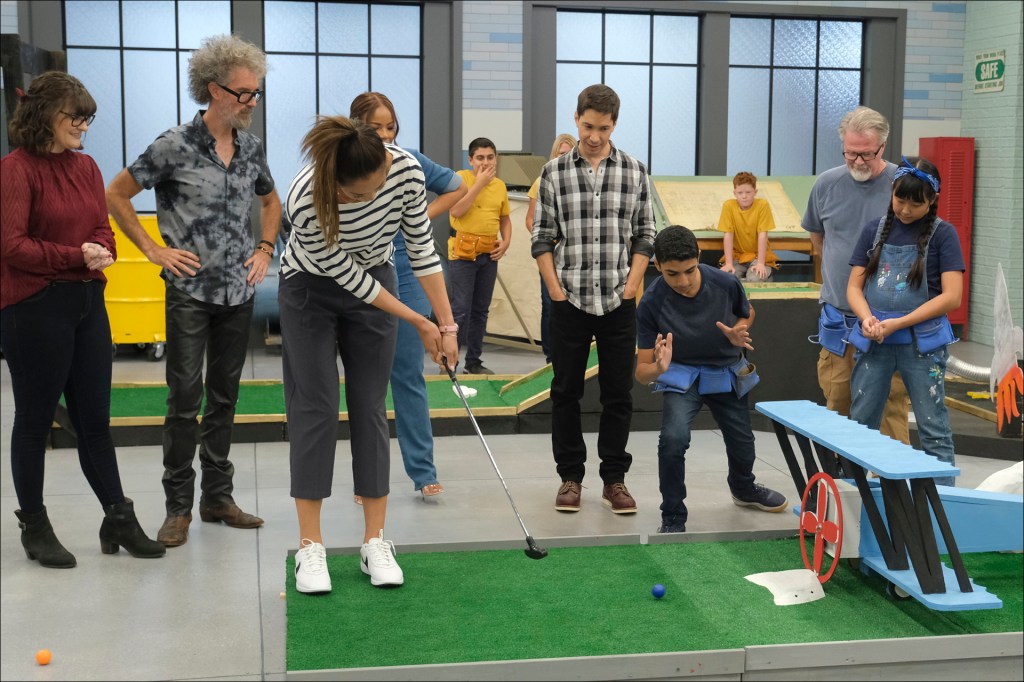 Grab your hammer and your imagination and head to Shop Class. The new Disney+ series follows young builders as they compete to become Shop Class Champs. In each episode, teams of two kids team up with a teacher to build something, such as a book-sharing box or a skateboard ramp.
Once complete, each team's creation is judged by experts, including architects and interior designers. They evaluate the projects based on how creative the design is and how well the device functions.
Erik Shamsedeen, 12 (above, third from right), appears in one episode. Erik and his partner, Hailey, were tasked with creating a hole for a miniature golf course. They worked with their teacher David. "We were given these surprise items: wood boards, fake grass, and a mechanical spinning wheel," Erik told TIME for Kids. "We had to incorporate all the pieces." Erik says the experience allowed him to make friends and collaborate. "I think kids will enjoy watching Shop Class because they will see the creativity and be inspired," he says.