Buses Go Electric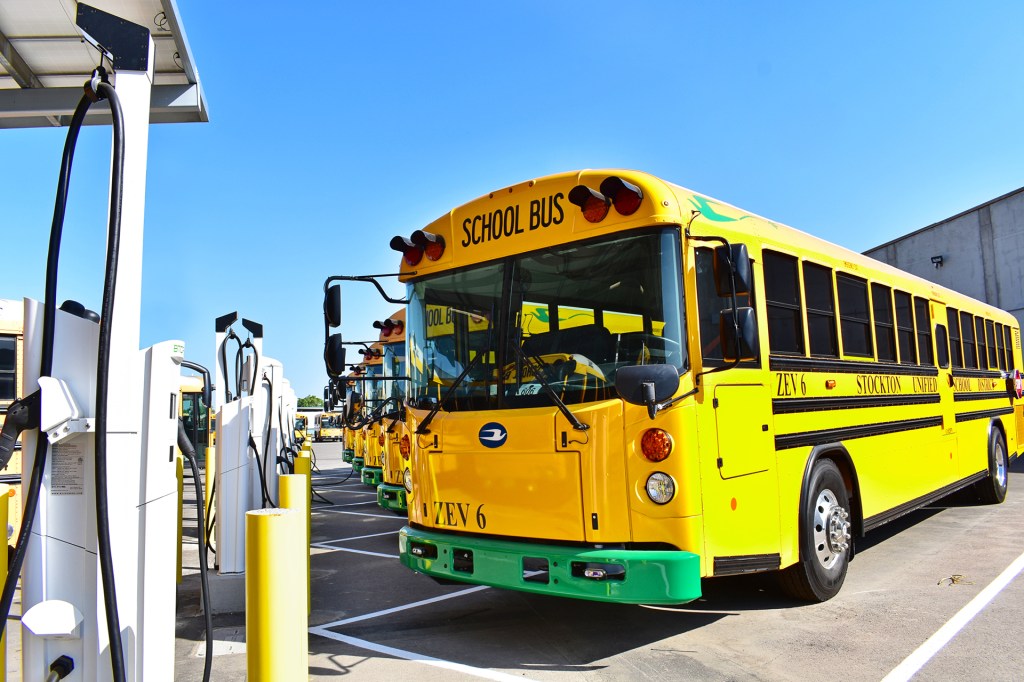 Thomas Built Buses is a company in High Point, North Carolina. Workers at its school-bus factory are thrilled about a new plan by the United States government: the infrastructure infrastructure
RICHARD BAILEY—GETTY IMAGES relating to the basic structures, like roads and electrical systems, needed for a society (adjective) The mayor spoke about the city's infrastructure problems. bill, which President Joe Biden signed into law on November 15. Among other things, it sets aside money to help communities buy brand-new battery-powered school buses.
That's good news for Thomas Built. And it's good news for Chris Pratt, president of the local United Auto Workers union. He's worked as a welder at the Thomas Built plant for 22 years. To him, the new law means one thing: more jobs. "We're all excited," Pratt says. "This is something huge for us."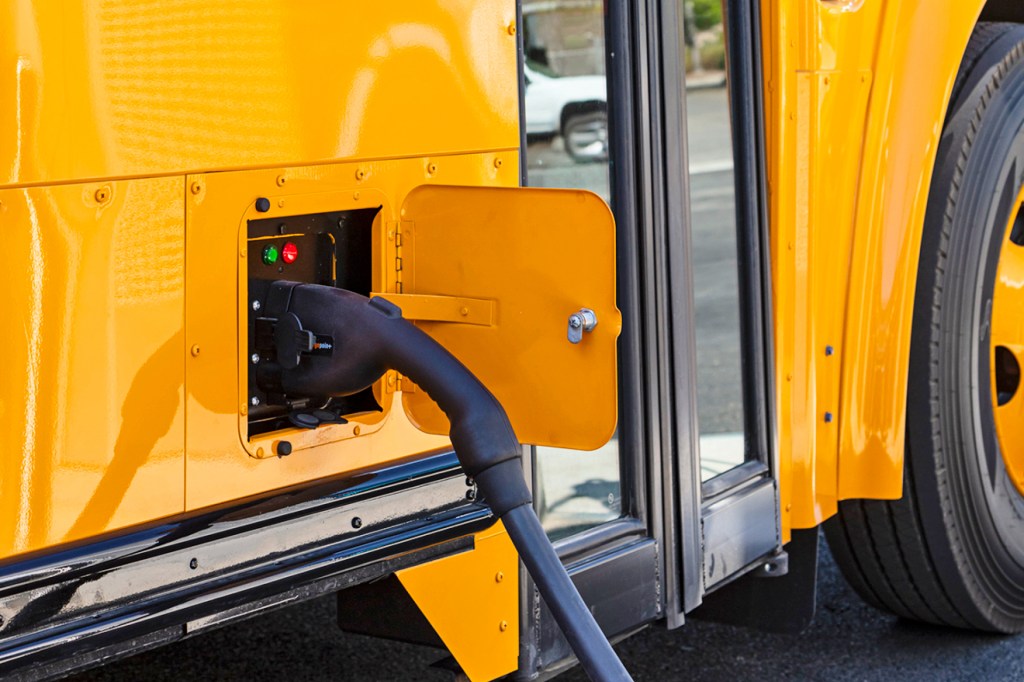 COURTESY THOMAS BUILT
The infrastructure law sets aside $2.5 billion for electric school buses. That's a tiny chunk of the $1.2 trillion it will invest to build or improve everything from roads and bridges to high-speed Internet access. But for workers like those in High Point and people trying to rid children's bus rides of diesel diesel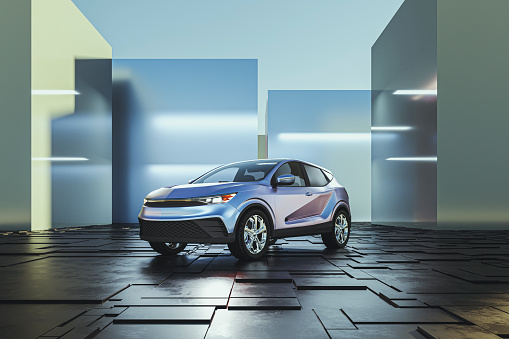 GREMLIN—GETTY IMAGES relating to a type of fuel used to power certain engines (adjective) Eric's looking for a car that doesn't run on diesel fuel. fumes, this money is a very big deal.
Charging Ahead
There are about 500,000 school buses in the U.S. They move 26 million kids between home and school every day. About 95% of those buses run on diesel fuel. This adds up to more than 5 million tons of pollution from greenhouse gases a year.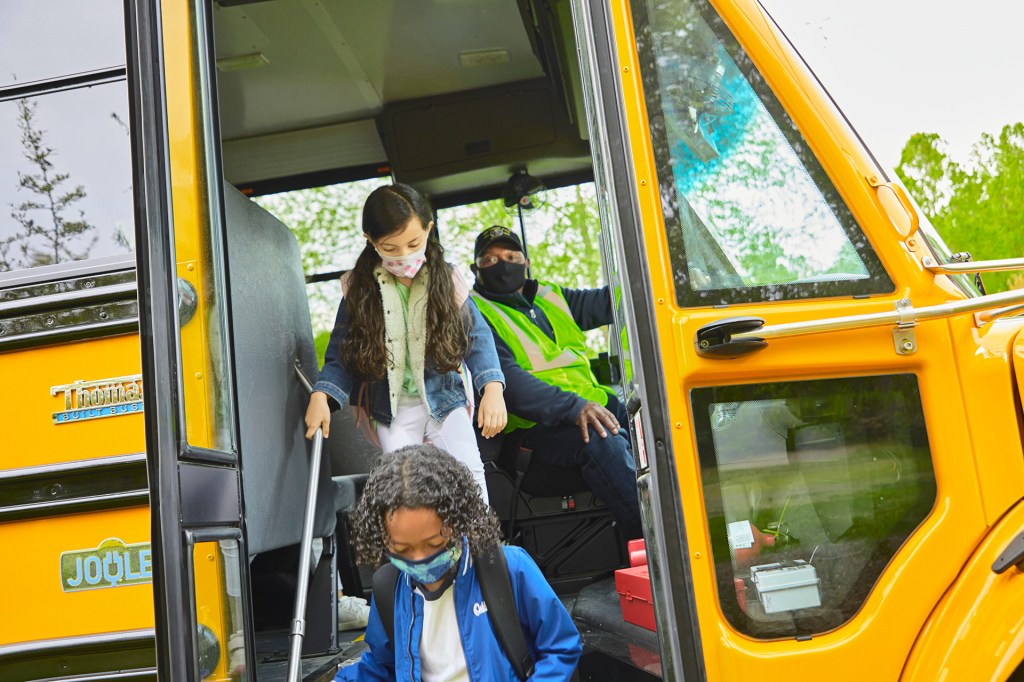 COURTESY THOMAS BUILT
Inhaling fumes from diesel-powered buses has been linked to lower test scores and breathing problems for kids. When sitting inside those buses, especially while stuck in traffic, kids often breathe the most polluted air they're exposed to all day.
It's hard to produce electric versions of some vehicles, such as big trucks. They need huge batteries. And these batteries require long charging times. Making electric school buses would be easier. They don't usually travel long distances. And there's plenty of time to charge them during the school day or at night. Making school buses electric would help the environment. It would be better for kids' health, too.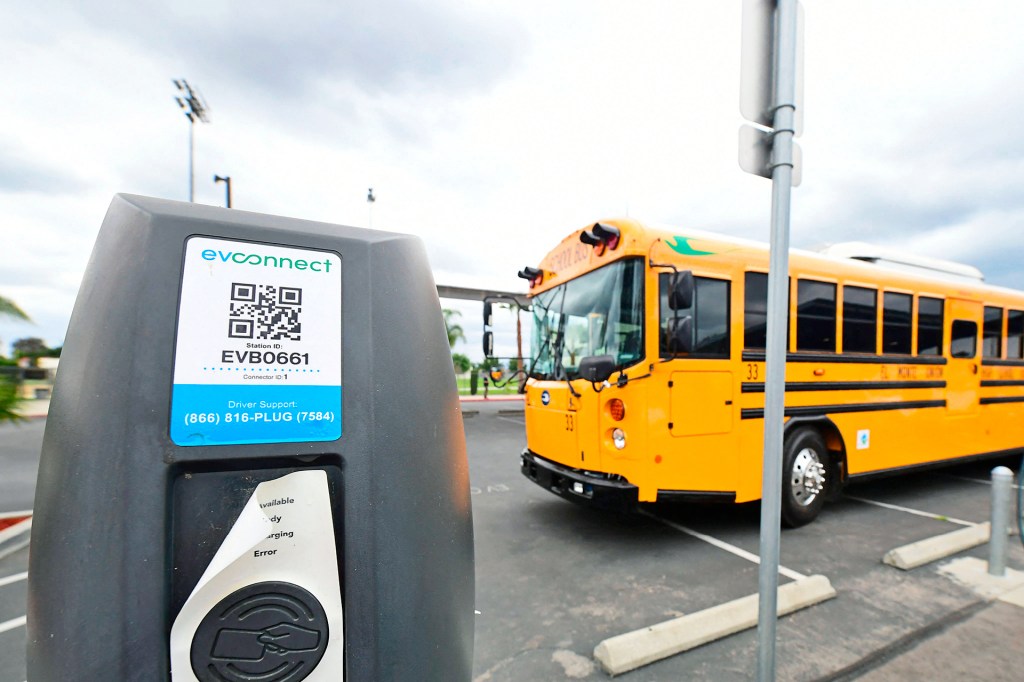 FREDERIC J. BROWN—AFP/GETTY IMAGES
There are only about 1,200 electric school buses in the U.S. They're either in use or soon to be delivered. The new government funding could bump that number to about 10,000 within five years.
Jobs on the Way
Kevin Bangston is CEO of Thomas Built. He says the company will soon be hiring a "pretty significant" number of workers. Pratt says the new positions can't come soon enough. "People come from hours away for these jobs," he says.
More jobs could be coming at other factories, too. In Tulsa, Oklahoma, IC Bus might soon ramp up production. In Georgia, Congressman Sanford Bishop represents a district that includes Fort Valley. The city is home to a Blue Bird bus company factory. Bishop expects there to be more bus-building jobs in his area. That would help his community financially. "It makes good environmental sense" too, Bishop says.
A Clean and Green Future
A bill called the Clean Commute commute
RICHARD NEWSTEAD—GETTY IMAGES a trip you make regularly, such as between home and school or work (noun) My daily commute to work involves a bus and a train. for Kids Act of 2021 is making its way through Congress. If it becomes law, it will make a big impact. The bill was introduced by Alex Padilla. He's a senator from California. The bill would set aside $25 billion for pollution-free school buses. That's enough to replace nearly half of the diesel-burning school buses (pictured below) currently in use in the U.S. Padilla called the bill "a wise investment in our children, our environment, and our future."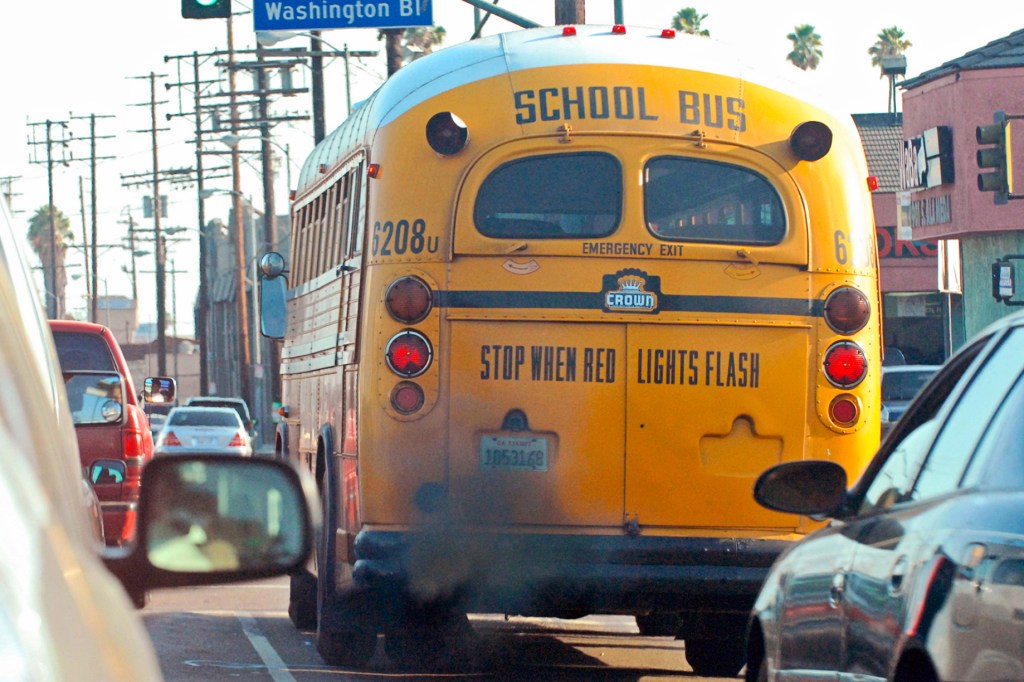 JAMIE RECTOR—BLOOMBERG/GETTY IMAGES