California Quakes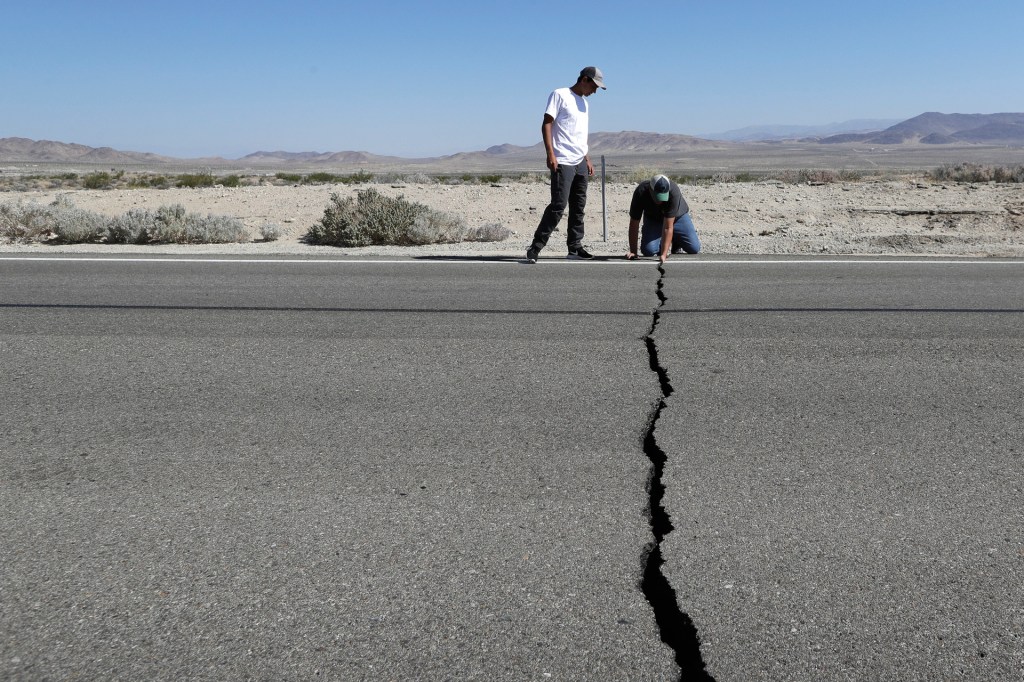 Two major earthquakes hit Southern California last week. The first struck on July 4, near the Mojave Desert. Its magnitude was 6.4. There were small tremors afterward, called aftershocks. On July 5, the second earthquake hit. With a magnitude of 7.1, it was the biggest quake to strike the state in nearly 20 years.
The effects could be felt in Las Vegas, Nevada; Los Angeles, California; and parts of Mexico. But the town of Ridgecrest, California, was closest to the center of the earthquakes. There, the quakes damaged roads, blocked railroad tracks, and caused fires. No deaths or major injuries have been reported.
April Hamlin lives in Ridgecrest. She was home when the second quake hit. At first, her family thought it was another aftershock, she told TIME. "But it just kept on intensifying," she says.
Earthquakes occur when rock layers in the Earth's crust suddenly push past each other. This happens along a fault, which is the place where the two plates meet. Earthquakes can cause major damage in urban areas. Many people are relieved that the recent California quakes didn't happen in or near a big city, such as Los Angeles or San Diego.
The Hayward Fault is in Northern California, in the East Bay region. This part of the state is home to more than 2 million people. According to the U.S. Geological Survey (USGS), there could be a damaging earthquake along the Hayward Fault in the next 30 years. The USGS and its partners work to inform the public of what could happen if a devastating earthquake occurs. They do this so city officials and citizens can prepare.
Jennifer Strauss works at the Berkeley Seismology Lab, in Northern California. She says it's important for California residents to be aware of the effects of high-magnitude earthquakes. These include road damage and power outages. Awareness will help people "be better equipped to ride it out," she told TIME. "Don't be fearful, but be empowered."