Celebrating Music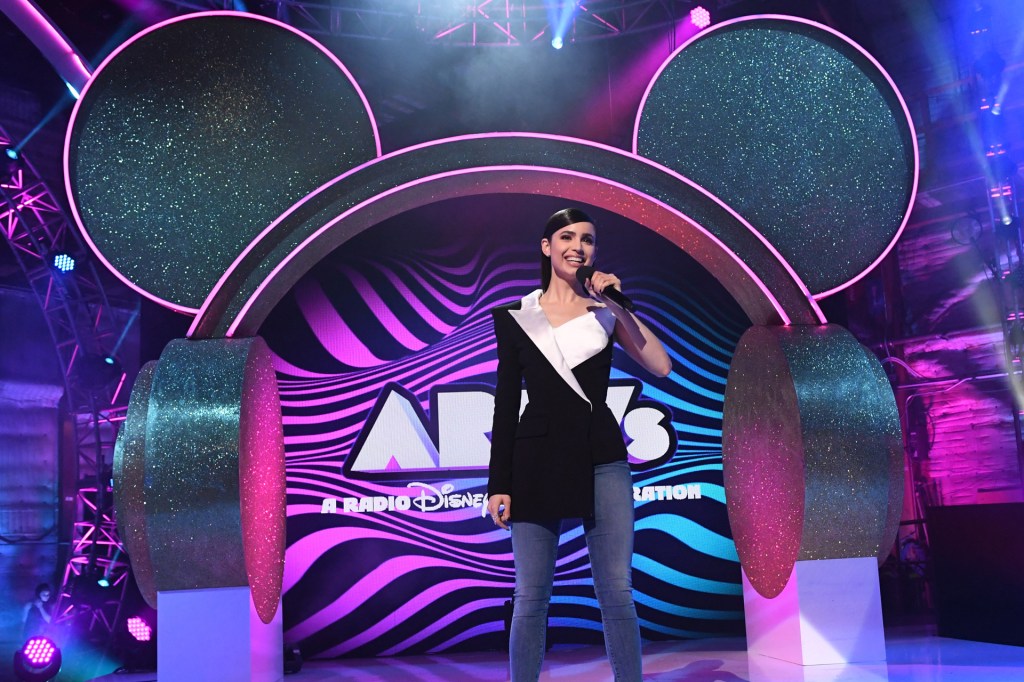 Turn up the tunes! The 2019 ARDYs—A Radio Disney Music Celebration—aired live from the CBS Studio Center, in Los Angeles, California, on June 16. Sofia Carson hosted the awards ceremony. Carson is an actress in Disney's Descendants movies and Freeform's Pretty Little Liars: The Perfectionists.
The seventh annual ARDYs gathered musicians, actors, and influencers to celebrate musical accomplishments. Singer Andy Grammer performed "Don't Give Up on Me," and DJ Steve Aoki provided beats for the show. Musician Avril Lavigne sang some of her hits, including "Sk8er Boi" and "Complicated." She then accepted a Shero Award. The Shero Award honors a woman's achievements in music. Another highlight of the ceremony was K-pop band BTS winning the Global Phenom Award.
DARREN IRBY
Many of the celebrities at the ARDYs were happy to share in the day's feeling of empowerment. "Whether you are 5 or 75, don't ever give up on yourself," Andy Grammer told TFK. "And don't give up on me!" he joked, referring to the title of his hit song.