Celestial Sight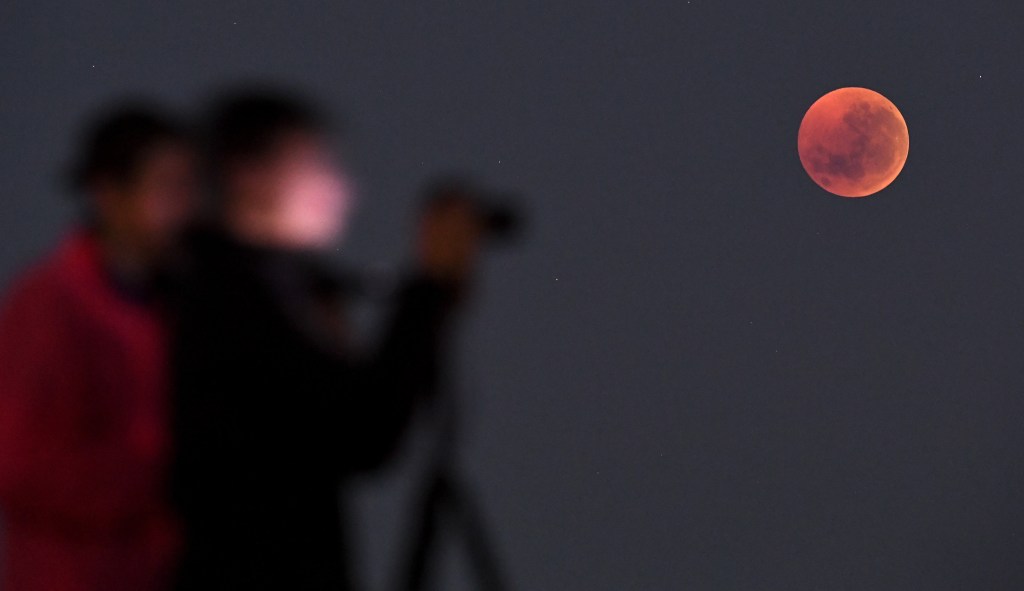 People around the world witnessed a total lunar eclipse on Friday, July 28.
Known as a blood moon for its deep-red color, the eclipse was visible in Australia, Africa, Asia, Europe, and South America at different times throughout the day.
A complete lunar eclipse happens when the sun, Earth, and moon line up so that the sun casts Earth's shadow on the moon.
Tom Kerss is an astronomer with the Royal Observatory Greenwich, in London. According to Kerss, the blood moon gets its crimson color because of the way light travels through the atmosphere. During a lunar eclipse, a phenomenon called atmospheric scattering causes more red and orange light waves to reach the moon. That makes the moon look red.
"The density of dust increasing in the atmosphere can cause the moon to appear a particularly deep red," Kerss said. "And indeed, it has the same effect on our sunsets and sunrises."
This month's eclipse was the longest of the century, clocking in at an hour and 43 minutes. The eclipse was visible at different times in different parts of the world. The entire event lasted for close to four hours.
Spectators in Rio de Janeiro, Brazil, cheered when the blood moon appeared from the fog. Hundreds watched from Copacabana beach. The local planetarium set up telescopes for people to get a closer look.
"These telescopes are fantastic. It's one thing to see pictures of the planets in a book and another to see it in real life," said Ana Selma Ferreira. She is a lawyer who took her children to watch the spectacle.
In Africa, eclipse watchers in Ethiopia enjoyed a clear view of the dem yelebesech chereka. That is Amharic for "blood moon." But clouds soon rolled in, making the moon harder to see. This is Ethiopia's rainy season.
People in North America missed out on last week's lunar eclipse. But NASA says they can see the next one, on January 21, 2019.