Chemical Cleanup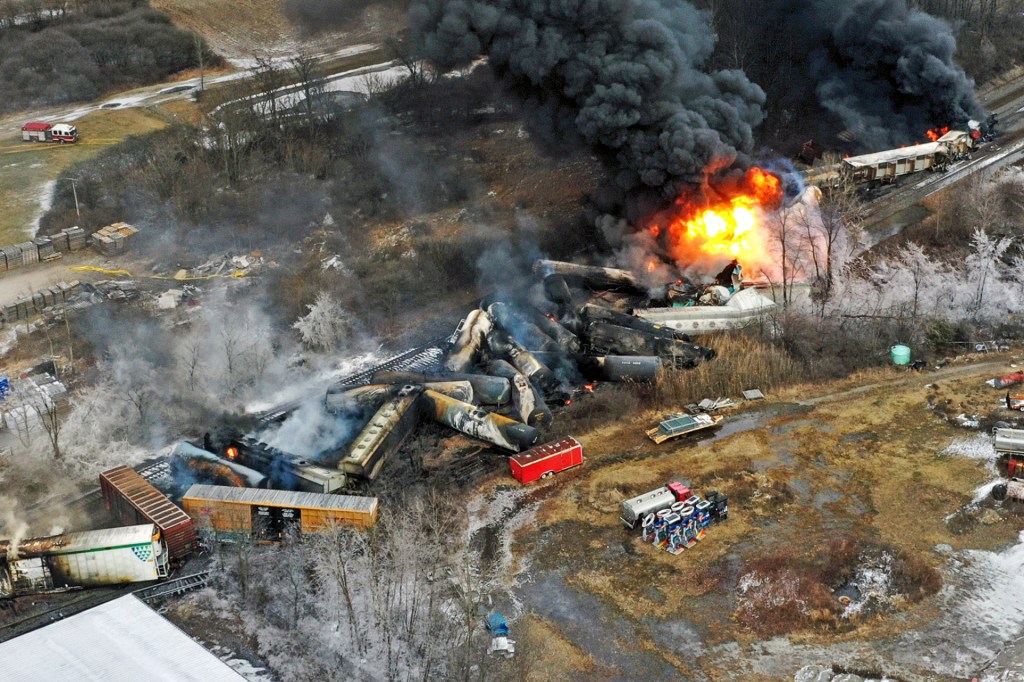 Cleanup of toxic waste continues in East Palestine, Ohio, after a fiery freight-train derailment last month. Tons of solid and liquid waste have been moved by truck to treatment sites.
On February 3, 38 freight cars went off the tracks. No one was hurt, but some of the cars contained hazardous chemicals, which caught fire. The area was evacuated. To prevent an explosion, officials released the chemicals and burned them. This sent toxic smoke into the sky.
The removal of the waste "is great news for the people of East Palestine and the surrounding community," says Debra Shore, of the Environmental Protection Agency. Officials say the air and drinking water are safe. Still, many residents are concerned about the long-term effects the toxins might have on their families.