Climate in Court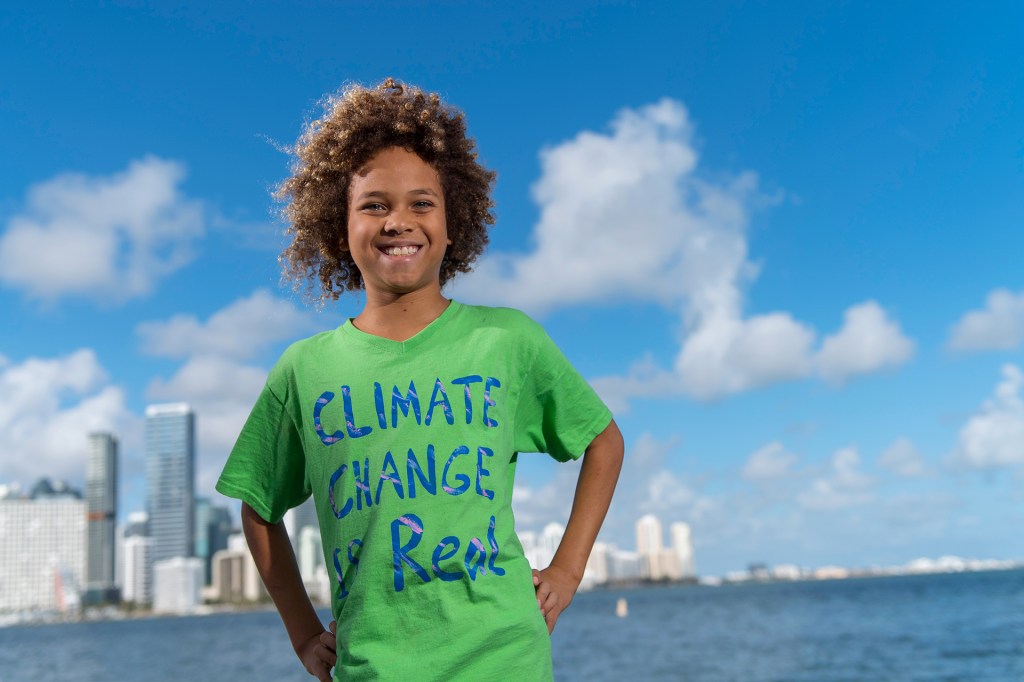 Levi Draheim lives in Satellite Beach, Florida. It's warm year-round there, and Levi, 10, spends most of his time outside. He often walks from his house to the beach to go swimming and boogie boarding.
But when Levi grows up, his way of life might not be possible. Satellite Beach is on an island off the coast of Florida. At just 13 feet above sea level, it's threatened by rising oceans. Some projections show that Levi's home will be underwater in a few decades.
Experts say rising oceans are a result of climate change, which is caused by too much carbon dioxide, or CO2, in the Earth's atmosphere. The excess CO2 comes from the burning of fossil fuels, like coal and oil, which people use to power homes and cars.
In 2015, Levi and 20 other young people decided to take action against climate change by suing the federal government. They filed a lawsuit called Juliana v. United States.
The Juliana in the lawsuit is Kelsey Juliana. At 22, she's the oldest of the group. Levi is the youngest. Each plaintiff claims to be affected by the changing environment. He or she might live in a home that is vulnerable to wildfires, or on a mountain where the snow is melting, or have missed school due to hurricanes.
In the lawsuit, the youth argue that the government contributed to climate change because it didn't do enough to limit the burning of fossil fuels. The United States Constitution protects all citizens' fundamental rights, including life, liberty, and property. The young people say the government violated those rights for children who have to grow up with the effects of climate change.
"Greenhouse-gas emissions live in the atmosphere for a long time," Julia Olsen told TFK. She's one of the lawyers who filed the case, and the founder of a nonprofit called Our Children's Trust, which organized it. "Kids have to live for their whole lives with the consequences of what their government does today."
A Better Future
Levi and the other plaintiffs are asking courts to create a rule stating how much CO2 can safely be released into the atmosphere. The government would then be required to reduce CO2 emissions to that level. That might mean expanding renewable energy systems or making it costly or illegal to burn fossil fuels.
The U.S. government has tried to get the lawsuit dismissed. But so far, that hasn't happened. A court in Oregon ruled last month that the case can go to trial. It's expected to begin later this year.
Levi is hopeful. He thinks his generation can turn things around. "The grown-ups aren't taking action," he told TFK. "So we kids are going to step up and do something."