My Cool Job: Roller Coaster Engineer
Larry Chickola is the vice president and chief corporate engineer of Six Flags theme parks. He spoke to TFK's Rebecca Mordechai about his job.

I've always loved theme parks. Growing up, I would visit Cedar Point amusement park, in Sandusky, Ohio. That's where I first rode the Corkscrew roller coaster. It was awesome.
I dreamed of becoming an engineer, and studied mechanical engineering in college. It didn't occur to me that I could design roller coasters for a living. Then a friend told me about a job at Six Flags: roller-coaster engineer. I jumped at the opportunity.
As chief engineer, I oversee the design and construction of rides at Six Flags parks all over the world. In North America alone, there are more than 1,000 rides in these parks, including 157 roller coasters.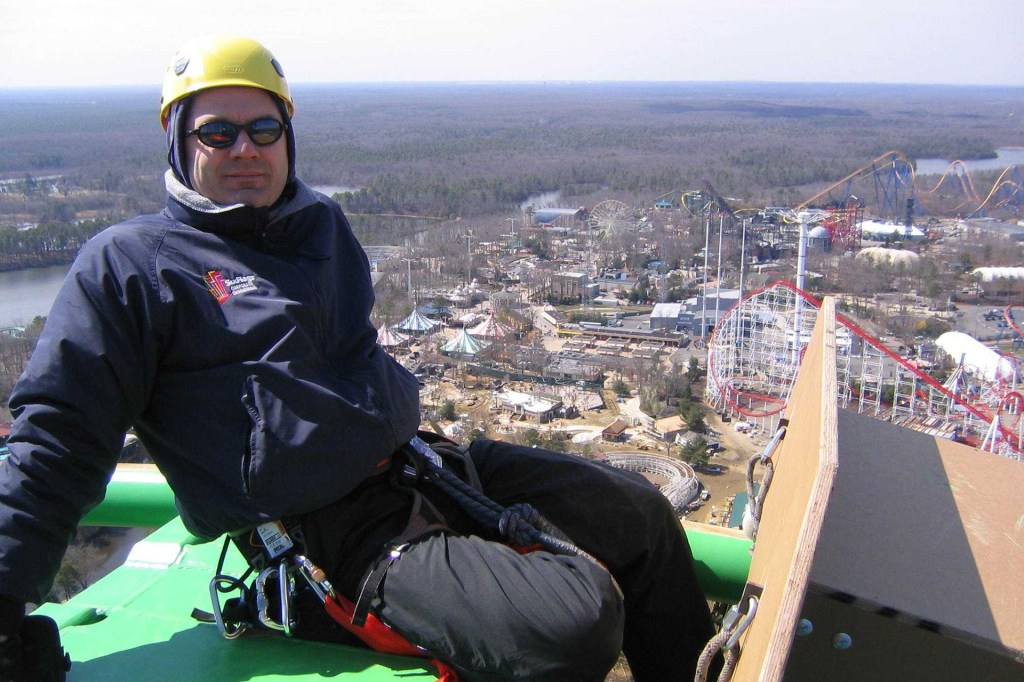 MICHAEL REITZ
Right now, our engineers are designing the tallest, fastest, and longest roller coaster that has ever been built. It's called Falcon's Flight. It'll be the main attraction at Six Flags in Saudi Arabia, which will open in 2023.
My job involves creativity and problem-solving. For instance, I wanted to make roller coasters accessible to people with disabilities. So I worked with engineers to install a system that would make the rides inclusive.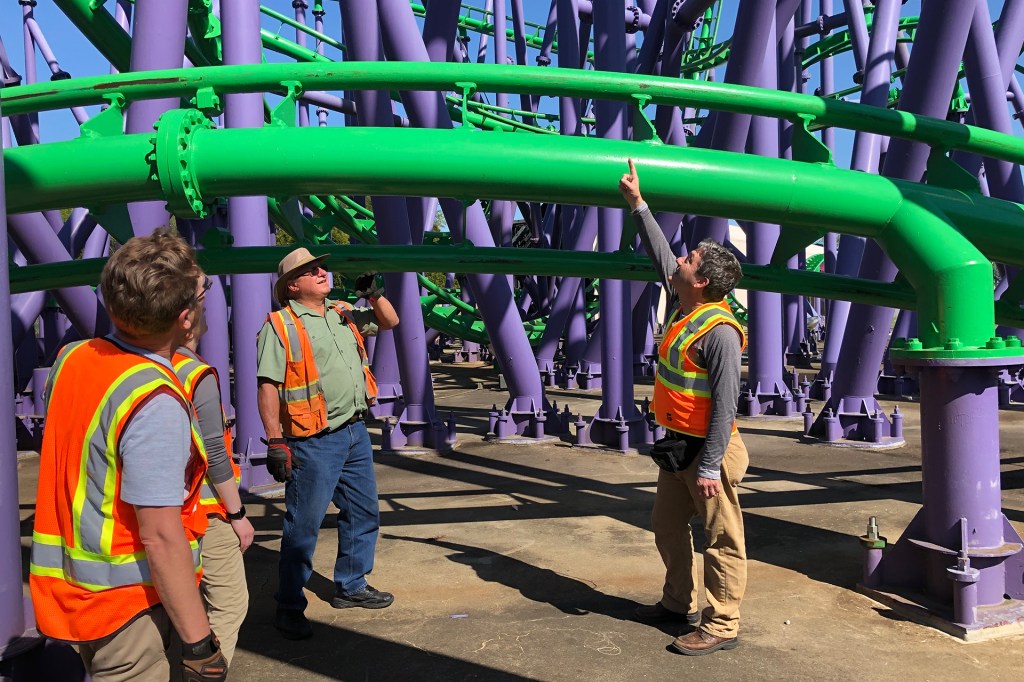 JERRY ABEL
I often walk around the Six Flags Great Adventure park in Jackson Township, New Jersey. That's where my office is. I like to observe visitors and figure out what makes a ride fun for them. That's a different question from how fast or how tall I can make a ride go. If I want a ride to be tall, I can make it tall. But if I want it to be fun, how can I do that? Finding that answer is the hardest part of my job.
There are some roller coasters that I'm very proud to have made. One is the Iron Rattler, in San Antonio, Texas.
ROBIE CAPPS
The Rattler is surrounded by a quarry. You get a look at these beautiful rock walls as the coaster goes up, and then you drop almost straight down. I'm happy that my rides can bring thrills like these to Six Flags visitors every day.