A Cool School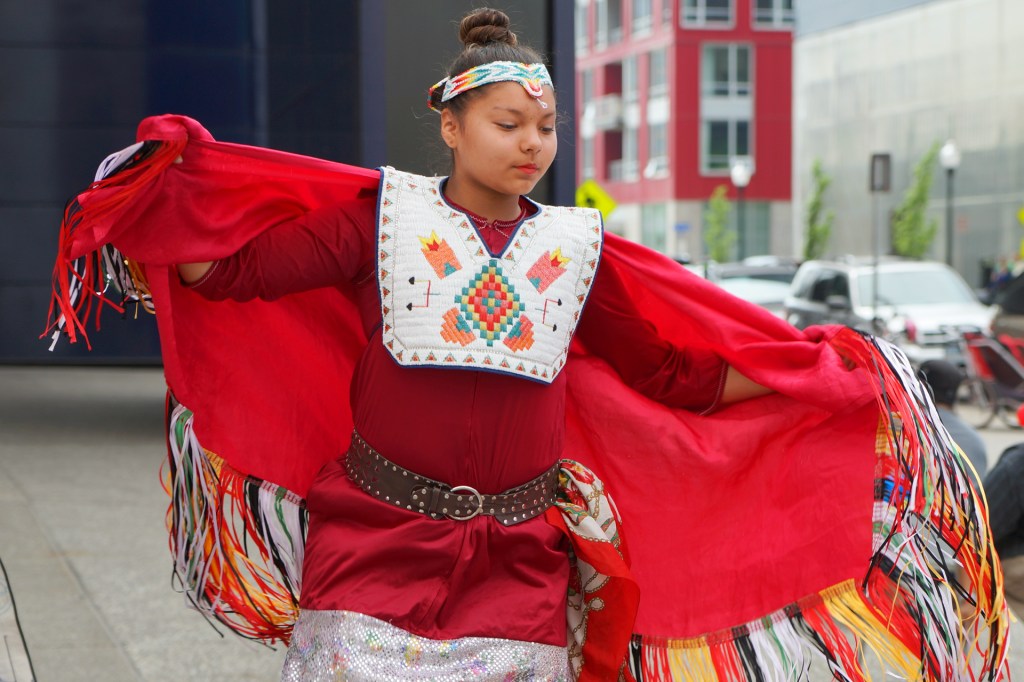 For most kids, a typical school day includes lessons in math, science, and English language arts. But for Callista Grant, 11, a typical day might also include instruction in American Indian drumming and dancing. She studies the Ojibwe (oh-jib-way) and Lakota languages, too, and enjoys school powwows.
Callista goes to the American Indian Magnet School (AIMS), in Saint Paul, Minnesota. It is open to kids in pre-K to grade 8.
Passing Down a Culture
Although other U.S. schools teach American Indian culture, the teachers at AIMS say their school is unique. They connect lessons to American Indian culture. When students learn about plant life cycles in science, they also learn about how Native people used herbs for ceremonies and healing. A language arts class may include a reading about the meaning of jingle dresses. Callista says the focus on American Indian culture helps everyone know that "the culture is still alive."
Callista is Cherokee and Ojibwe. Of the 680 students at AIMS, only one-quarter are American Indian. It is a public school that is open to all kids in the community. All students gain from the school's focus. "It's important for everyone to know about the people who were here first and that they still live here today," says teacher Tamara Goggleye. Lessons give all students a chance to explore their heritage.
Callista represents the school at powwows and other events. She is proud to teach others about her history. "An Ojibwe prophecy says that we might lose our culture if we don't show it to our kids," Callista says.
"Kids need to help pass down our culture, or it could go away." AIMS and Callista are working to make sure that won't happen.