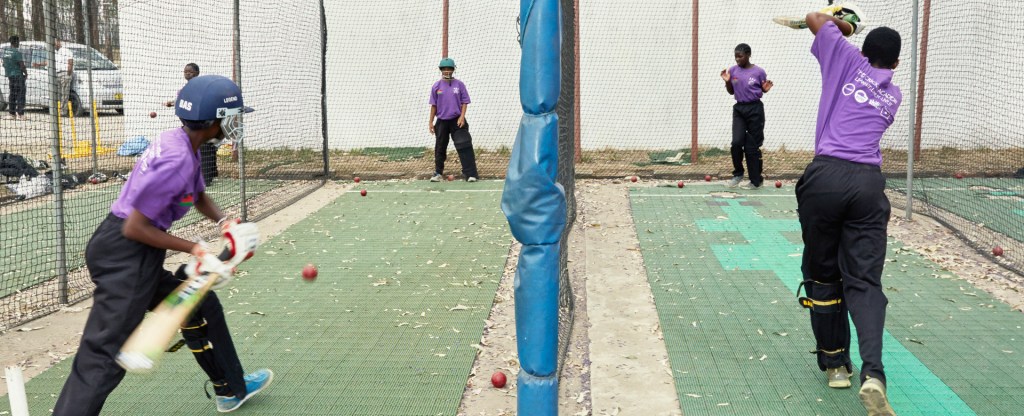 Cricket is one of the world's most popular sports. But once, only the wealthy enjoyed it. Clubs around the world slowly opened their doors to all. In Malawi, the Under-19 Women's Cricket Team wants to bust the sport's doors wide open. They intend to make Malawi a cricket powerhouse.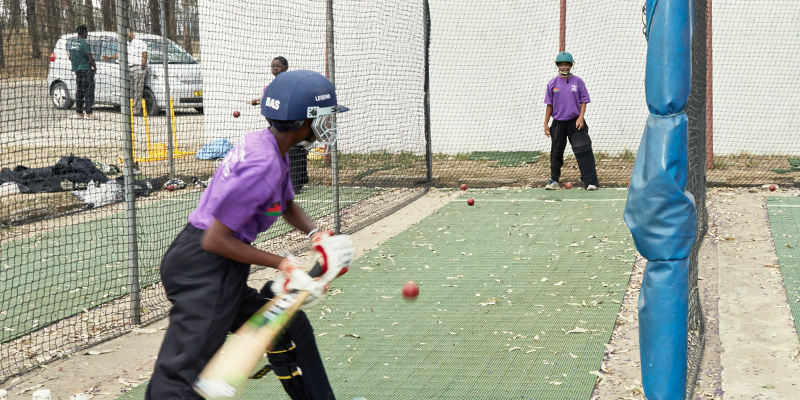 JULIA GUNTHER
Malawi is a small country nestled
nestle
CAMILLE TOKERUD—GETTY IMAGES to lie within (verb) The baby nestled in his mother's arms. between Tanzania, Zambia, and Mozambique. Getting an education can be difficult for girls in Malawi. They are expected to care for siblings and do household chores. By 18, many are married.
Vivek Ganesan is the president of the Malawi Cricket Union. He is hoping cricket will change traditional attitudes toward women.
Power Play
In 2010, Ganesan founded the Cricket Academy. It gave scholarships to boys from low-income families. A year later, the academy accepted girls. In 2016, the national women's team was formed.
"The team is a vehicle that teaches discipline, teamwork, leadership, responsibility," says Ganesan, "and that's what we're trying to instill in the girls."
JULIA GUNTHER
Ganesan began by recruiting
recruit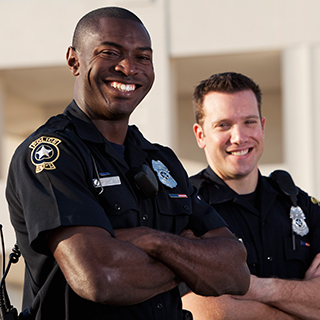 GETTY IMAGES to enroll (verb) The police department hopes to recruit new officers. girls like Mary Mavuka. In 2014, she came across a practice session and quickly learned the game. "I think I was making Coach panic a little," she says. "When I play a sport, I do it with all my heart."
That can-do approach earned Mavuka, 18, a scholarship to a top cricket academy in Australia this year. She wants to bring home the skills she learns and one day become a coach.
"I want to put Malawi on the cricket map," Mavuka says. She is leading by example. "When girls see me playing cricket," she says, "they become encouraged."