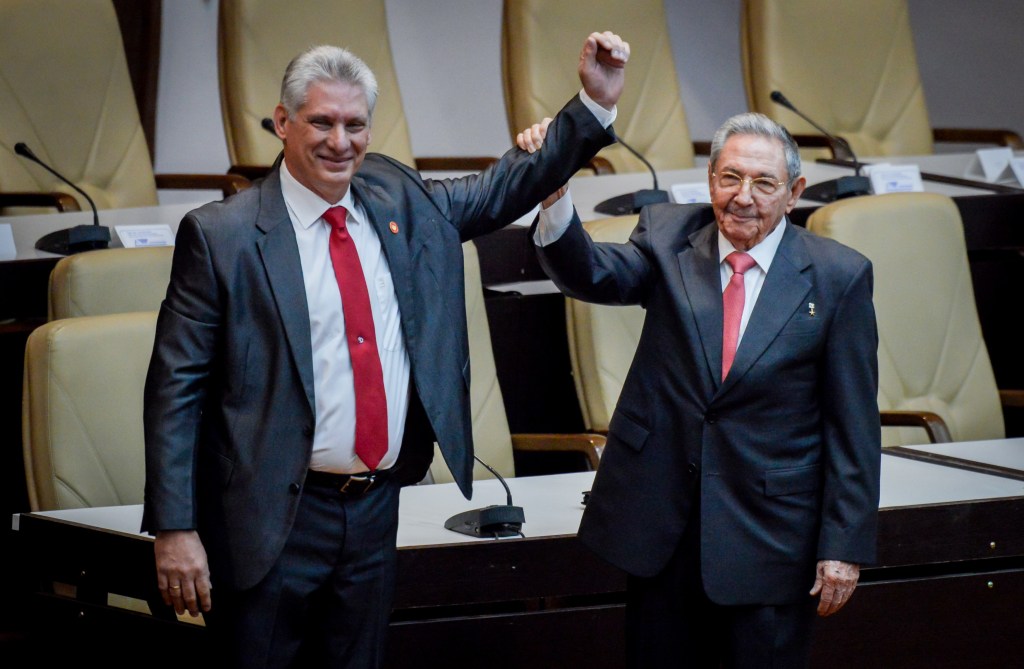 For the first time in almost 60 years, Cubans will have a president who is not a member of the Castro family. President Raúl Castro (above, right) formally stepped down on April 19 and the Cuban government appointed Miguel Díaz-Canel (above, left) to replace him. He is expected to lead until 2031.
Cuba's government controls many parts of its citizens' lives. Cuba is a communist country, so citizens don't elect their leaders. Raúl Castro, 86, became president in 2008. He took over for his older brother, Fidel Castro, who gained power after overthrowing dictator Fulgencio Batista during a revolution in 1959. Fidel controlled Cuba for 49 years. He died in 2016.
After taking office, Raúl Castro introduced small freedoms to Cuban citizens, including the use of cellphones and the Internet. He also worked to renew diplomatic ties between Cuba and the United States. In 2016, U.S. president Barack Obama became the first sitting president in 88 years to visit the island nation.
Díaz-Canel, 58, has pledged to improve Cuba's weak economy. He says he plans to allow the growth of small private businesses, such as restaurants and taxi companies. But bigger businesses, such as medical services and mining, will continue to be controlled by the state.
The new government includes more black and female leaders than before. This signifies a shift. Still, some do not believe the new president will bring much change to Cuba. Raúl Castro will continue to lead the country's Communist Party until 2021.