Ten women in Saudi Arabia made history this week. They were issued driver's licenses.
Until now, women were banned from driving in Saudi Arabia. It was the only country in the world that did not allow women to drive. The country plans to lift the ban for all women on June 24.
The 10 women who were issued licenses on Monday already had driver's licenses from other countries. A government statement said another 2,000 women could receive licenses next week, according to the New York Times.
Women and men have protested the ban for decades. Opponents of the ban say driving will give Saudi women more freedom. They will be able to get to and from work on their own. They won't have to pay for taxis or wait for male relatives to drive them.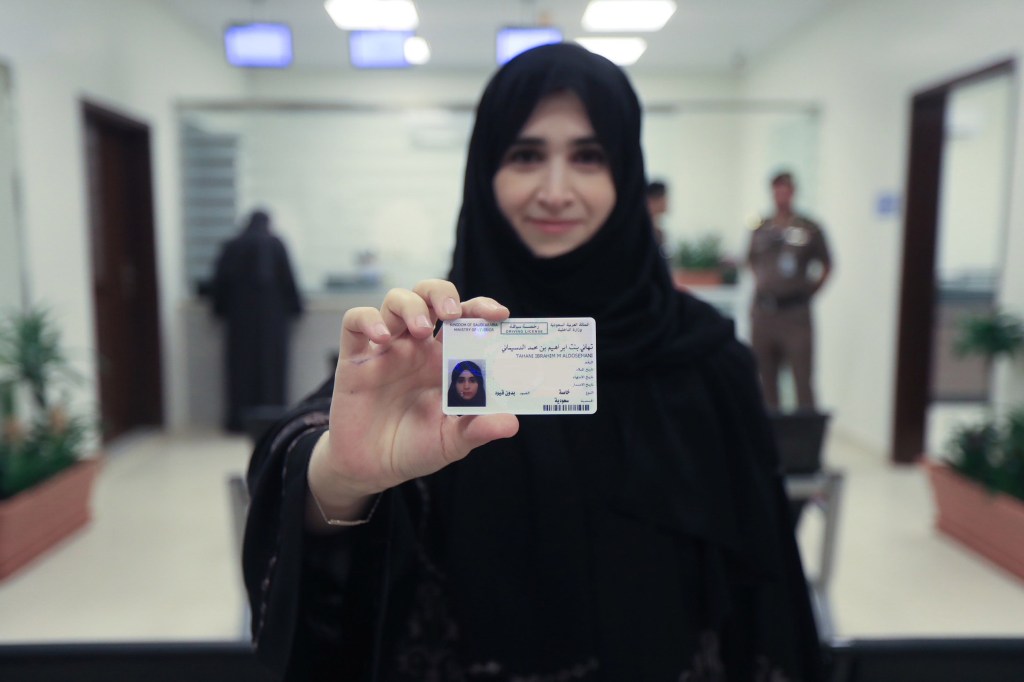 CIC HANDOUT/EPA-EFE/REX/SHUTTERSTOCK
Tahani Aldosemani is one of the women who got a license on Monday. "Driving for women is not just about driving a car," she said in the government statement. "It enhances strength of character, self-confidence, and decision-making skills."
Women across the Middle Eastern country have been taking driving classes. They are preparing for the driving test people must pass to get a driver's license. Some are even working to become Uber drivers.
Saudi crown prince Mohammed bin Salman is behind the decision to lift the ban. He is next in line for the throne. The prince hopes that lifting the driving ban will boost the country's economy by allowing more women to have jobs.