Fan Favorites
Jailynne Garcia, 10, loves the South Korean pop group BTS. Her mom, Michelle Santos, introduced her to BTS in 2017. "I like how funny they are, that they're good dancers and singers. Also, that they help people," the New York City fourth grader told TIME for Kids.
BTS debuted
debut
COLIN HAWKINS—GETTY IMAGES to make a first public appearance (verb) The play debuted on Friday night. in 2013. The seven members are J-Hope, Jimin, Jin, Jung Kook, RM, Suga, and V. Their songs are mostly in Korean. But BTS have become international superstars. They have more than 23 million followers on Twitter. Their YouTube videos have received more than 3 billion views. They had three Number 1 albums on the Billboard chart in a year. And in 2019, TIME included BTS on its list of the 100 most influential people. Their next album comes out on February 21.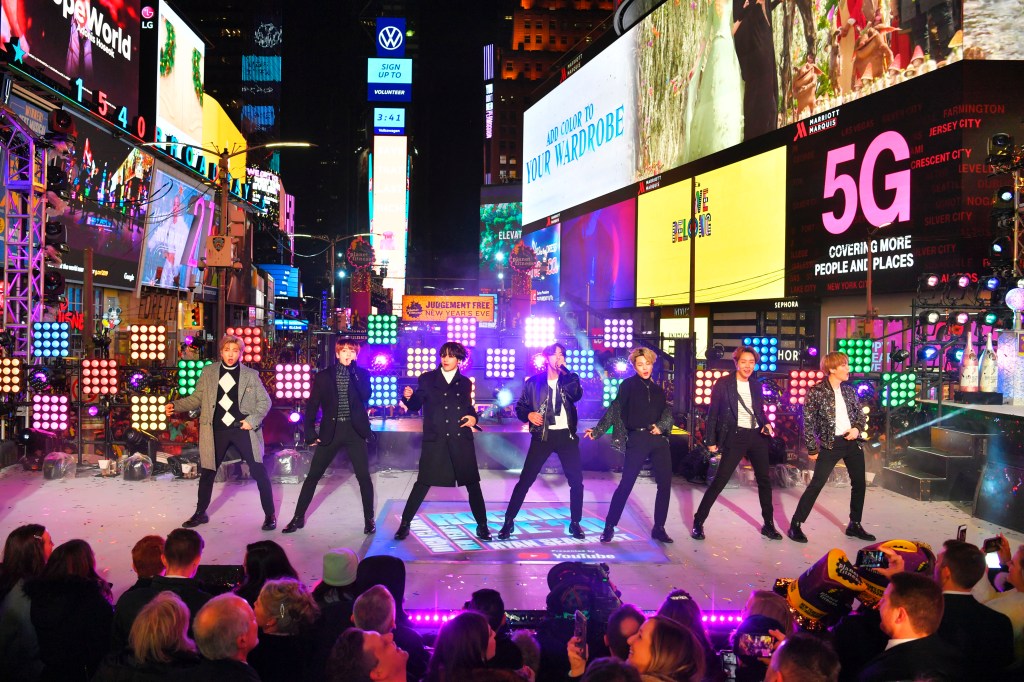 SHUTTERSTOCK
Fans like Jailynne proudly claim to be members of the BTS ARMY. (ARMY stands for Adorable Representative M.C. for Youth.) They help spread the word to newcomers about the group and its good works.
BTS are glad their fans feel connected to them. "That was our goal," Suga told TIME in 2018, "to create this empathy
empathy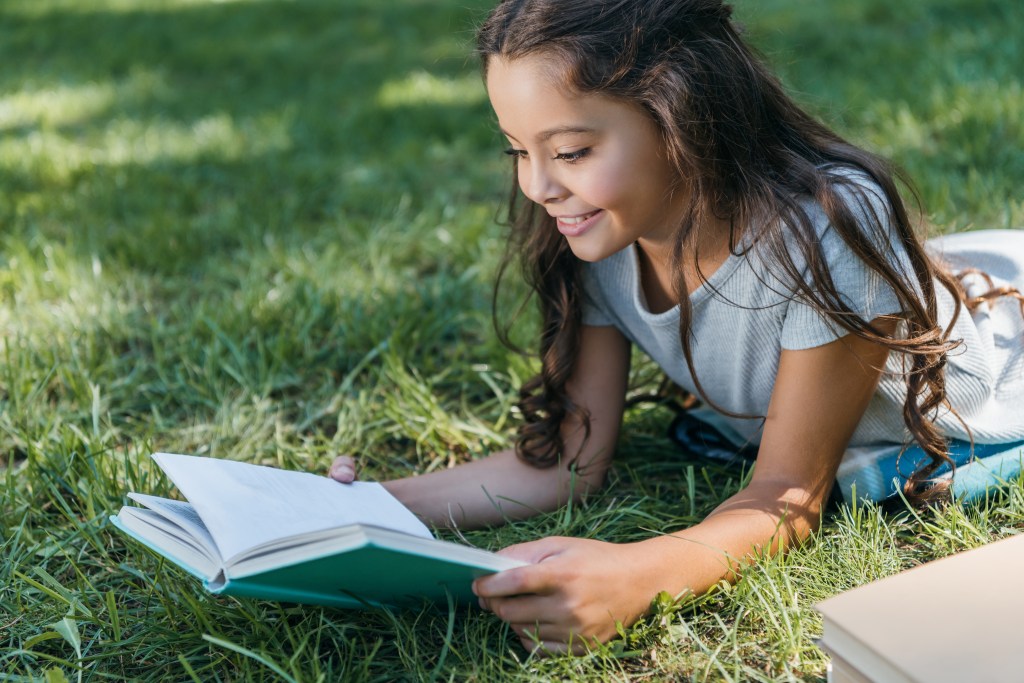 LIGHTFIELDSTUDIOS/GETTY IMAGES the ability to understand another's feelings (noun) Reading helps you develop empathy. that people can relate to."
A Band that Gives Back
In March 2019, the Korea Times reported that Suga donated $88,000 to the Korea Pediatric Cancer Foundation. Six months later, RM gave away more than $83,000. That went to the Seoul Samsung School, to help students with hearing impairment. This year, BTS have a partnership with Formula E electric cars. It's meant to raise awareness about climate change. The band wants to encourage fans to embrace clean energy.
One of the biggest BTS campaigns
campaign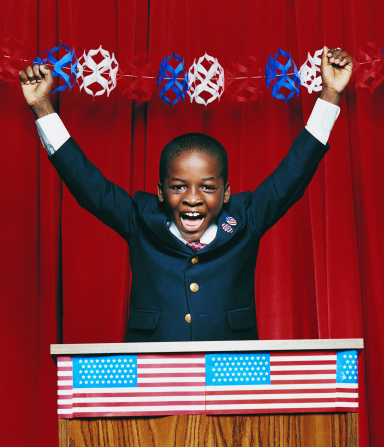 DIGITAL VISION./GETTY IMAGES a series of activities designed to produce a particular result (noun) If you would like to be voted class president, you must run a good election campaign. so far is with the United Nations Children's Fund (UNICEF). The campaign is called Love Myself. Its goal is to protect children and teens from violence. "Our fans have become a major part of this campaign with their action and enthusiasm," RM said in a speech at the United Nations in 2018.
"We truly have the best fans in the world." Love Myself raised $2.3 million from album and merchandise sales plus donations from the band, its record label, and the BTS ARMY.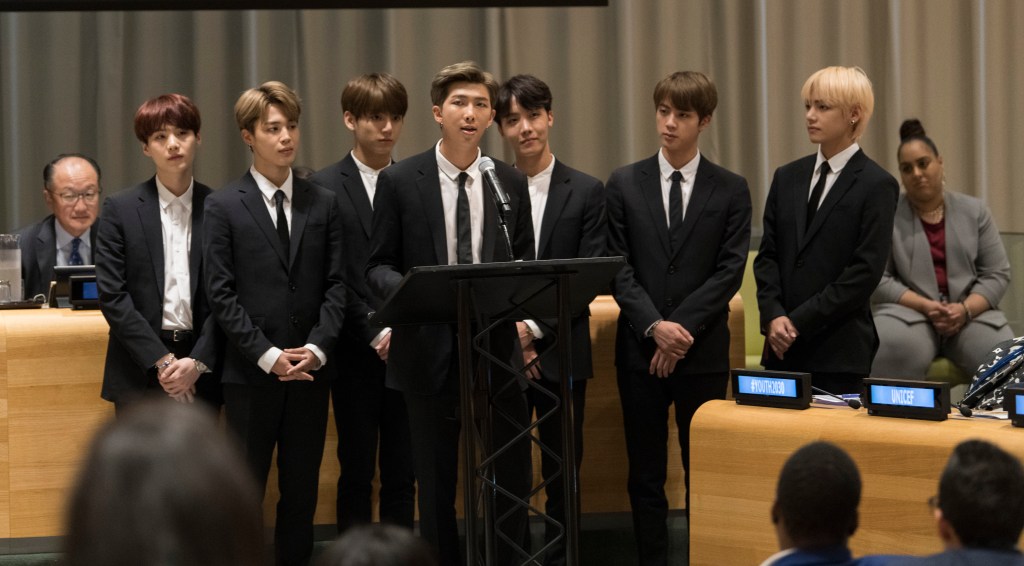 MARK GARTEN—UNICEF
Pay It Forward
Inspired by BTS, Jailynne and her mom joined the BTS fan group One in an ARMY (OIAA). It leads projects to help people in need. The two of them have donated coats and canned goods to charities and planted trees in their neighborhood. "I still have dirt under my fingernails," Jailynne jokes.
OIAA was founded in 2018. "Some of us thought, 'Wouldn't it be amazing if we focused all that power to accomplish good things in the world?'" says Erika Overton, a U.S.-based volunteer. Since then, the group has run more than 20 charitable campaigns.
Often, OIAA campaigns are timed to take place around BTS band members' birthdays. So far, OIAA has raised money for refugees
refugee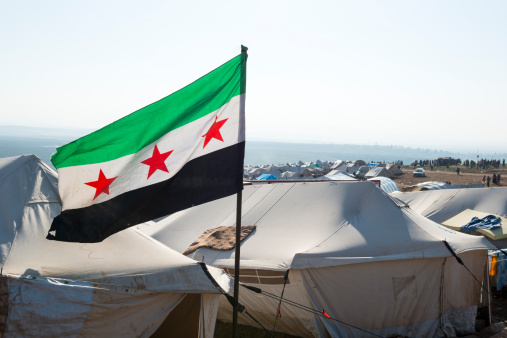 JOEL CARILLET/ GETTY IMAGES a person who flees his or her home country for safety (noun) Many refugees from Syria now live in camps far from home. , reforestation, the environment, and more. Most people donate just a dollar. "We focus on microdonations so that everyone can feel like they are contributing toward the goal," Overton says.
Jailynne hopes the BTS ARMY will grow and continue to do good deeds. "The more people like me that are doing this," she says, "the more happiness it brings to others who need it, and a bigger change there is in the world."
Growing Good
COURTESY GREEN NAMU PROJECT AND BTS FOR CHARITY
One popular way for the BTS ARMY to give back is by planting trees. Fans often donate to One Tree Planted. This nonprofit group plants trees around the world. Since August 2019, the BTS ARMY has raised more than $28,000 for One Tree Planted.
In Malaysia, the fan group BTS for Charity (above) formed the Green Namu Project. The group met in November to plant trees in honor of the birthdays of Jimin, Jung Kook, and RM.