Andrew Clements achieved success as an author in 1996, when his first children's novel, Frindle, was published. Since then, the book has sold more than 6 million copies and won more than 20 awards. Clements has written dozens of additional books for kids, both fiction and nonfiction, and shows no signs of slowing down.
His latest novel, The Losers Club, tells the story of Alec Spencer, a sixth-grader who loves reading more than almost anything else. Alec reads so much that he gets sent to the principal's office constantly. He even starts his own reading club to pursue his passion. But ultimately, Alec learns a valuable lesson: that real life can be just as interesting as the books you read.
TFK Kid Reporter Calvin McEvoy interviewed Clements about his work.
TIME FOR KIDS:
What inspired you to write The Losers Club?
ANDREW CLEMENTS:
I had a lot in common with Alec, the main character. It wasn't like my parents had to take books away from me and tell me to go outside. But I spent a lot more time reading than any of my friends did, all the way through high school. I guess I had to learn the lesson that Alec learns—that you can't spend all of your time reading.
I just thought it was interesting to have a kid that's getting in trouble for reading too much. It's kind of a funny idea.
TFK:
Why should people read The Losers Club?
CLEMENTS:
I think for someone who loves to read, they could read this story and say, "Oh, yeah, this is just the way it is."
Kids who don't figure out that reading is a great way to spend your time are really missing out on something. I'm so glad I didn't miss out on that as a kid, and I just want other kids to have a similar experience and learn that there are just so many great books.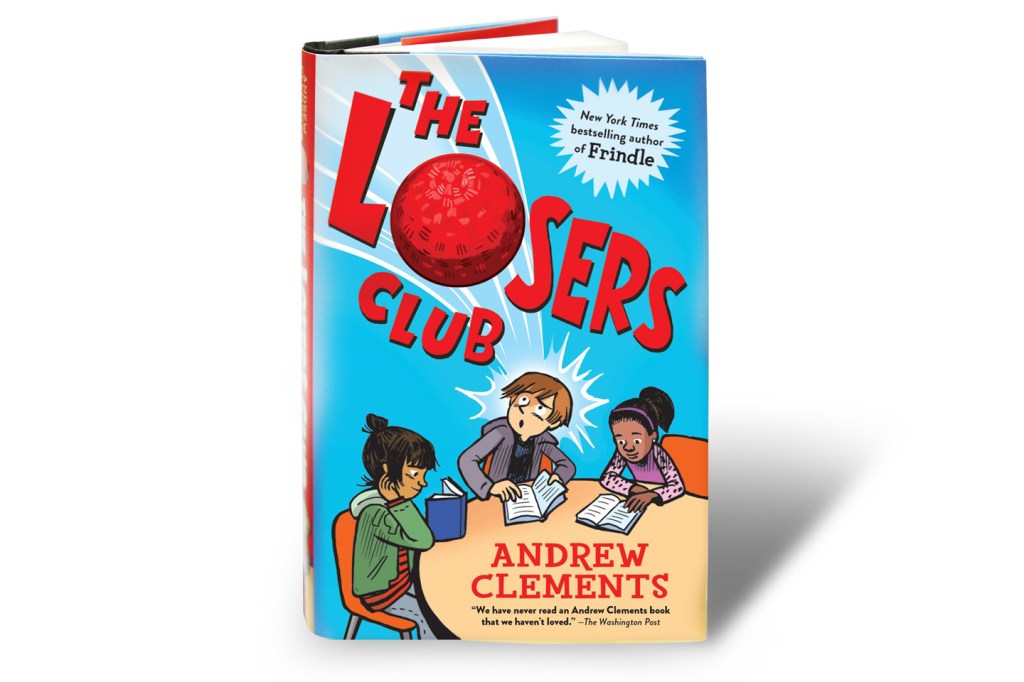 JILL TATARA FOR TIME FOR KIDS
TFK:
What is a typical writing day for you?
CLEMENTS:
Most of my writing days are actually writing nights. I've tried to learn to write during the daytime, but during the day I have e-mails to answer, the phone rings a lot, I get texts from my four kids. I'll work usually from 9:30 at night until 2, 3, or 4 a.m. Then I'll fall into bed, sleep, and wake up the next morning at around 11. Then I'll do the things of the day that need to get done: e-mails, phone calls, and the other things that happen in life. Then it'll get to be 8:00 at night. I'll be tired, and I'll take a nap. However, when I'm not writing a book I return to a normal sleep schedule.
TFK:
What advice would you give to young aspiring writers?
CLEMENTS:
Read all the good books you can get your hands on. All the great writers I know were great readers first.