Forest on Fire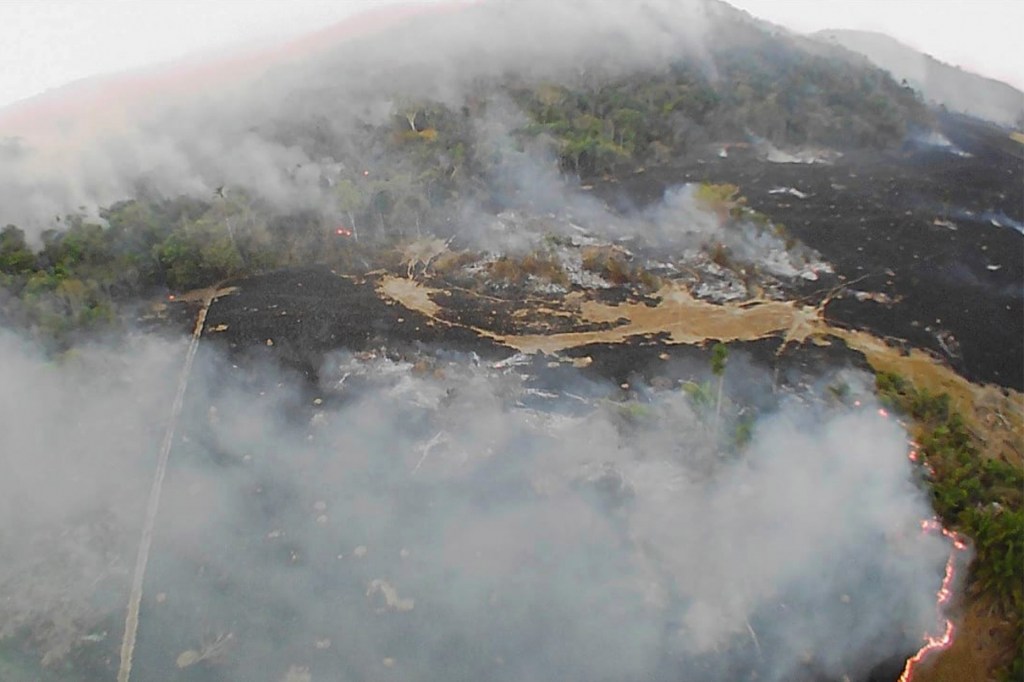 The Amazon rain forest is on fire. There are more fires burning there than ever before. That's according to Brazil's National Institute for Space Research. Using satellites to track deforestation deforestation
LUOMAN/GETTY IMAGES the act or result of cutting or burning down all the trees in an area (noun) Before deforestation, the island was covered in trees. and wildfires, the agency has counted 74,155 fires in the Amazon this year. That's roughly an 84% increase over last year at this time.
The effects of the fires are being felt across Brazil. Parts of the country are covered in smoke. In the state of São Paulo, heavy smoke caused the sky to go black and blocked the sun on Monday. Other Brazilian states have declared the situation an emergency. One state has been put on "environmental alert."
Some people think the policies of Brazil's president, Jair Bolsonaro, have led to the increase in fires. He wants to change laws that protect the Amazon so businesses can clear more land for commercial use. Bolsonaro says the fires are blazing simply because "it is the season of the queimada." (Queimada means "burned" in Portuguese. Portuguese is the official language of Brazil.)
But experts say Bolsonaro is wrong. They don't blame the increase in fires on the season. They point to deforestation and a worldwide increase in temperatures. "Trees, if they're stressed out by heat repeatedly, are more susceptible to other kinds of damage," such as fires, says Deborah Lawrence. She's an environmental sciences professor at the University of Virginia.
Carlos Nobre is a Brazillian climate scientist. He's also an expert in tropical forests. The situation is "very sad," according to Nobres. "We usually would see this surge of fire in very, very exceptionally dry years," he says. "The fact that this record-breaking figure comes out in a relatively un-dry dry season shows that deforestation is increasing."