Graduation Surprise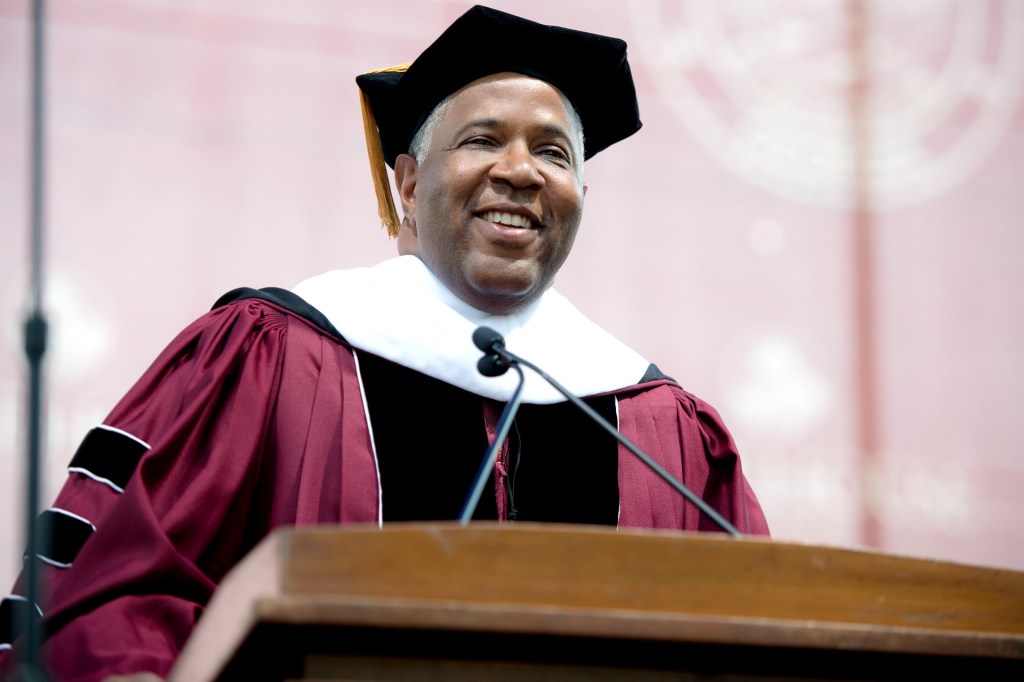 Most speakers at graduation ceremonies offer words of wisdom. But at Morehouse College's graduation ceremony on Sunday, Robert F. Smith had even more to give.
"We're gonna put a little fuel in your bus," the billionaire technology investor told graduates from the speaker podium. Smith then announced that he would pay all of their student loan debt debt money that is owed or due (noun) He had to repay his debt to the bank. . The crowd cheered wildly. Many cried.
Morehouse College is an all-male, historically black college. It's in Atlanta, Georgia. Martin Luther King Jr. and film director Spike Lee are among its famous graduates. The 2019 graduating class includes nearly 400 students.
Morehouse students leave with an average debt of $30,000 to $40,000. That's according to Terrance L. Dixon. He is a vice president of enrollment management at the college. Smith's gift to the graduates is estimated to be worth between $10 million and $40 million.
Aaron Mitchom is one of this year's Morehouse graduates. Before Smith's announcement, Mitchom estimated it would take him 25 years to pay back his student loans. He was shocked to hear that his debt would be wiped away. "My heart dropped," he told the Associated Press. "In the moment, it was like a burden had been taken off."
David A. Thomas is the president of Morehouse College. He says Smith's gift is liberating liberating freeing (adjective) It feels liberating to finish all my homework for the weekend on Friday. . "This frees these young men from having to make their career decisions based on their debt," Thomas said. "This allows them to pursue what they are passionate about."
According to Forbes, more than 44 million people in the United States have taken out loans to pay for college. They now owe $1.5 trillion. That number is much higher than it has ever been.
Smith's gift is generous. However, "a gift like this can make people believe that billionaires are taking care of our problems," Anand Giridharadas told the New York Times. He's a political analyst and TIME editor at large. Giridharadas and others say the U.S. government must fix the student loan crisis crisis a difficult situation that needs attention (noun) Naomi was not at school today due to a family crisis. .