Hands-On Science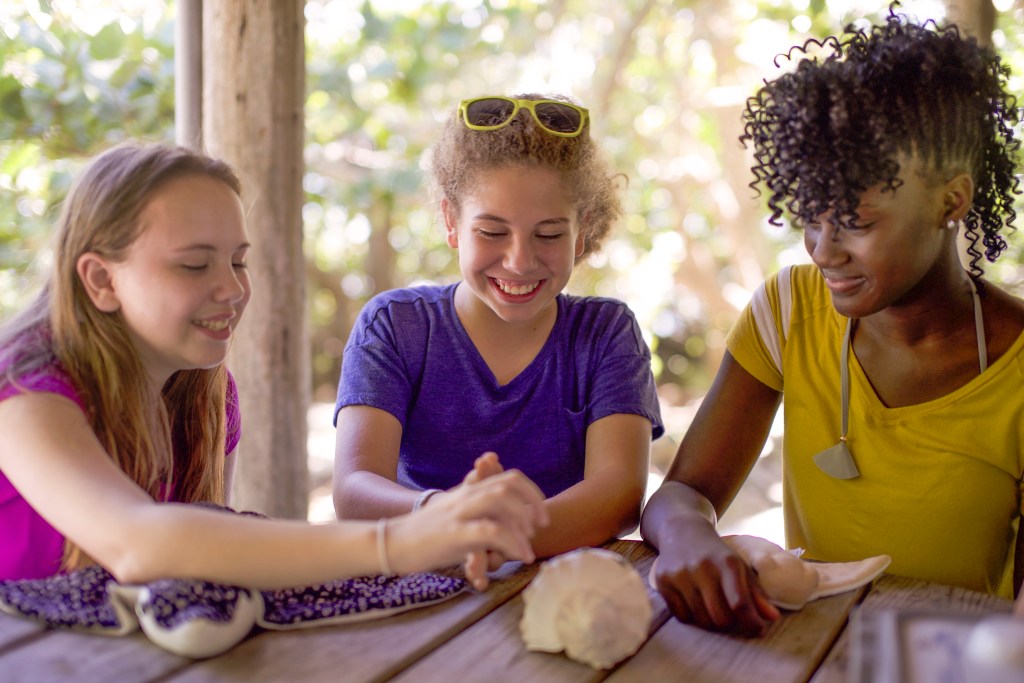 In SciGirls, real middle school girls ask big science questions. Then they journey to find the answers. Along the way, they meet professional scientists and learn about how these people do their work.
The show's new season airs this winter on PBS (check local listings). It focuses on computer science. In the first episode, Claire Opal-Levine, 13 (pictured, center), and two other girls learn about marine biology and coding.
"We met two researchers and went out on a boat to learn how they collect data," Claire told TIME for Kids. "Then we organized the data to answer our question: How does red tide affect spotted eagle rays in the area?" (Red tides occur when algae multiply uncontrollably. Spotted eagle rays are fish.)
In future episodes, SciGirls will explore how computer science can be applied to everything from the arts to board games. "Anyone can do science," Claire says. "It doesn't matter who you are."