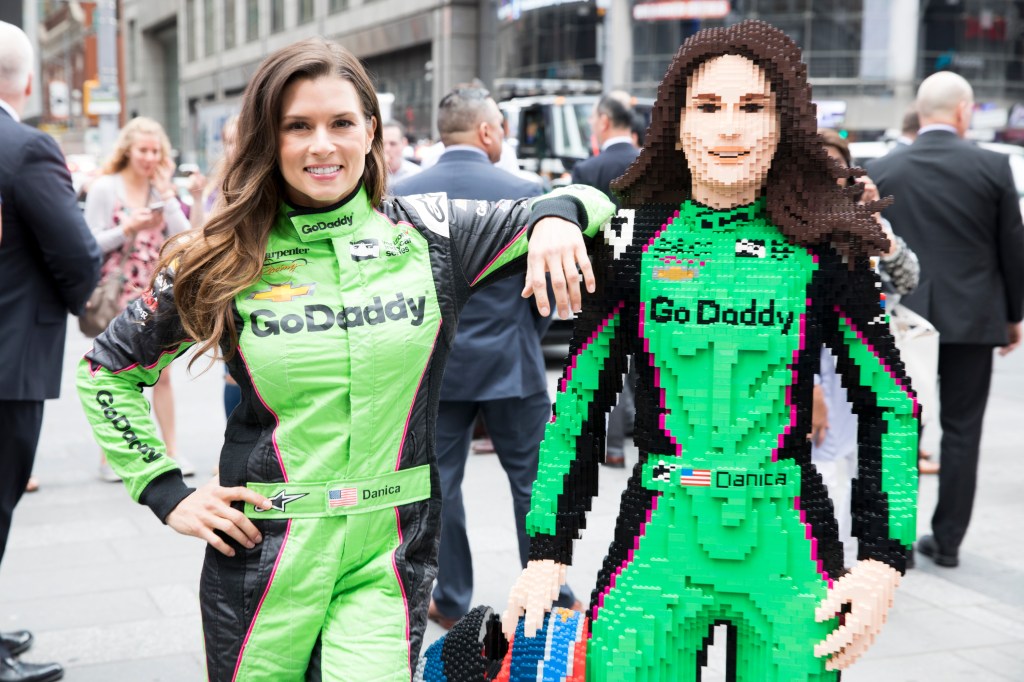 Race-car driver Danica Patrick is a legend. In 2008, she became the first woman to win an IndyCar race. Now she's retiring from the track. Patrick's last race will be at the Indianapolis 500 on Memorial Day 2018.
During Patrick's retirement tour this week, Lego, the toymaker, surprised her with a life-size statue built with the company's signature plastic bricks. It was unveiled May 22 in Times Square, in New York City. The statue has Patrick's long brown hair, trademark helmet, and electric-green race suit.
The statue was crafted by Lego master builders. They are artists hired by the company to design and build Lego creations.
Master builder Christopher Steininger told TFK Kid Reporter Marley Alburez that the statue took 200 hours to complete. Builders studied photos of Patrick and used computer programs to design it. Then they constructed the statue using 15,000 Lego pieces. It's held together with glue and metal rods. "It's all about being creative and taking your imagination to the next level," Steininger says.
Patrick spoke with Marley at the unveiling. She said that having a Lego statue made in her honor was a rewarding way to mark the end of her racing career. "It's not like that was my goal when I first started racing, to be honored in any way," she said. "[Honors] come as a by-product of doing what I love to do."
The Lego statue is now headed to Indianapolis to be with Patrick at her last race. Afterward, she gets to keep it.