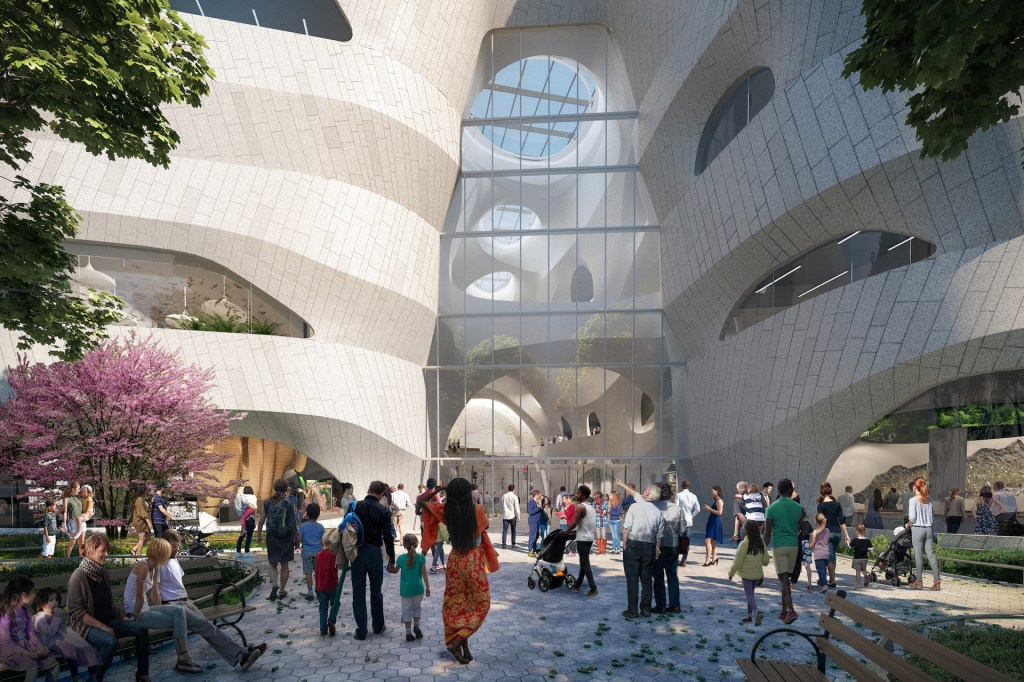 The American Museum of Natural History (AMNH) is one of the most popular museums in the United States. Located in New York City, it was founded in 1869. Visitors from around the world go to see its vast collection of dinosaur fossils and explore the solar system in its planetarium. This year, the museum marked its 150th anniversary. Now, construction has begun on its new education center. On Wednesday morning, elected officials, museum leaders, and children gathered for a groundbreaking ceremony.
"Education is at the core" of the museum, Lewis Bernard announced. He is chairman of the American Museum of Natural History. Museum president Ellen Futter also spoke. She said the new addition "will be a spectacular and vitally important resource for science and education."
The building will be known as the Richard Gilder Center for Science, Education, and Innovation. Design and construction are expected to cost $383 million. The center is scheduled to open in 2022.
COURTESY AMNH/D. FINNIN
The Gilder Center will be home to several innovative exhibits. One will be called the Collections Core. It will display 4 million scientific specimens and artifacts. The Insectarium will be dedicated to insects. The Butterfly Vivarium will house living butterflies. The Gilder Center will feature classrooms, a library, and an immersive theater to help visitors imagine scientific ideas.
Bill de Blasio is the mayor of New York City. He was among the speakers at Wednesday's ceremony. De Blasio said the Gilder Center will allow AMNH to better serve young visitors. He called the museum "a place of joy and exploration for children around the world."