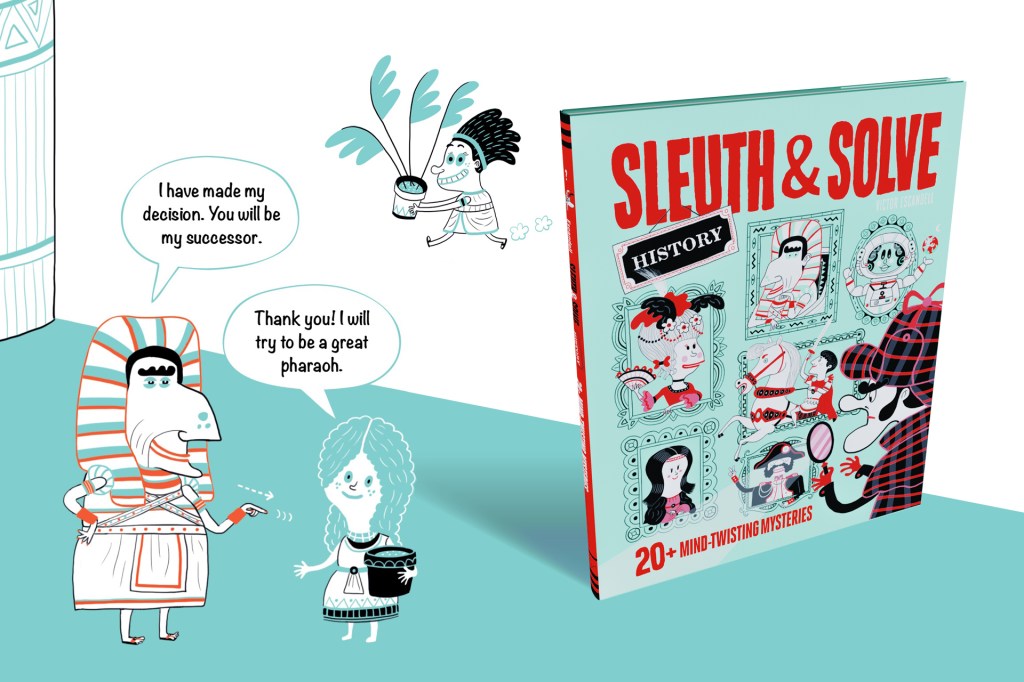 As a kid, Victor Escandell enjoyed mysteries and detective stories. He also loved riddles, even though he often couldn't solve them. "I've never been very good at logic exercises," the artist told TIME for Kids. "I prefer using my imagination."
In Sleuth & Solve: History, Escandell uses his imagination to put a creative spin on classic riddles. The book is a collection of 20 illustrated stories. Each includes a mind-bending 
mystery for readers to solve. 
To create the puzzles, Escandell worked with writer Ana Gallo. Escandell's detailed drawings set the scene and provide clues.
The book is also a history lesson. Each story is set in a different place and time, from the Aztec empire to the Italian Renaissance. "I think the book is a great example of learning while playing," Escandell says.
Escandell shared a story from Sleuth & Solve: History with TFK readers. Can you solve the riddle?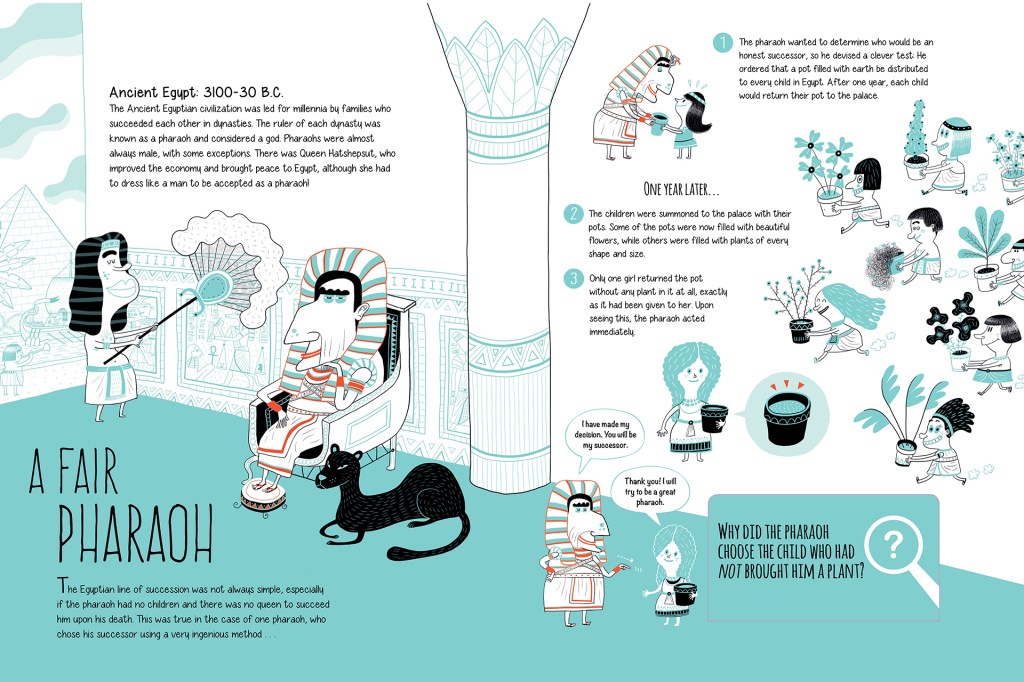 EXCERPT FROM SLEUTH & SOLVE: HISTORY, BY ANA GALLO AND VICTOR ESCANDELL © 2020 CHRONICLE BOOKS. USED BY PERMISSION

Answer: The pharaoh chose her for her honesty. He had distributed pots filled only with earth, but everyone assumed that each pot contained a seed. When nothing grew, all of the children planted their own—with the exception of the girl, who did not plant anything in her pot.