Hong Kong Protests Continue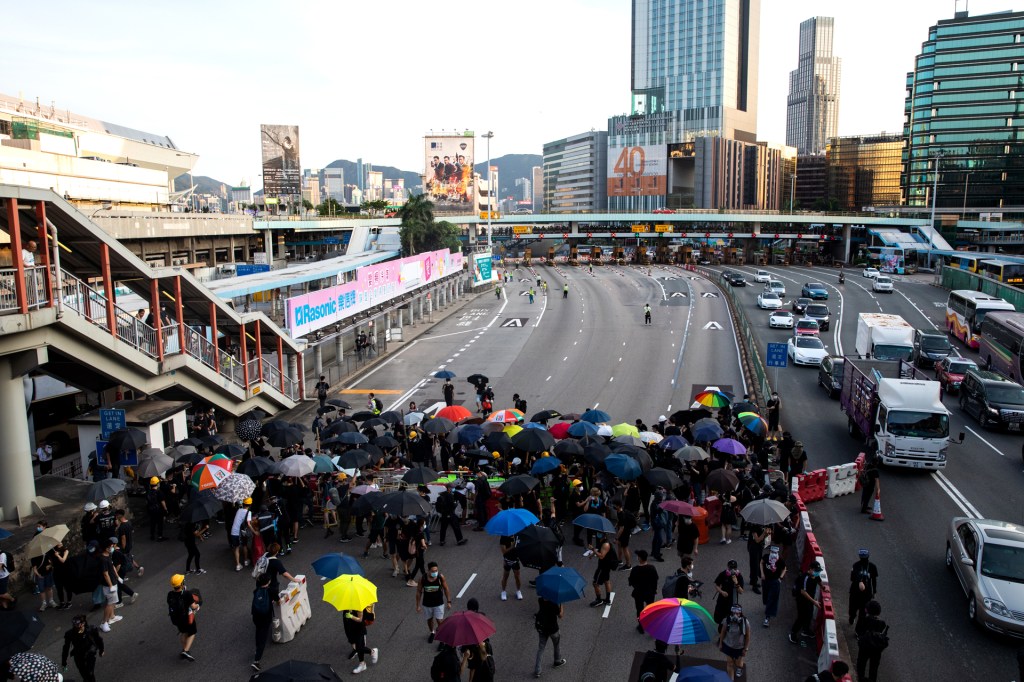 Protesters in Hong Kong gathered in large numbers on Monday. They staged demonstrations at shopping malls, at government offices, and on a major highway.
In many places, the protests grew chaotic. Dozens of people were arrested. Police officers released tear gas. They fired rubber bullets. In the city of Sha Tin, demonstrators set fire to a police station. The protests interrupted subway service. They caused more than 200 flights to be canceled.
These clashes are the latest in nearly two months of unrest in Hong Kong. Protests began on June 9. Protesters were angry about a proposed law. The law would have made extradition legal in Hong Kong. That means people could be sent from Hong Kong to mainland China to stand trial. Protesters worried that Chinese officials would use this law against people in Hong Kong who act or speak out against the Chinese government.
At first, protesters wanted the proposed law to be withdrawn. They also wanted the city's top leader, Chief Executive Carrie Lam, to resign. But over the last few months, protesters' demands have grown. Now they are calling for the city to investigate police misconduct. They also want protesters who have been sent to prison to be released. According to Hong Kong police, about 420 people have been arrested since protests began in June.
At a news conference on Monday, Lam said the extradition bill is "dead." But she refused to quit her job. "This is the time for us to rally together," Lam said. "To set aside differences and bring back order and say no to chaos and violence."
Joseph Wong is the former head of Hong Kong's civil service. Wong spoke to the New York Times. He said Lam could stop the violence by giving the protesters what they demand.
"The chief executive has the responsibility to set a good example by complying with the rule of law," he said. "Many people doubt the chief executive herself is doing precisely what she keeps on preaching to the Hong Kong people."