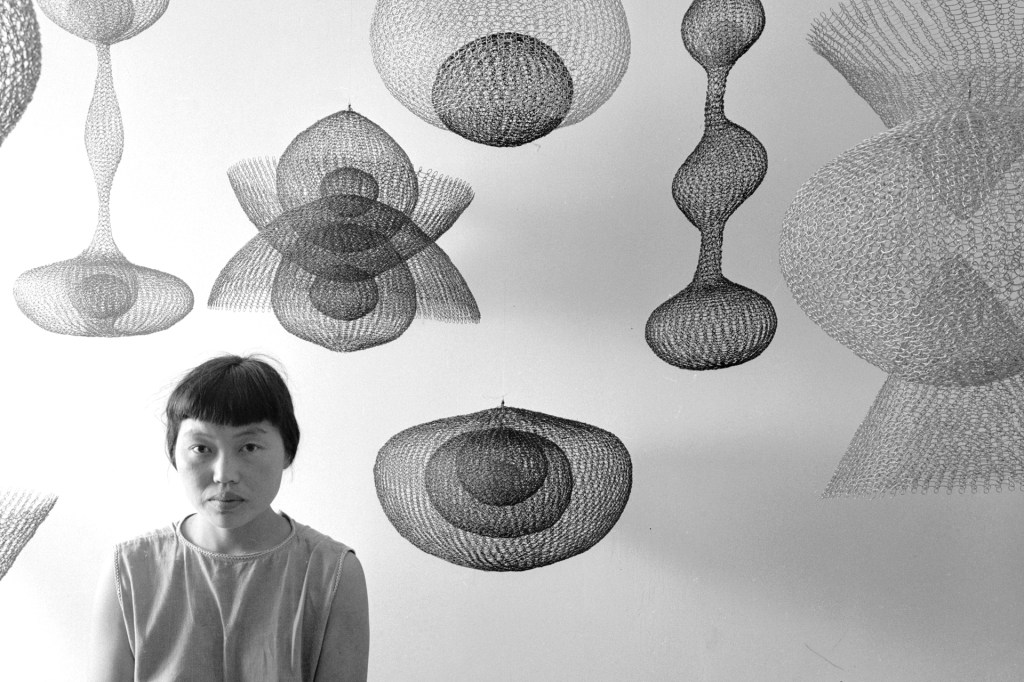 Ruth Asawa was an American artist. She became famous for her abstract sculptures. She usually made them from wire. Their forms were inspired by nature.
Asawa's life and work are now being honored on a postage stamp. On August 13, the United States Postal Service will release a set of 20 stamps featuring Asawa and her work.
Ethel Kessler designed the stamp set. She focused on 10 of Asawa's sculptures. Kessler told TIME for Kids, "The more range I can show of an artist's work, the more fascinating it becomes."
Asawa's Story
Asawa was born in Norwalk, California, in 1926, to Japanese immigrants. As a child, she was often busy with school and chores. But she found time to do what she loved: making art.
Asawa's life changed suddenly in 1941. That year, Japan bombed Pearl Harbor, a U.S. naval base in Hawaii. The U.S. declared war on Japan. The following year, President Franklin D. Roosevelt ordered that people of Japanese ancestry be sent to internment camps. This was to isolate them from the rest of the nation.
Life in an internment camp was difficult. But Asawa met Japanese-American animators there. They had worked for Walt Disney Studios. They helped Asawa with her drawing skills.
Asawa was released from the camp in 1943. She later pursued her education at Black Mountain College, in North Carolina. She also traveled to Mexico, where she learned basketmaking. She used the technique to loop wires together into sculptures. Then she hung the sculptures from the ceiling. Her designs were influenced by shapes she observed in nature, such as spiderwebs and snail shells.
Art for All
Asawa is celebrated for her public art, too. Her fountains can be found in Northern California. Among San Francisco residents, she became known as the Fountain Lady.
Asawa supported arts education. She urged politicians to fund arts programs. In 1982, she helped start a public arts high school in San Francisco. In tribute to her, it was named the Ruth Asawa San Francisco School of the Arts.
Kessler says she was drawn to Asawa's legacy as well as her work. "Her lifelong passion for art, and especially her commitment to working closely with kids and communities, continues to inspire me."