In Memory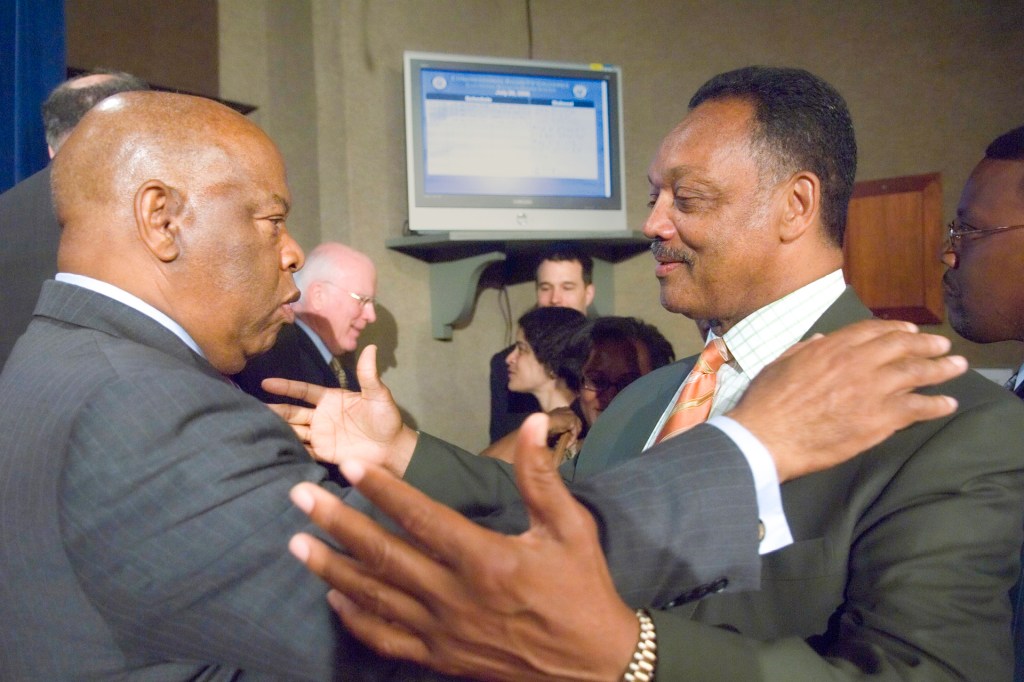 Congressman John Lewis affected people from all walks of life. Many saw him as an inspirational leader. After the news of Lewis's death, there was an outpouring of tributes to him from public figures. Common themes include his courage, kindness, and lifelong commitment to justice.

"I'm awed by the way that, in eight decades filled with such weight and consequence, he also managed to keep things simple and light. For him, the pursuit of lofty goals like justice and righteousness was about just doing what's right." —Michelle Obama, former First Lady and author
"John Lewis dedicated his life to advancing our community and fought tirelessly for justice and equal treatment. It is because of his unwillingness to back down to discrimination and injustice that we have gotten this far." —Earvin "Magic" Johnson, basketball legend
" John Lewis had faith in our nation and in the next generation. He warned us not to get lost in despair. So, in this moment of grief, we are hopeful—we are hopeful that, collectively, we can live up to his legacy." —Opal Tometi , cofounder of the Black Lives Matter movement
"John Lewis is what patriotism and courage look like." —Jesse Jackson, civil rights activist
" [John Lewis] was a titan of the civil rights movement whose goodness, faith, and bravery transformed our nation. Every day of his life was dedicated to bringing freedom and justice to all." —Nancy Pelosi , Speaker of the House
"Some of John Lewis's last words to me were, 'Keep the fight going.' [And] that's what we must do." —William J. Barber II , pastor
"From his youth, John Lewis gave his blood, sweat, tears, and life in the struggle for a better nation. To honor that gift is to fight for future generations, just as he fought for us." —Alexandria Ocasio-Cortez, U.S. Representative
"Thank you for your care and kindness, your advice and understanding. Will never forget what you taught me and what you challenged me to be. Better. Stronger. Bolder. Braver." —Ava DuVernay , filmmaker
" John Lewis was an American treasure. He gave a voice to the voiceless, and he reminded each of us that the most powerful nonviolent tool is the vote." —Martin Luther King III , oldest son of Martin Luther King Jr.
"The people of Atlanta often called upon Congressman Lewis for counsel, guidance, and assistance with getting into good trouble. No matter how busy his schedule, or important his Washington duties were, he answered. We were privileged to be represented by a leader with both a pure heart and an unshakable commitment to human rights." —Keisha Lance Bottoms , Mayor of Atlanta, Georgia