Kids in the Kitchen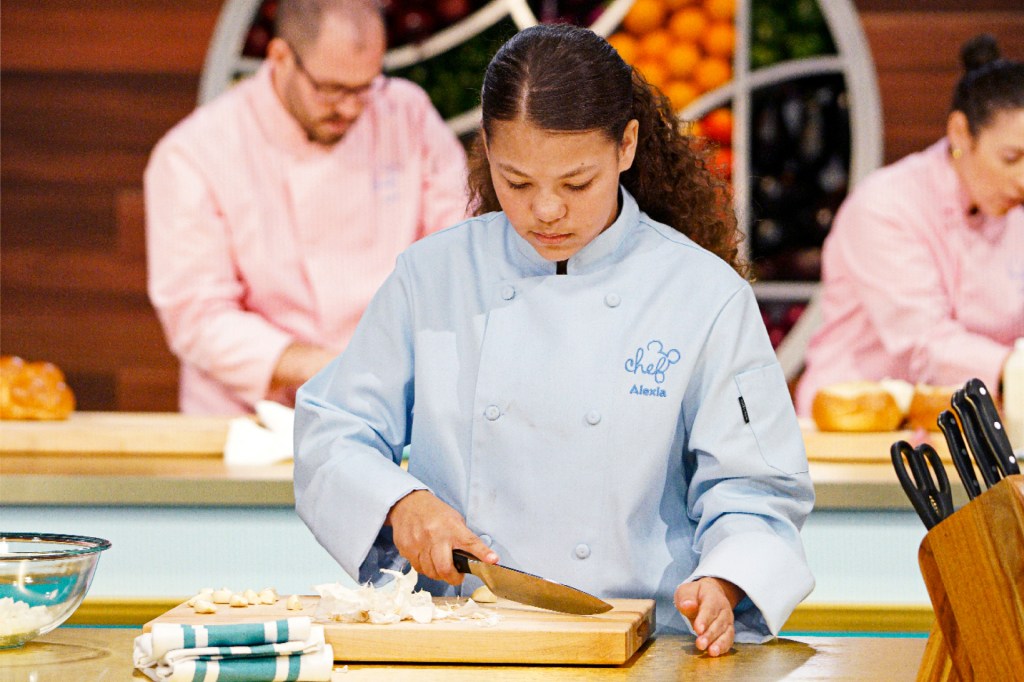 Be Our Chef is a new cooking competition show that takes place at Walt Disney World, in Florida. Watch as five families cook tasty dishes inspired by Disney stories and family traditions. In each episode, contestants' creations are judged by a panel of chefs.
The winning family's signature dish will be added to the menu at Disney World. The Robbins family is one of the families competing on Be Our Chef. Father Fred Robbins told TIME for Kids that he loves watching the family working together to create the most delicious dishes possible.
Daughter Alexia Robbins (pictured, center) has been cooking since she was 6 years old. She says all kids should give cooking a try—there's something for everyone. "It's an art project. You can put a creative spin on it," Alexia says. "But it's also a science."
Be Our Chef is streaming now on Disney+.