Kids Who Care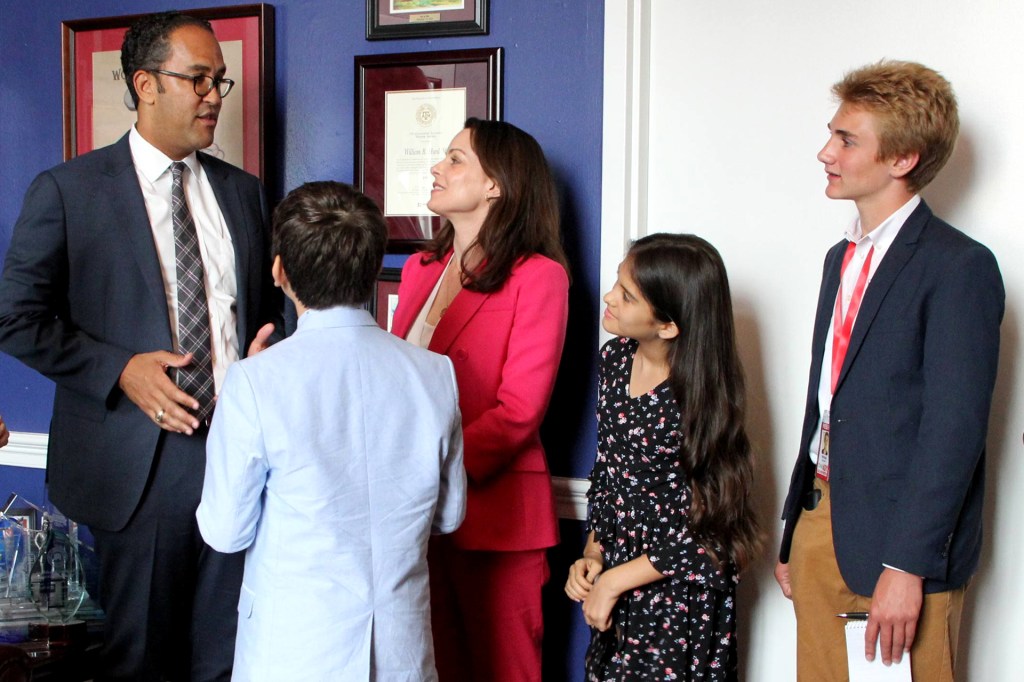 WASHINGTON, D.C. — Huck Paisley, 12, and rising pop star Rita Angel Taylor, 11, are busy kids, to say the least. When they're not attending conferences or filming music videos, they're fighting for what they believe in. Huck and Rita work alongside a charity group called CARE to help end global poverty. CARE stands for Cooperative for Assistance and Relief Everywhere. This is just a fancy way of saying they help people around the world!
Last week, Huck and Rita went to Washington, D.C., to meet with senators and representatives on Capitol Hill, including Senator Marsha Blackburn of Tennessee and Representative Will Hurd of Texas. Why? Huck and Rita want lawmakers to protect aid to foreign countries. They want to make sure that U.S. aid is available for kids in need around the world. On Capitol Hill, they went from office to office with their mothers, sharing their eye-opening experiences in Peru and Guatemala. The two have seen firsthand what CARE is doing overseas.
Rita recounted that when she visited Peru, "some of the girls had to walk five or more hours to school." However, CARE had set up a cabin for these girls to stay in during the week, which makes the distance much shorter.
Huck spoke to members of Congress about a kid who was a shoe shiner. "He couldn't go to school," Huck said. "[Going to school] should be his job."
CARE was founded in 1945. Last year, the group was active in more than 90 countries. It focuses on educating women and girls. Joel Goldman is CARE's executive director of entertainment industry strategy and relations. He was with Huck and Rita in Washington, D.C. Goldman says that when women are empowered, they lift everyone else up with them.