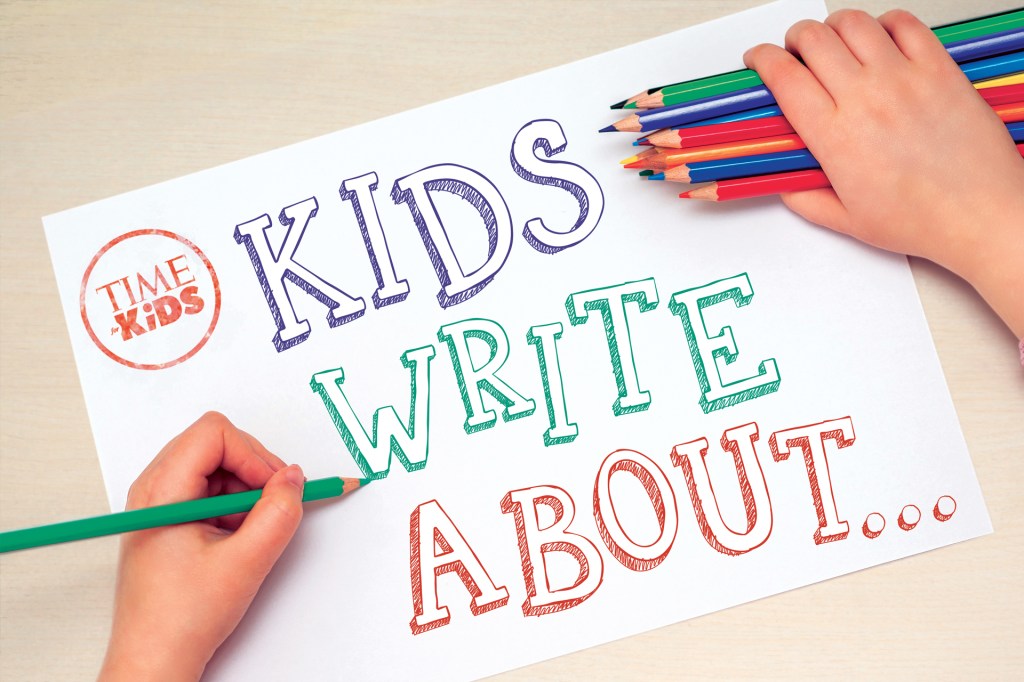 In the second part of our series of pandemic essays from kids, you'll hear from Mira, in Kansas; Isaiah, in North Carolina; and Maria, in Texas. These three kids found themselves feeling difficult emotions, from sadness to anxiety. But they were able to find joy in new activities, time spent with family, and helping others.

Mira McInnes, age 12
Leawood, Kansas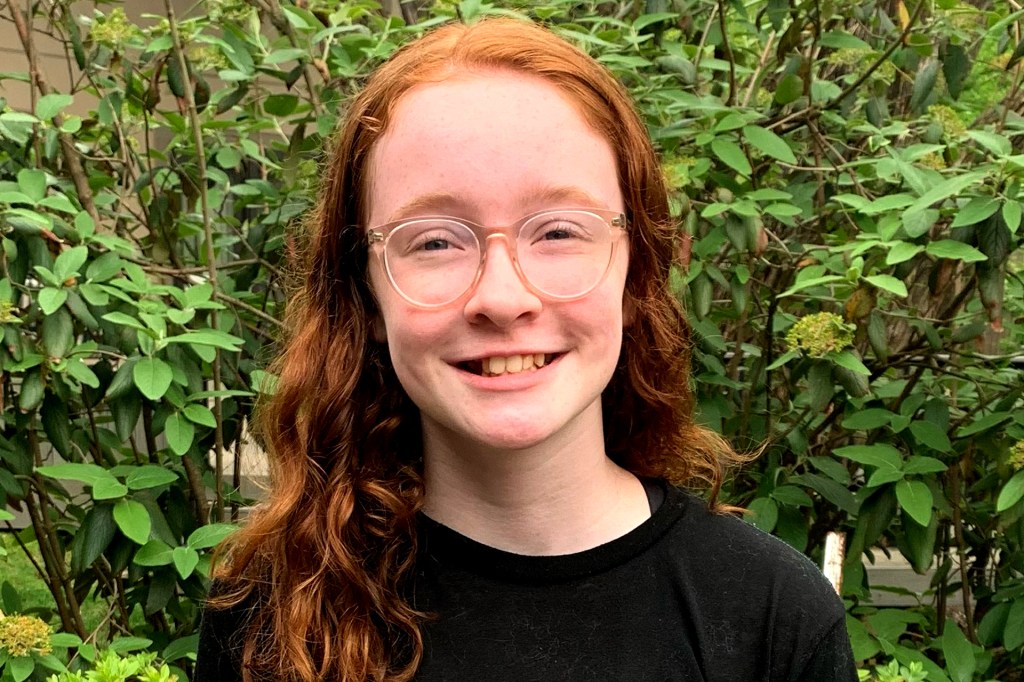 Stephanie McInnes
I struggle with anxiety and depression. Up until March 2020, I was seeing my psychologist in person. COVID changed that almost overnight. Although it was weird, at first, talking to her through a computer screen, I quickly got used to it. I've been able to get the help I need, and I'm grateful for how much she has done for me. In between appointments, though, I needed to find a way to take my mind off things. So I turned to writing.
Over the past year, I've spent several hours, most days, writing short stories, poems, and songs about how I'm feeling and what my hopes for the future are. Staying unfiltered on paper or onscreen has helped me validate my struggles with mental health, and has allowed me to be open and honest with myself in a way I haven't truly been before.

Isaiah Magala Destin, age 10
Charlotte, North Carolina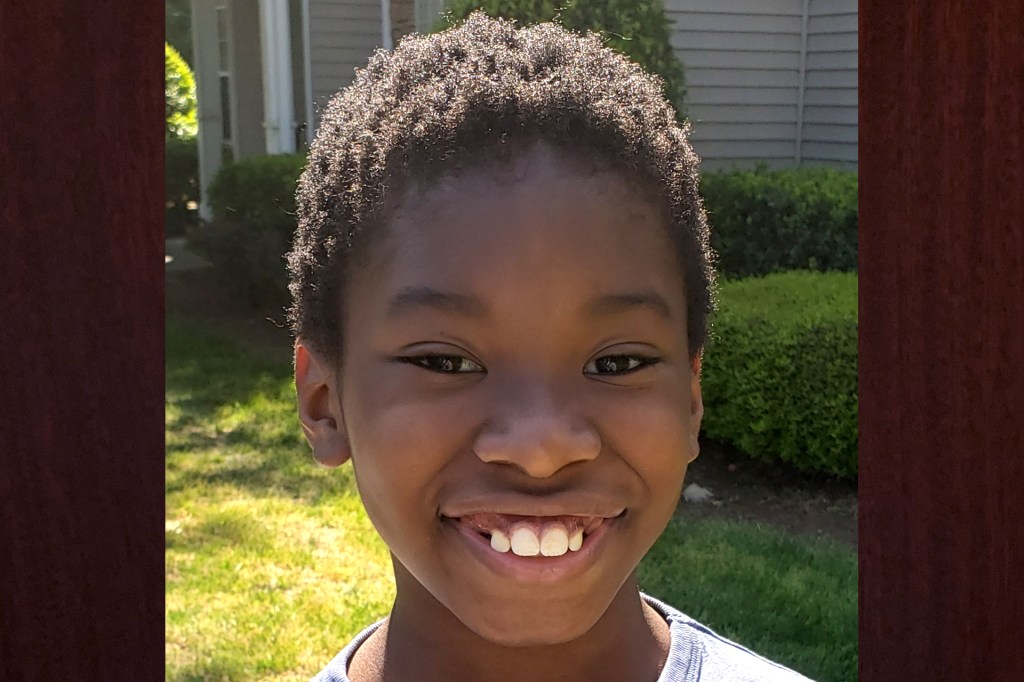 Yven Destin
The COVID pandemic has made me feel a lot of ways—good, sad, weird—but mostly sad. I haven't seen my old friends in person. I can only FaceTime them on my mini tablet. My best friend, Leland, finally came to visit me a few weeks ago, which was great. But he was the only one who did all year.
Things seem to be getting better with the pandemic. At my school, I heard all the teachers got vaccinated! And sometimes you can take your mask off there for 20 minutes while exercising during P.E., which I like.
At home, I spend a lot of time playing with my cute twin siblings in and outside our apartment. I also draw a lot and make videos on my tablet, which makes my life better.
I feel sad that I don't get to meet my family in Uganda and Florida. To tell you the truth, if COVID-19 weren't real, I would not be that careful about getting sick. I wish COVID were so weak that it would become like chickenpox.

Maria Elena Suarez, age 13
Bellaire, Texas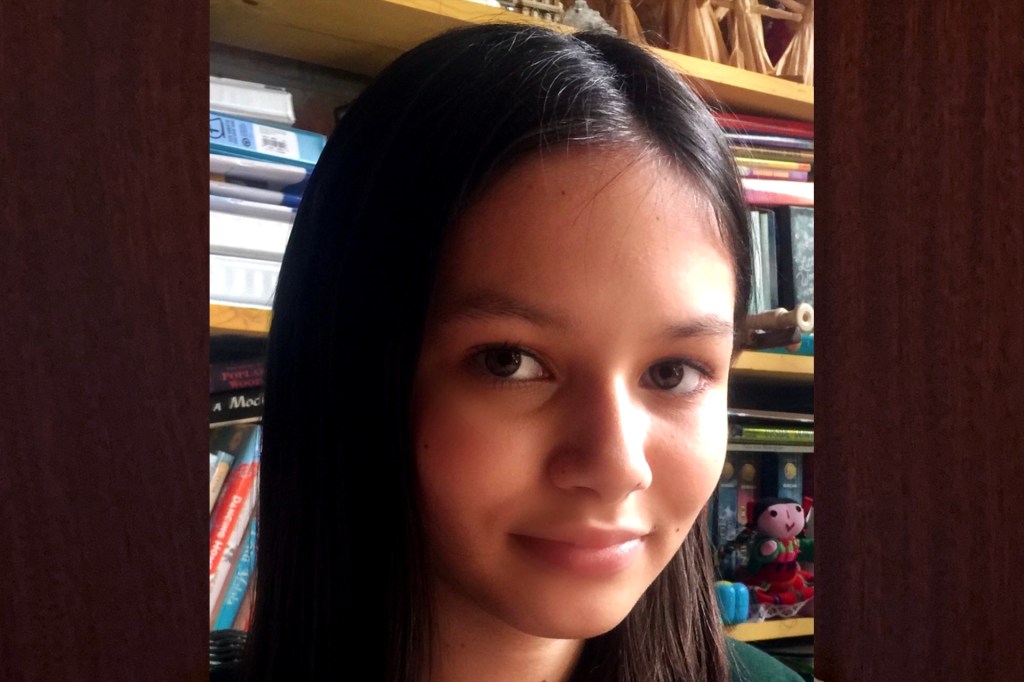 Courtesy Charlotte Aguilar
Becoming an official teenager in the middle of a pandemic was especially hard. I couldn't tell how much of the angst, isolation, and moodiness I was feeling was because of adolescence and how much was due to very real fears for everyone I love, to lockdowns and quarantines, and to bad news from around the world.
How could I feel sorry for myself when the entire world was experiencing what I was? Every day, there were new challenges. First, school was canceled. Then it was virtual. No sixth-grade graduation. No goodbyes to my teachers or gift-giving. No signing our yearbooks. No vacation trips. No socializing with my friends. At all. Just faces on my iPad screen.
There was so much to be grateful for, though. The time I got to spend with my family. How creative we were about birthdays and holidays—most of them socially distanced and masked, in parks. I learned to sew masks. I made them for my family and myself and donated many to the seniors' program in my city. That got me outside my own skin, helping someone else.
Two days after the government approved the vaccine for my age group, I rolled up my sleeve and got my first shot. It's surreal that I've lived world history that I can tell my children and grandchildren about.