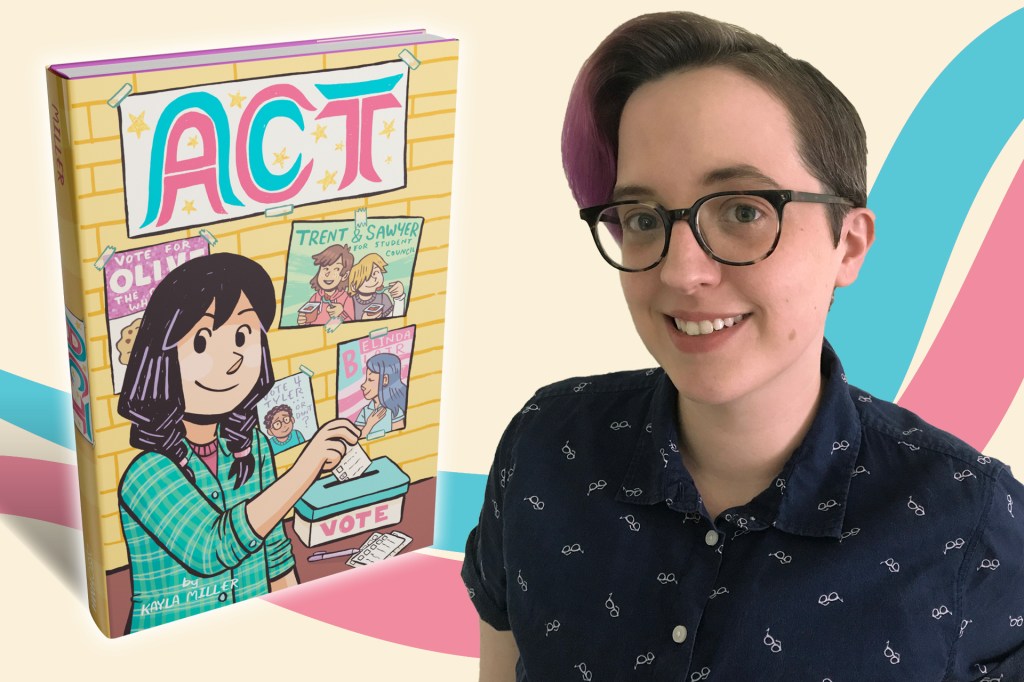 Author Kayla Miller talks with TFK Kid Reporter Jeremy Liew about voting, activism, and Miller's graphic novel Act.
1. Tell me about the book.
Act is a graphic novel about a sixth grader named Olive who finds out that one of her friends missed the class trip because of an unfair circumstance. Olive does her best to fix the situation for kids in the future. She learns about different ways she can take action to make a change at her school, such as protesting, fundraising, and running for student council. Act also touches on friendship issues, like handling disagreements and how relationships change over time.
2. What's your process for creating a graphic novel?
I write first. I usually start with an outline that goes over the basics of the story. Then I expand upon that and write a script like you would have for a movie or a play. Then I start doing the artwork.
3. There's voting in Act. What do you want readers to learn about voting?
Voting can help people participate, not only in government but also in a community. But voting is just one way to use your voice. There are other ways to make a change in your community.
4. How can a graphic novel help students understand activism?
Like all books, graphic novels are a good way to relate to other people. But graphic novels, in particular, can appeal to people who might not be interested in reading nonfiction.
5. One of the characters in Act says, "If you see something unfair and think you can help, all that matters is that you act on it. That you do something." How can kids muster the power to act?
It's important to lean on the people around you and draw courage from the brave things you see them doing. If you feel you have the ability to be strong for someone else and be vocal for someone else, you should try to do that.
This interview has been edited for length and clarity.