Lin-Manuel Miranda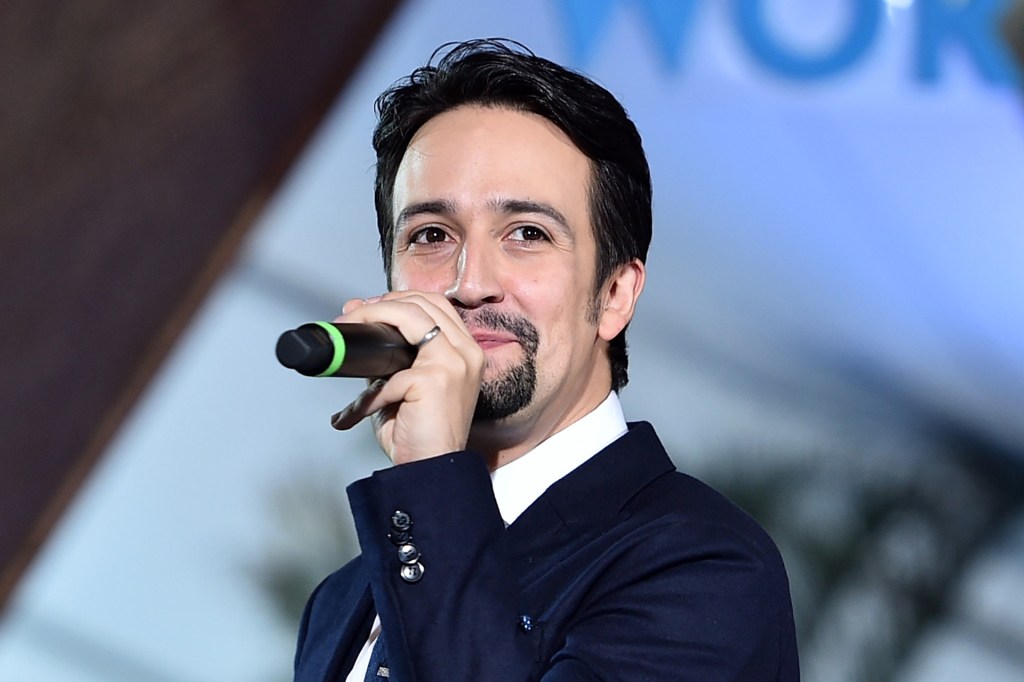 Lin-Manuel Miranda is a writer, singer, composer, songwriter, rapper and actor, best known for creating and starring in the Broadway musicals In the Heights and Hamilton.
Lin-Manuel Miranda was born on January 16, 1980, in New York City. He was raised in Washington Heights, a neighborhood in Manhattan where many Hispanic people live. His parents were born in Puerto Rico. They often returned to the island with Lin-Manuel during the summer months. Miranda says that when he was growing up, his home was always filled with music.
Miranda attended Hunter College Elementary School and Hunter College High School. He performed in many of his school plays and musicals. He spoke English at school and Spanish at home with his family. Through his high school drama program, Miranda was able to meet Broadway legend Stephen Sondheim. Sondheim become a mentor to him.
Miranda went on to study theater and film at Wesleyan University, in Connecticut. He began writing his first musical during his sophomore year. It was called In The Heights. The show was inspired by Miranda's early years in Washington Heights. He graduated in 2002 and worked part-time jobs but continued writing.
Rising to New Heights
In his mid-20s, Miranda continued working on In the Heights. The show made its Broadway debut in 2008. It was nominated
nominate
PEOPLEIMAGES/GETTY IMAGES to propose for an honor or office (verb) The school nominated Sally to be student body president. for 13 Tony Awards and won four, including Best Musical and Best Original Score. The show was also nominated for the 2009 Pulitzer Prize for Drama. Miranda was the show's creator, composer, and star.
Also in 2008, Miranda read the biography Alexander Hamilton, by Ron Chernow. Miranda was inspired to rewrite Hamilton's story as a hip-hop musical. "This is a kid [Hamilton] who grew up with nothing in the West Indies and got a scholarship for his poetry. I thought that was an unbelievably hip-hop thing to do," he told TFK.
BRUCE GILKAS—FILMMAGIC/GETTY IMAGES
Enter Hamilton
In 2009, the White House held its first-ever evening of poetry, music and the spoken word, and Miranda was invited to perform. He thought it was the perfect time to try out one of his songs from The Hamilton Mixtape, which he would later rename Hamilton. The crowd laughed at Miranda's lyrics, but by the end of the song, they were giving him a standing ovation
ovation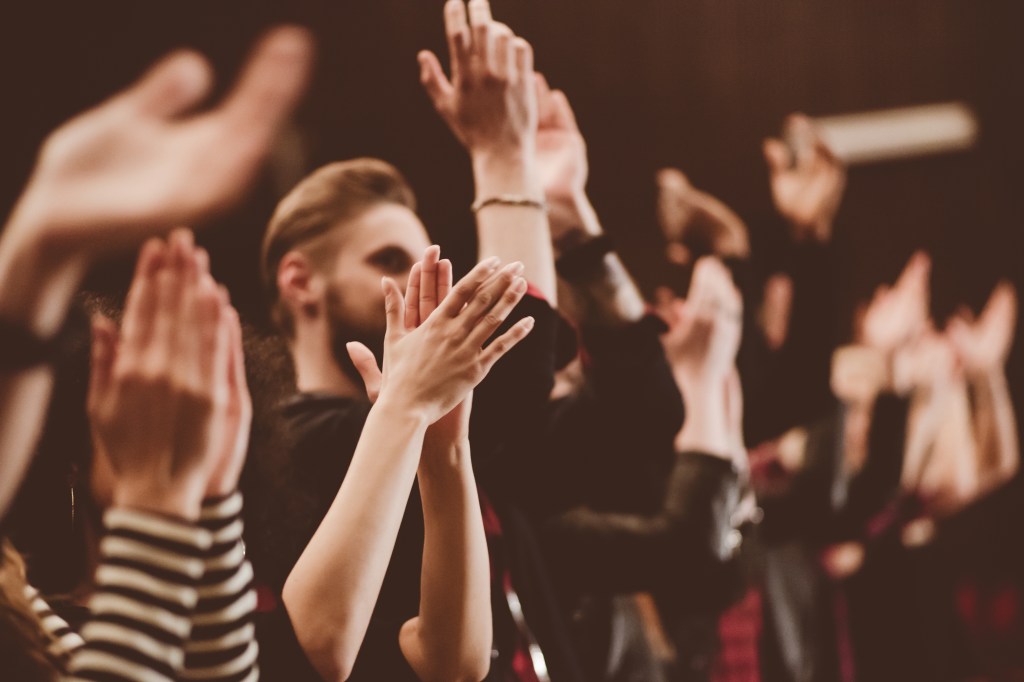 IZUSEK/GETTY IMAGES an expression of enthusiasm, as in a round of applause (noun) The audience loved the performance and gave the actors a standing ovation. .
Hamilton opened off-Broadway in 2015 at the Public Theater, in New York City. The sold-out show picked up more than 20 awards. It opened on Broadway in August 2015 and quickly became the hottest ticket in town. Miranda made it a point to focus on diversity
diversity
MOMO PRODUCTIONS/GETTY IMAGES the inclusion of different types of people (noun) The company values ethnic and cultural diversity among its employees. . The show not only uses different musical genres but casts a diverse group of actors to depict
depict
DANITA DELIMONT/GETTY IMAGES to describe or portray someone or something (verb) In the film, he was depicted as a hero. white historical figures.
In 2016, Hamilton was awarded the prestigious Pulitzer Prize for Drama. It received a record 16 Tony Award nominations and took home 11 trophies. "What I hope is the positive legacy
legacy
AP something left by a predecessor for those to come (noun) The civil rights movement has left a legacy of courage. of this show is that you have a cast full of incredible actors of color—there's no movie stars in it—and it's doing well," he told TIME.
Giving Back, Moving Forward
Miranda has worked hard to help the less fortunate. In 2016, he teamed up with the Charity Network and asked people to donate $10 or more for a chance to win tickets to see his last performance in Hamilton. The effort raised $2 million, most of which was donated to the Hispanic Federation, a nonprofit organization that helps Hispanic children, youth, and families nationwide.
Although Miranda says he does not have an interest in politics, he has gotten involved in political issues. On March 15, 2016, Miranda asked Congress to help solve Puerto Rico's financial crisis. The U.S. territory faced a $72 billion debt for its 3.5 million residents. Families were forced to leave the island. Miranda uses social media to spread awareness
awareness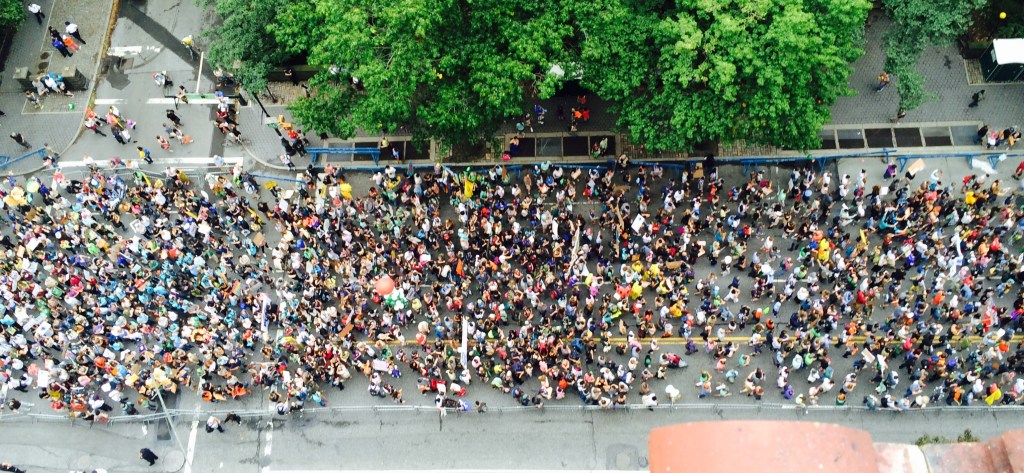 YOUNG SAM GREEN—EYEEM/GETTY IMAGES knowledge or understanding of a subject, issue, or situation (noun) The protesters tried to raise awareness of the dangers of smoking. about the struggles of Puerto Rico's citizens.
After stepping off the Hamilton stage in 2016, Miranda composed the music for Disney's animated movie Moana. He was nominated for his first Academy Award for the song "How Far I'll Go." Following Hamilton and Moana, Miranda was cast as Jack, the lamplighter, in the movie Mary Poppins Returns (2018).
Miranda's advice for kids who want to get involved in performing arts is to work on your weakest skill. "If you're a good singer, go take dance lessons. If you're a good dancer, take singing lesson," he says. "This way, when you go for an audition, they say "This person can do everything."