Making the Cut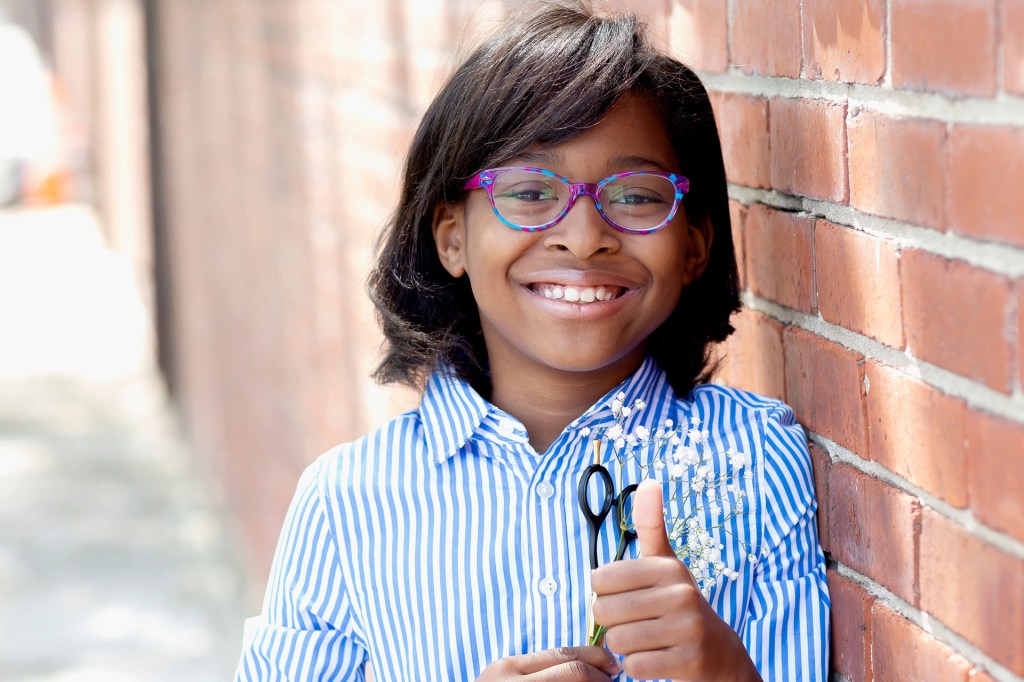 Neijae Graham-Henries is one of the world's youngest barbers. At just 7 years old, she completed training last fall at the Junior Barber Academy, in Philadelphia, Pennsylvania. Now Neijae is 8 and cuts hair free of charge at charity events.
Neijae says she didn't think much about hair or styling before she heard of the academy. "I would braid my own hair and my doll's hair," she told TIME for Kids, "but I wasn't really interested in barbering. I thought only boys could do it."
Her mom, Jamie Graham, says she tried to get Neijae's older brother to take the barbering course. When he didn't want to go, Neijae decided to give it a try.
Neijae was the youngest student in her class. She was also the only girl. "I was never intimidated," she says.
During the six-week course, Neijae asked her instructor a lot of questions. "If she needed him to say it in a way that she could understand, she did not hesitate to ask," Graham says. "She's not afraid to use her voice. She's not afraid to stand up, to ask questions." Neijae says she's usually very talkative, but barbering taught her how to focus.
What was the most important thing Neijae learned from the course? "Safety first," she says. "That's always the first thing. Cleaning our tools, that's the second most important thing. I have to protect myself and the client."
New Opportunities
After Neijae finished the course, a video of her went viral. Since then, she has had the opportunity to meet professional barbers and celebrities. She traveled to Nashville, Tennessee, to appear on the TV show Pickler & Ben. "I also cut Oprah's dad's hair," Neijae says. (Vernon Winfrey has worked as a barber in the Nashville, Tennessee, area for decades.) But the best part of the trip for Neijae? "The hotel. It was very beautiful."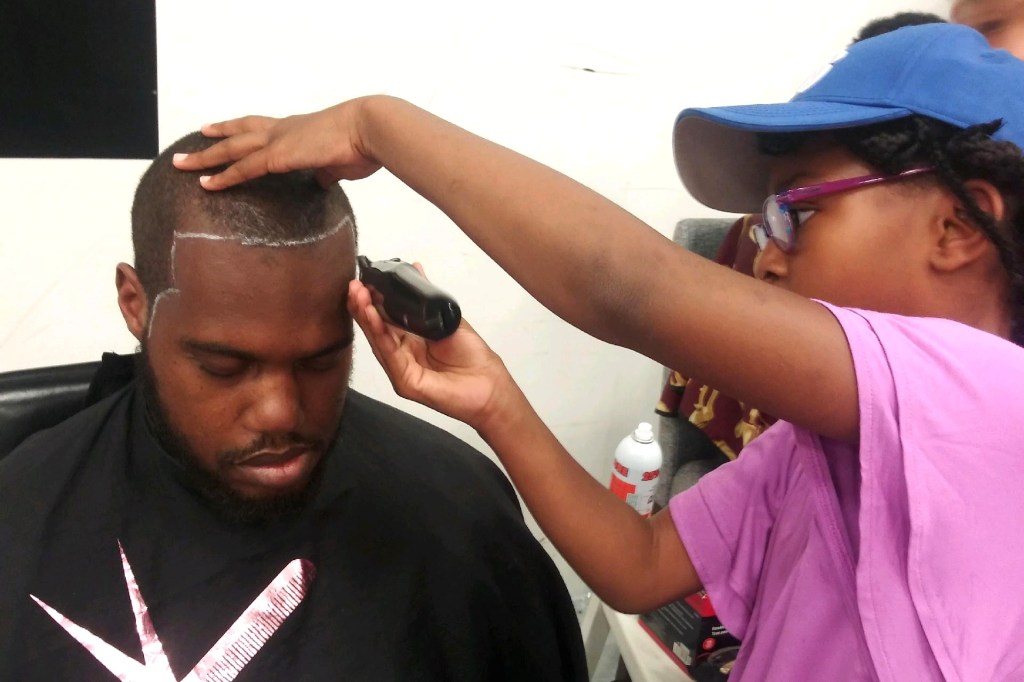 COURTESY JAMIE GRAHAM
Neijae also gives back to the community. Her barbering instructor, P. Michael Boone, works with a group called Barbers Who Care. He's invited Neijae to attend events with him. She has given free cuts to members of the homeless community, and she has given back-to-school cuts to kids her age.
Due to barbering regulations, Neijae can't charge money for cutting hair or work without a licensed barber present until she's 16. Until then, she plans to continue giving free cuts for charity. Her mom is proud. "It's a blessing," Graham says.