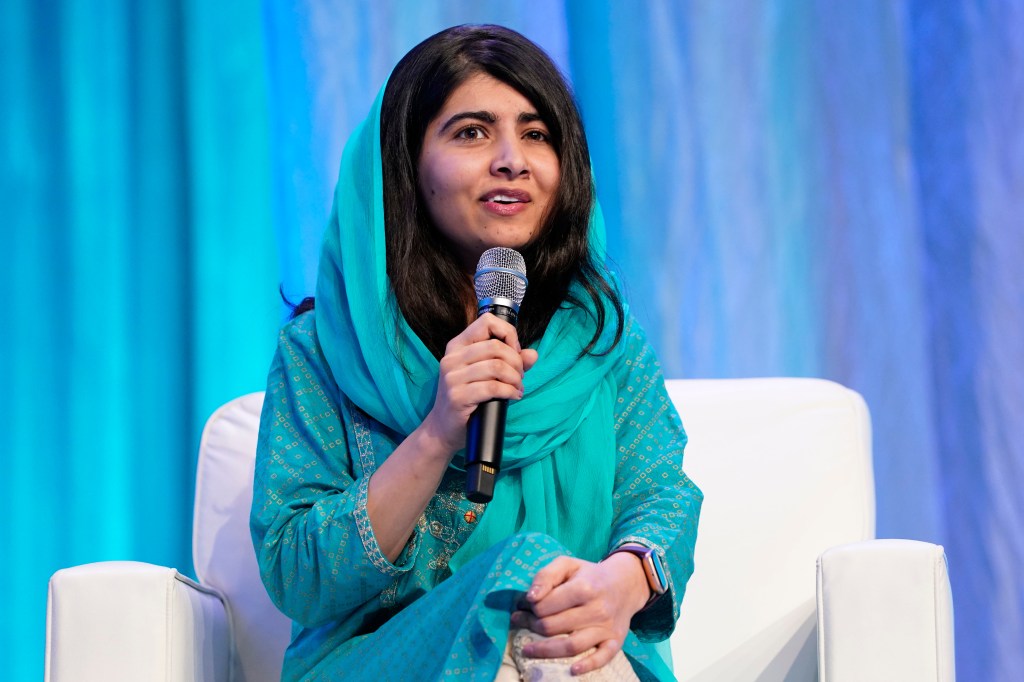 When Malala Yousafzai was 11 years old, she spoke out against the Taliban, an extremist group that does not believe in a girl's right to education. Last week, at 22 years old, she graduated from Oxford University, in England.
Yousafzai posted photos of her celebration on Twitter. One shows her with her family. The other was taken after her "trashing." Trashing is an Oxford tradition during which students are covered in confetti, food, and foam right after completing their final exams.
"Hard to express my joy and gratitude right now as I completed my Philosophy, Politics and Economics degree at Oxford," she wrote. "I don't know what's ahead. For now, it will be Netflix, reading and sleep."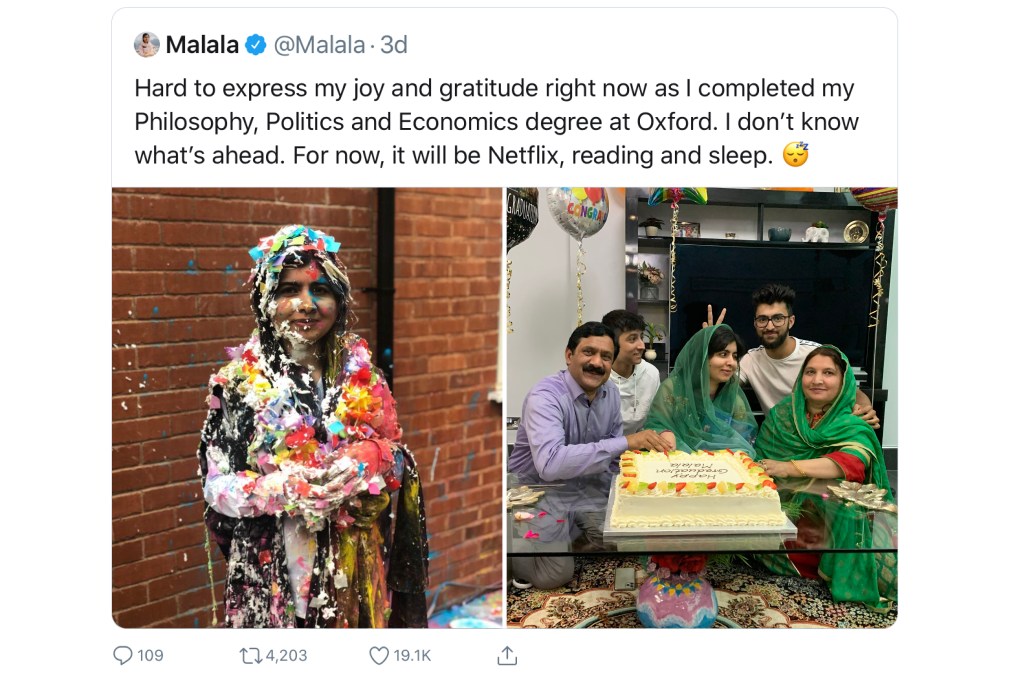 Congratulatory messages poured in from around the world. One was from NASA astronaut Anne McClain. "Congratulations on your graduation," McClain tweeted. "For so many, higher education is the start of great things. For you, great things preceded it and I can only imagine the even greater ones to follow."
Who is Malala?
Malala Yousafzai was born in Pakistan on July 12, 1997. When she was young, Taliban fighters took over her hometown. They said girls should not be allowed to go to school. Yousafzai was outspoken in her belief that girls have the right to an education. The Taliban tried to silence her.
In 2012, armed men shot Yousafzai on her way home from school. She was flown to England for medical treatment. She healed, and she stayed in England to continue her education.
Yousafzai was awarded the Nobel Peace Prize in 2014, when she was 17. This makes her the youngest Nobel winner in history. TIME for Kids readers also voted for Yousafzai as the top newsmaker of 2014.
Yousafzai started attending Oxford in 2017. She joined the cricket club, a debating society called the Oxford Union, and the Oxford Pakistan Society.
She has written books for both children and adults. She also raises money through the Malala Fund. This is a nonprofit group that fights for girls' education.