Jacqueline Means, 16, is known as the STEM Queen. She is the founder of the Wilmington Urban STEM Initiative, in Wilmington, Delaware. The organization promotes STEM to underprivileged girls in Wilmington. Means spoke with TFK Kid Reporter Tiana Sirmans, also of Delaware.
You're known as the STEM Queen. How did you get that title?
I am the self-proclaimed STEM Queen. I've always loved science, technology, engineering, and mathematics. I think it's so fascinating that STEM can be involved in every aspect of our lives. Our phones: technology. Our cars: engineering. I call myself the STEM Queen because I think it's queenly to do good for others.
Can you tell me about your organization, the Wilmington Urban STEM Initiative?
The Wilmington Urban STEM Initiative is an organization I founded almost four years ago because I wanted to get girls involved with STEM. Too often, girls aren't shown STEM in a fun way. I bring exciting experiments to my events. The girls get to be hands-on with them, because I think learning comes from doing it yourself. All my events are totally free. I invite between 50 and 75 girls to come to a full day of fun STEM education.
What's your favorite thing about teaching STEM?
I like seeing the girls' mind-sets change. At my second or third event, I saw some of the girls walking in. I could see on their faces that they were like, "STEM? I don't even know what that is." And when I told them what it was, they were like, "Well, we don't like any of that." Then I remember going through the experiments, and the girls had these big smiles on their faces. Their eyes were sparkly and their faces were just lit up. At the end of the event, they came up to me and said, "Thanks for doing this. This was actually really fun."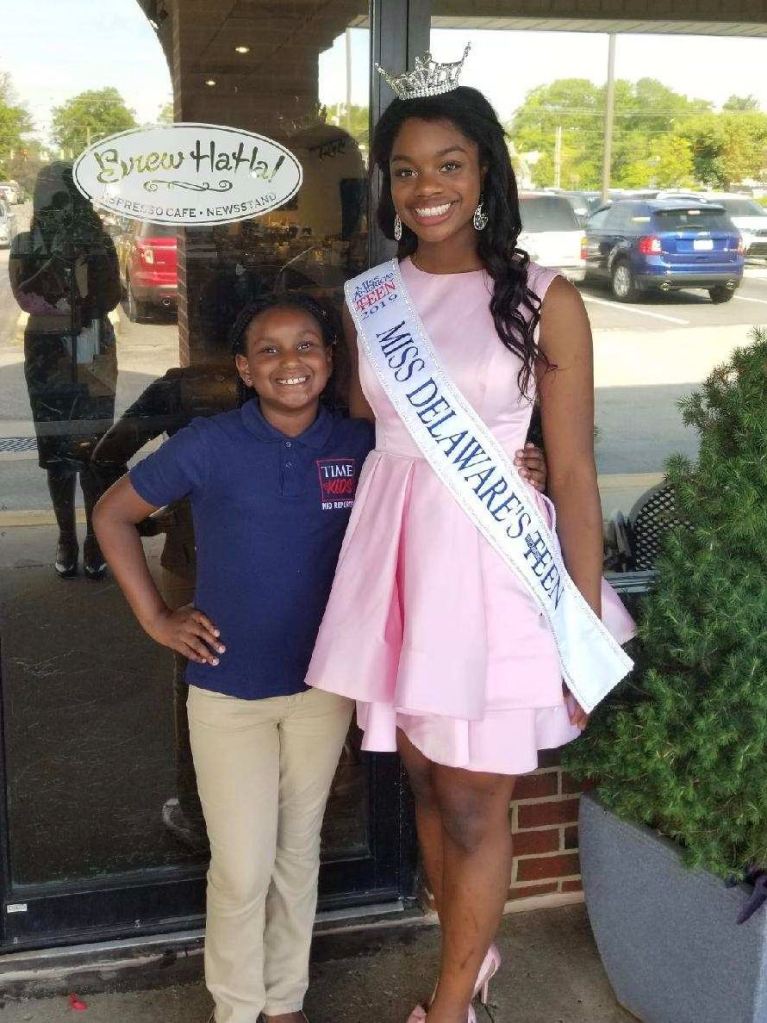 JOAN MEANS
With a background in STEM, what are some jobs kids can get into?
There are many jobs outside of traditional science, technology, engineering, and mathematics. For example, there are people who work at cosmetics companies who make lipsticks and powders and all kinds of makeup products. That's science. If you are passionate about making people look good and feel good with makeup, that's part of the STEM field too.
When you're not in school or teaching STEM, what do you like to do for fun?
I like to play video games. I'm also learning how to code. I have a little app that I'm learning a lot from. It's teaching me how to code and read JavaScript. It's really cool.
What's your goal for the Wilmington Urban STEM Initiative?
I want my impact to be more than just in Wilmington. My goal is for it to be the entire world. I think once I try to have an impact in as many ways as I can in Delaware, I want to branch out and have a positive impact and influence on as many young girls as possible.