Meet the Crew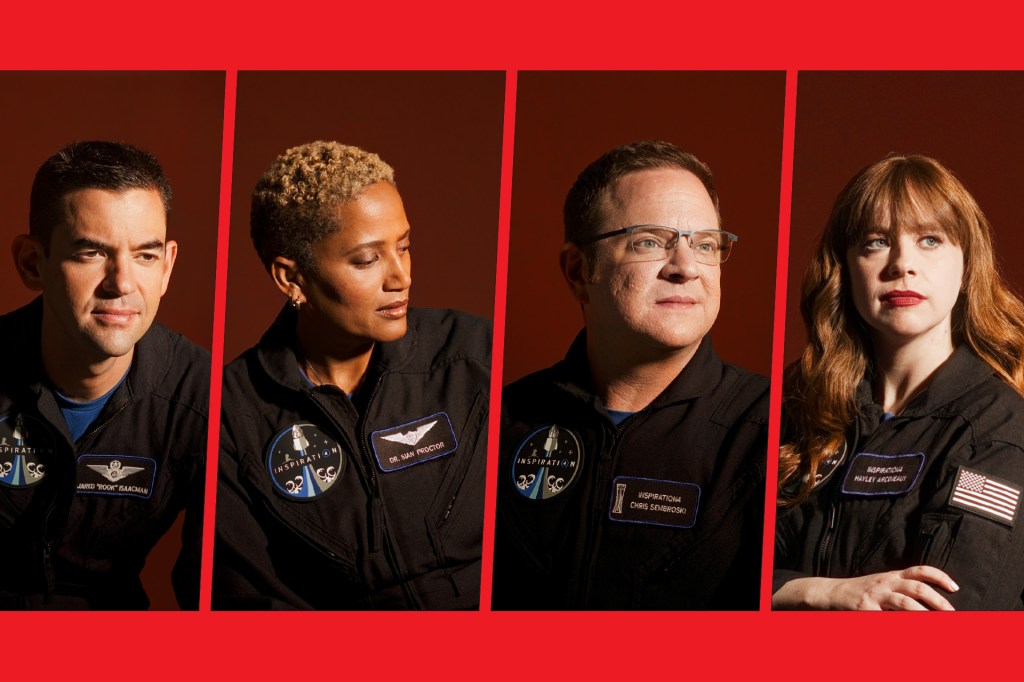 Three people will work alongside Jared Isaacman on the Inspiration4 mission. Find out below how they were chosen to make the journey and what they hope to achieve.
Sian Proctor
Sian Proctor, 51, is a geosciences professor at South Mountain Community College, in Phoenix, Arizona. She was born in Guam. Her father was an engineer. He worked at the NASA tracking station in Guam during the Apollo 11 mission. That resulted in the first moon landing, in 1969. Growing up, Proctor admired an autographed note that Apollo 11's commander, Neil Armstrong, wrote to her dad: "To Ed—Thanks for the help."
Proctor is the mission pilot on Inspiration4. She steps in when Isaacman is not at the controls. She hopes to teach a science lesson from space. This will promote the mission and the larger goal of sending more civilians to space. And to thank her father, who died in 1989, Proctor will take the note from Armstrong with her on the trip.
Chris Sembroski
Chris Sembroski, 41, lives in Everett, Washington, and works for the aerospace company Lockheed Martin. He has been a counselor at Space Camp, in Florida, where kids learned about being an astronaut. He also served in the United States Air Force.
On Inspiration4, Sembroski is the payload specialist, overseeing cargo and repairs. He's the father of two girls, ages 9 and 3. He took his place on board after making a donation to St. Jude Children's Research Hospital and entering the mission lottery. Following the call from Isaacman, he said to his wife, "I think we're gonna go ride a rocket."
Hayley Arceneaux
When Hayley Arceneaux was 10, she learned she had bone cancer in her left leg. After treatment at St. Jude, she emerged with an artificial knee and a prosthetic
prosthetic
FILIPPO ROMEO/EYEEM—GETTY IMAGES having to do with an artificial body part (adjective) Because he had a prosthetic leg, he was still able to compete. bone in place of her femur femur the leg bone that goes from the hip to the knee (noun) A doctor tended to Max's broken femur. . Now, at 29, she's a physician assistant at the hospital.
Arceneaux is the first person with a prosthesis to fly to space. She worries about the effect space travel will have on the artificial bone. But if all goes well, she could change the standards used to judge astronauts. "A girl at the hospital told me that she can't run or jump," Arceneaux says. "I told her, 'I can't run or jump either. But that's not stopping me from going to space.'"