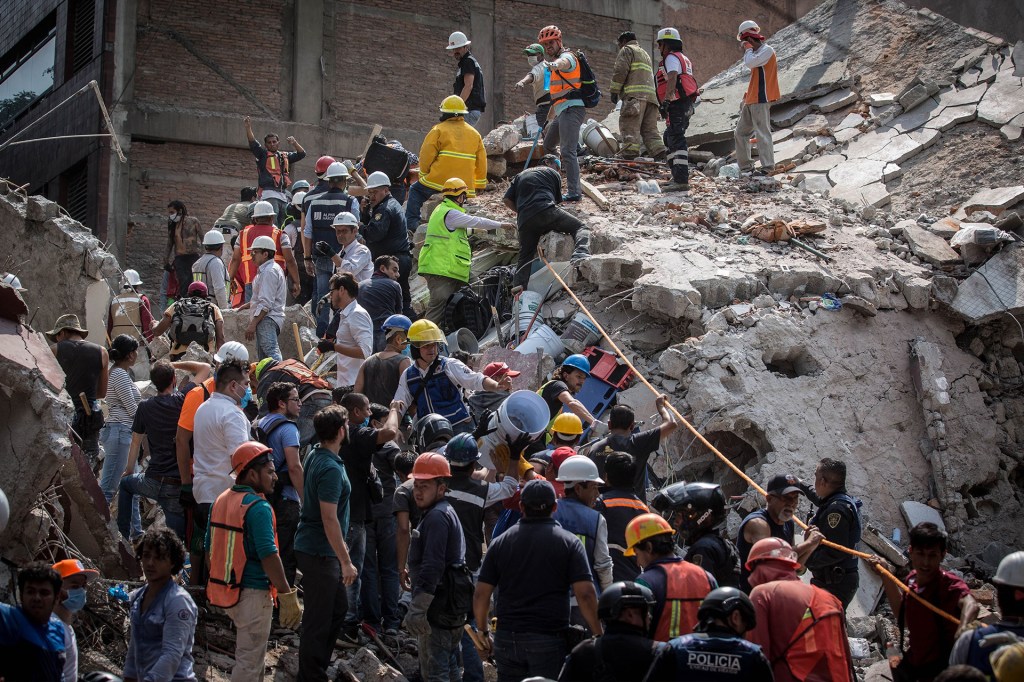 Sections of Mexico City and nearby areas were left in ruins after a magnitude-7.1 earthquake struck Mexico on September 19. Buildings collapsed, homes were destroyed, and thousands of people were injured. Immediately after the quake, 40% of Mexico City, the country's capital, was without power. At press time, at least 230 people were reported dead.
According to the U.S. Geological Survey, the epicenter of the earthquake was near Raboso, in the state of Puebla, about 76 miles southeast of Mexico City. Effects were felt in surrounding states. In Morelos, dozens of people were killed, numerous buildings were destroyed, and 60% of the state was without power. The states of Guerrero and Oaxaca also reported deaths and damage.
People across Mexico City rushed to help pull the injured from rubble
rubble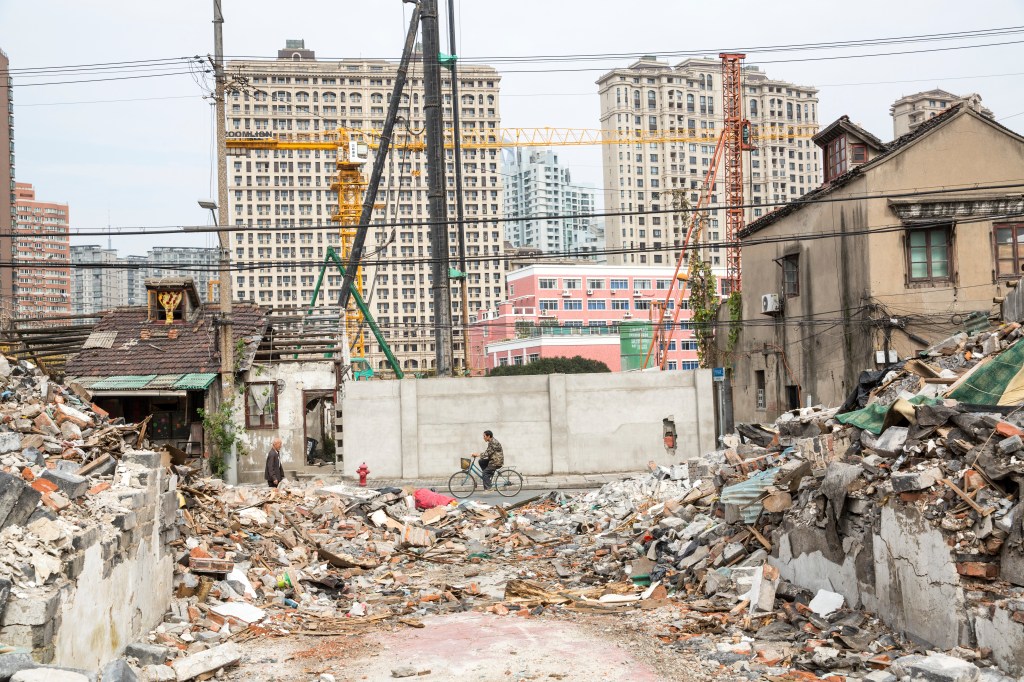 PAUL SOUDERS—GETTY IMAGES broken parts of building materials, usually resulting from the collapse of a structure (noun) When the building was torn down, the area was piled with rubble. and get supplies to those in need. Some formed human chains to move rubble, while others raced shopping carts full of bottled water to search and rescue teams. Doctors, dentists, and lawyers worked side by side with construction workers and street sweepers to clear debris. Members of motorcycle clubs helped create openings for emergency vehicles in crowded streets.
"When we saw this, we came to help," Carlos Mendoza said. The 30-year-old was part of a team that pulled two people out of a collapsed apartment building.
Another volunteer, Cristina Lopez, added, "I think it's human nature that drives everyone to come and help others."
The quake hit before Mexico had recovered from an earlier quake. A magnitude-8.1 earthquake struck off the country's southern coast on September 7. It was the strongest earthquake to hit Mexico in more than a century. It killed 96 and caused heavy damage. One of the worst-hit areas was Juchitán, about 329 miles south of Mexico City.
According to the U.S. Geological Survey, the September 7 and September 19 quakes were unrelated. Seismologist Paul Earle said most aftershocks occur within 60 miles of the original earthquake, but the epicenters of these two earthquakes were 400 miles apart.
The September 19 quake struck Mexico on the 32nd anniversary of one of the country's worst earthquakes. In 1985, a magnitude-8.0 quake struck western Mexico, killing at least 10,000 people in Mexico City and nearby areas.
Residents across Mexico commemorated the anniversary of that disaster with earthquake drills hours before another quake sent them into the streets.
"I told [my students] that it was not a game, that we should be prepared," said Adelina Anzures. She is the director of the Instituto Morelos secondary school, in Morelos. The school partly collapsed in the quake, but students and teachers quickly evacuated and no one was hurt. Anzures credits the drill earlier in the day with saving lives.
In Mexico City, some volunteers said they thought about the 1985 earthquake as they helped their neighbors.