Game Changer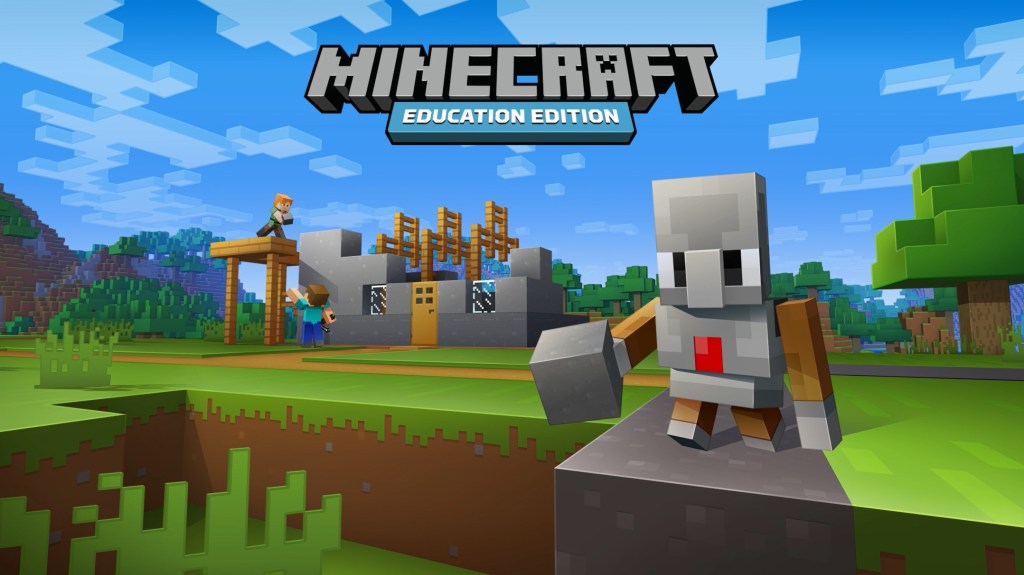 In Chris Aviles's fifth-grade Innovation Lab, at Knollwood School, in Fair Haven, New Jersey, students have three options. They can create and edit videos, work on a podcast, or play a video game. Most kids choose the game. It's Minecraft: Education Edition (E.E.).
"[The game] teaches us to create and solve new challenges and work with our imagination," R.J. McCormack, 12, told TFK. R.J. is one of Aviles's former students. Minecraft, he says, "lets students have fun while learning."
Sweet Success
Launched in Sweden in 2009, Minecraft allows players to build 3D worlds out of virtual
virtual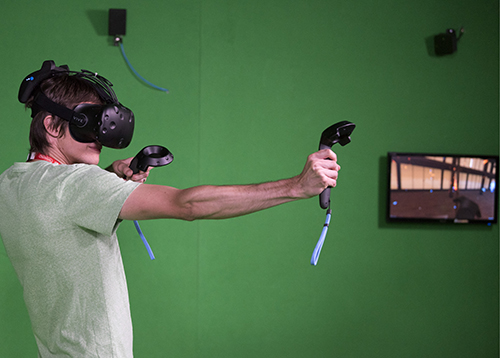 NURPHOTO/GETTY IMAGES simulated (adjective) She enjoyed playing the virtual role-playing game with her online friends. blocks. By February 2017, it had sold more than 122 million copies, making it one of the best-selling computer games of all time.
Joel Levin, a second-grade teacher in New York City, created MinecraftEdu in 2011. The modified
modified
TIM DEFRISCO/GETTY IMAGES changed or altered (adjective) Only modified trucks may participate in Monster Truck Rallies. version of Minecraft was intended to be used in schools. It was soon being played in more than 7,000 classrooms in more than 40 countries.
Microsoft noticed. They bought the game from Levin and changed its name to Minecraft: E.E. It rolled out in 2016.
Playing Along
Teachers like Minecraft because it lets students build digital
digital
GETTY IMAGES involving or relating to the use of computer technology (adjective) For one week, I lived without my phone or any other connection to the digital world. worlds to show their understanding of history, social studies, science, and other subjects.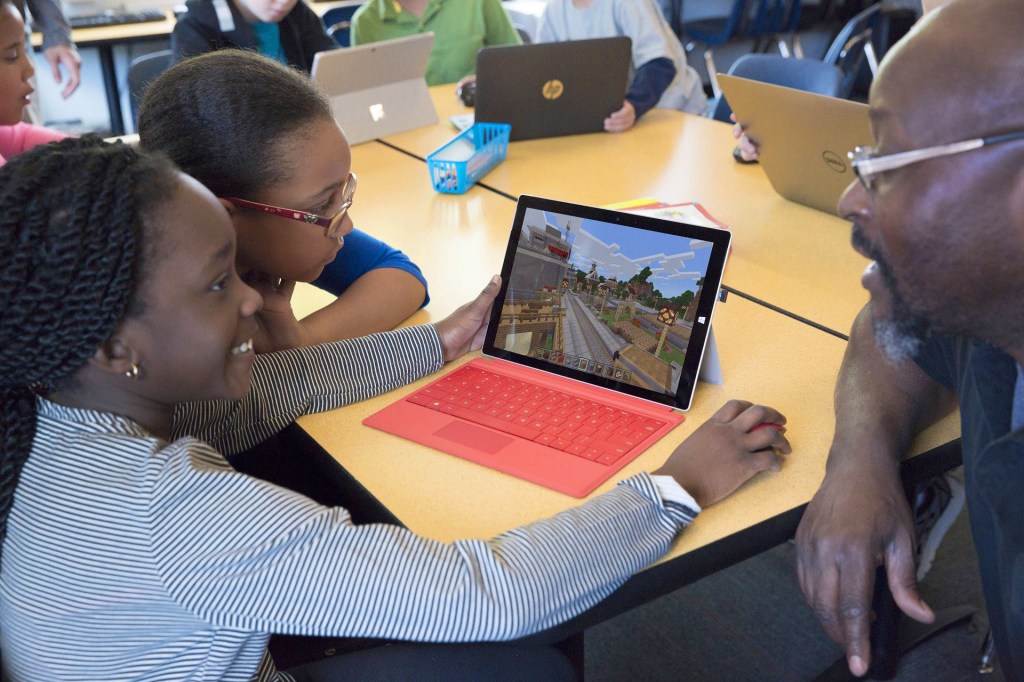 MINECRAFT EDUCATION
At Knollwood, Aviles challenged students to build Jamestown, the first permanent English settlement in America. Some students used animated monsters to symbolize
symbolize
SHTRUNTS/GETTY IMAGES to represent with an image, a color, or an idea (verb) Married people often wear a wedding ring to symbolize their love and commitment. hardships faced by the settlers.
Kids can send Aviles a screenshot of their world for him to grade it. "Sometimes, kids will submit their world," Aviles says. "But my favorite way to [grade] is to log in, go into their world, play along, and help them build so I can see how they interact
interact
THE WASHINGTON POST/GETTY IMAGES to act upon one another (verb) While the other children interacted and played together, Ben ignored them. ."
To help parents understand why kids are playing Minecraft at school, Aviles holds open-classroom nights. "Once I've explained how it's used, they're on board," he says.
Parents have good reason to get behind game-based learning, says Greg Toppo. He is the author of The Game Believes in You: How Digital Play Can Make Our Kids Smarter. He says Minecraft and other games offer kids "a chance to learn at their own pace, take risks, and cultivate
cultivate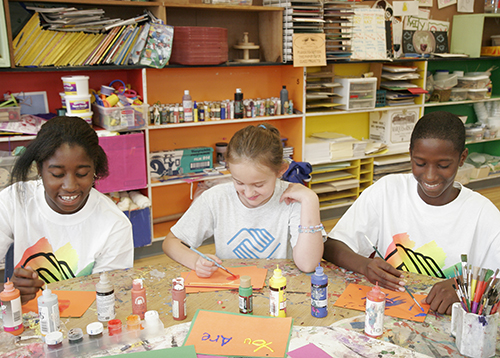 JEFF GREENBERG/GETTY IMAGES to grow or develop (verb) He is cultivating his artistic abilities by taking painting classes. deeper understanding."
Neal Manegold, of Microsoft Education, says Minecraft can also help the classroom become a community. "I see students working together, debating, and discussing as they play," he says. "The feedback I hear from teachers is that it's challenging to get students off of it."