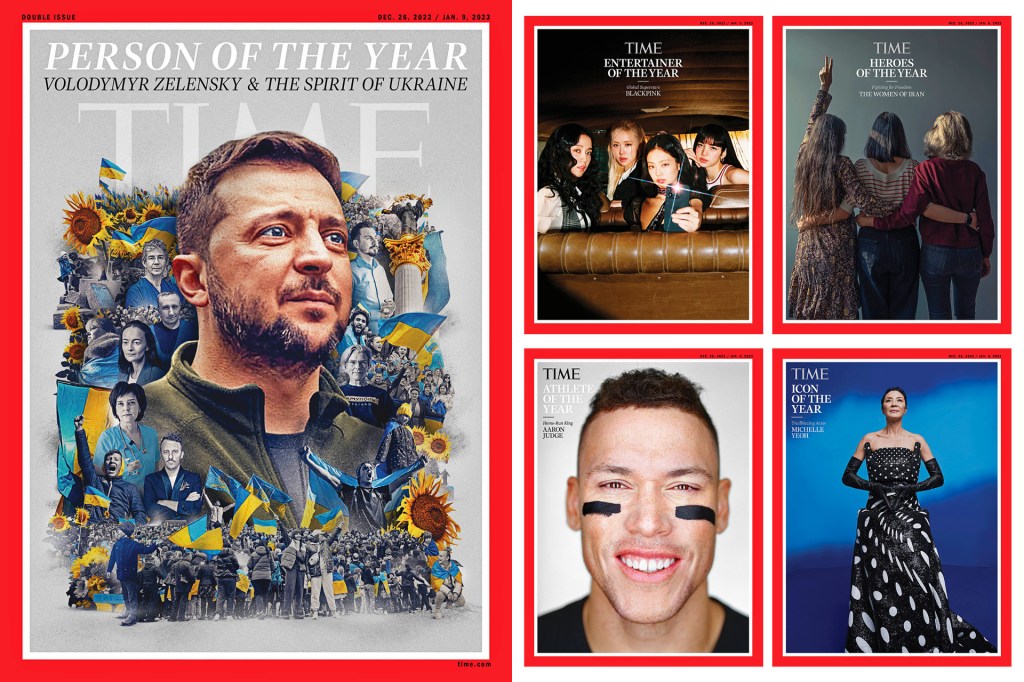 Volodymyr Zelensky, the president of Ukraine, has been named TIME magazine's 2022 Person of the Year. The announcement was made on December 7.
"Person of the Year has always been an occasion to step back and think about the year through the lens of the people who helped shape it," says TIME's editor in chief, Edward Felsenthal. Zelensky "persuaded the West that freedom was at stake not just in Ukraine but across the world."
When the Russian invasion of Ukraine began, in February, it was predicted that the nation would be taken over in a matter of days. Zelensky didn't flee. In spite of the danger, he stayed to lead his country. Almost a year later, he and the Ukrainian people are still fighting to protect their independence. Along with recognizing his courage, TIME honored the spirit of Ukraine.
TIME announced distinctions in other categories. Heroes of the Year went to the women of Iran who are leading a protest movement against the country's strict rules for women and girls. Icon of the Year was Michelle Yeoh, a favored contender for the Best Actress award at this year's Oscars. Entertainer of the Year was K-pop group Blackpink. Its second album, released in 2022, was a best-seller. And Aaron Judge of the New York Yankees became one of the few sluggers to hit 62 home runs in a season. He was Athlete of the Year.
Stop and Think! Why does TIME pick a Person of the Year? Why are the other winners important too? Whom would you have included on this list?