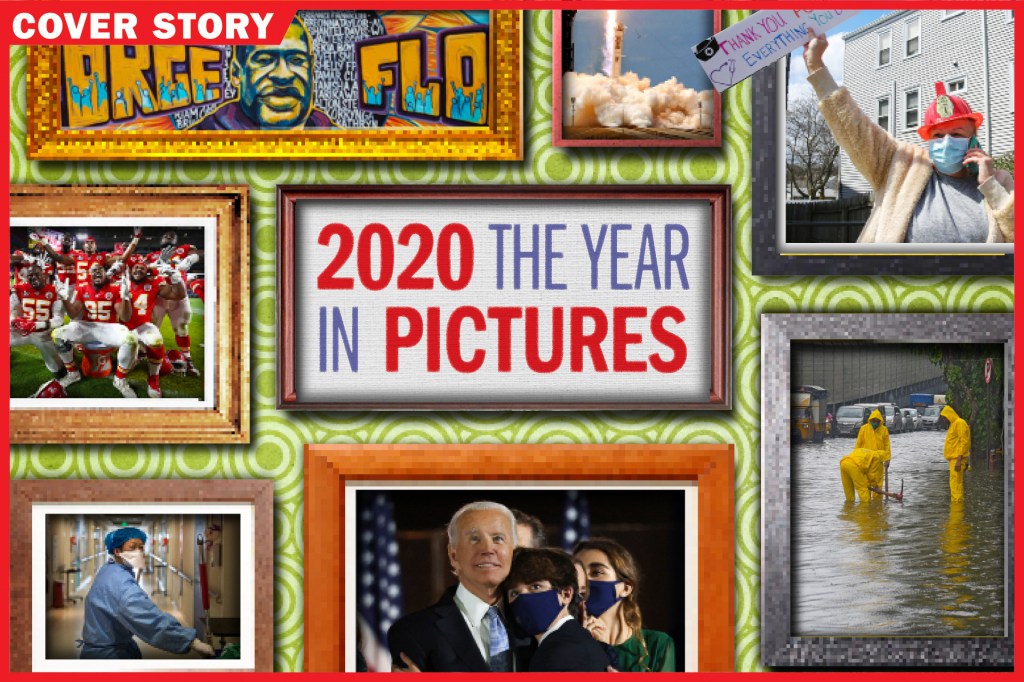 Without a doubt, 2020 has been a historic year. We have experienced a pandemic, massive wildfires, and the loss of iconic leaders.
But the year has also moved people to show gratitude and stand up for what they believe in. There were public displays of thanks for medical staff and essential workers. We saw protests for racial justice. And there was record-breaking voter turnout in the United States presidential election.
Here are some of 2020's historic moments. Which will you always remember?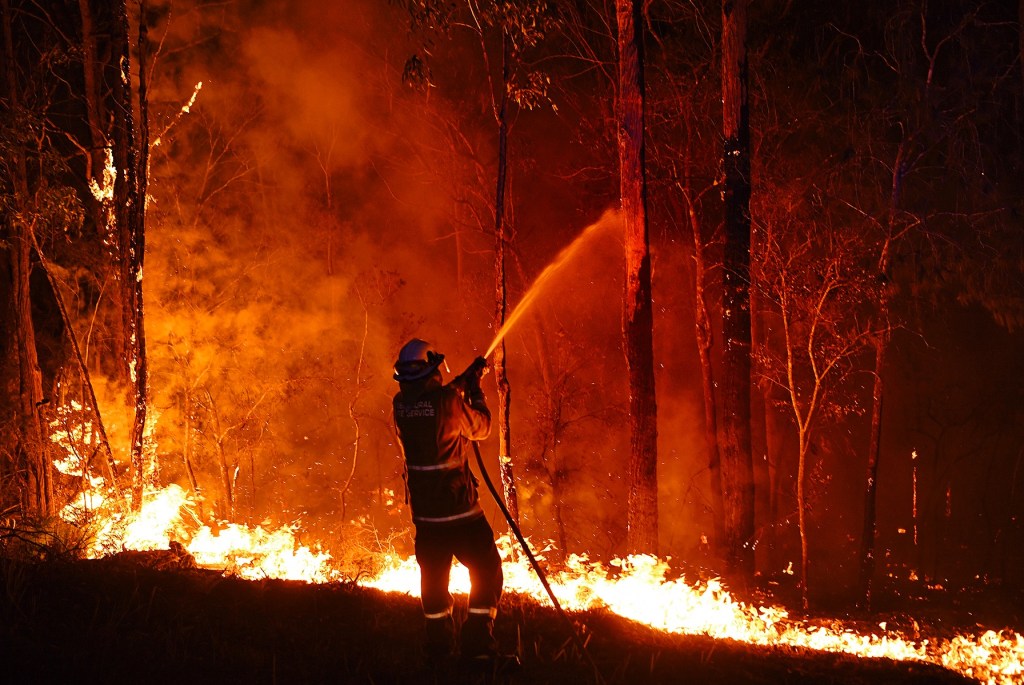 KATE GERAGHTY —THE SMH/FAIRFAX MEDIA/GETTY IMAGES
January 2: Parts of Australia declare a state of emergency as BUSHFIRES burn across the continent. It is one of Australia's worst fire seasons on record. By the end of March, 47 million acres had burned. At least 30 people died. Some 3 billion animals were killed or displaced, according to the World Wildlife Fund.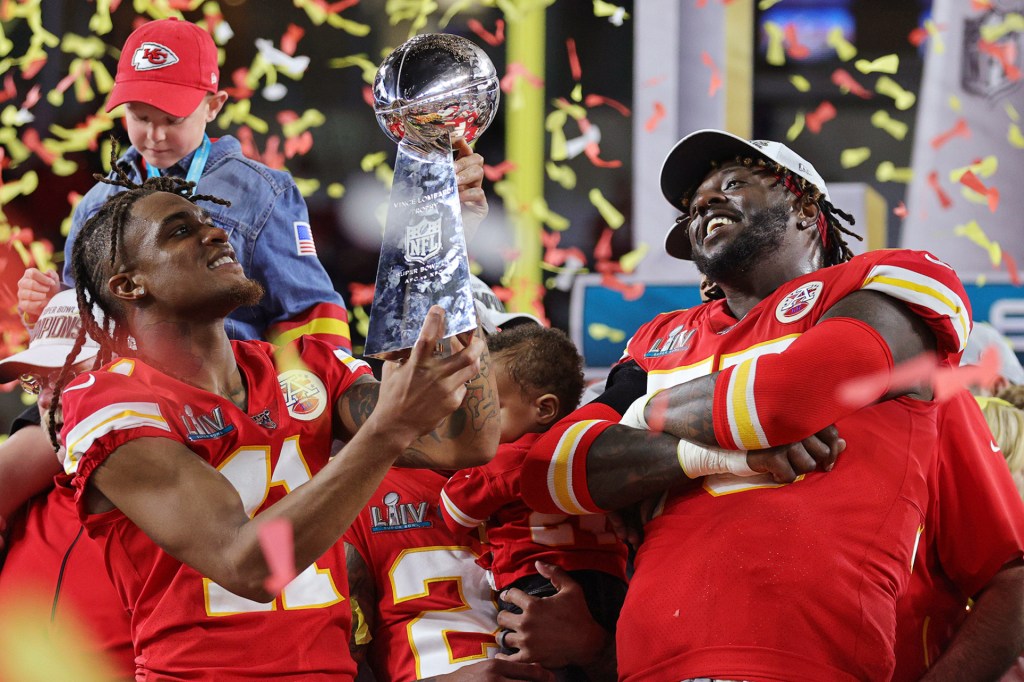 JAMIE SQUIRE—GETTY IMAGES
February 2: Demarcus Robinson and Cameron Erving, of the Kansas City Chiefs, bask in their team's SUPER BOWL LIV victory. The Chiefs beat the San Francisco 49ers 31–20. It is the team's first title in 50 years.
OLIVER CONTRERAS—SIPA/BLOOMBERG/GETTY IMAGES
February 6: President Donald Trump holds a newspaper that says he has been acquitted, or cleared, of IMPEACHMENT CHARGES. The previous day, a majority in the U.S. Senate voted not to remove the president from office. He had been charged with abusing his power and obstructing justice. The charges were made by the U.S. House of Representatives. It voted to impeach the president on December 18, 2019.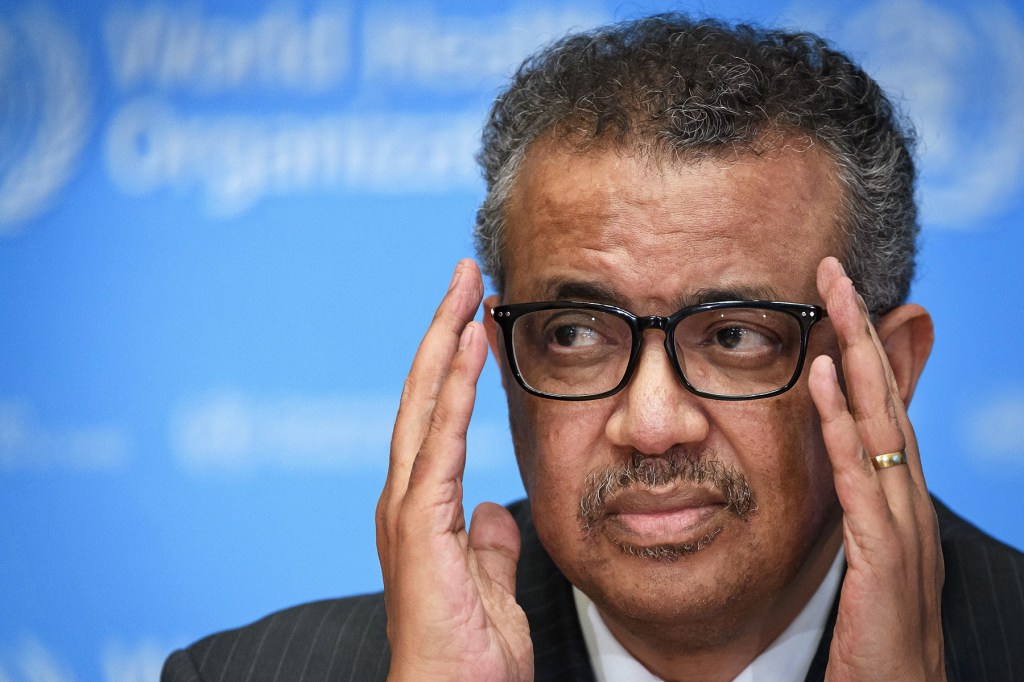 FABRICE COFFRINI —AFP/GETTY IMAGES
March 11: The World Health Organization (WHO) declares the CORONAVIRUS OUTBREAK a pandemic. WHO chief Tedros Adhanom Ghebreyesus says COVID-19 is likely to spread to every country in the world. The virus was first detected in December 2019. It has been linked to a live-animal market in Wuhan, China.
NOAM GALAI—GETTY IMAGES
April 6: Children hold up signs expressing GRATITUDE to medical staff and essential workers outside a healthcare center in New York City. By this time, more than a million people worldwide have been infected with the novel coronavirus.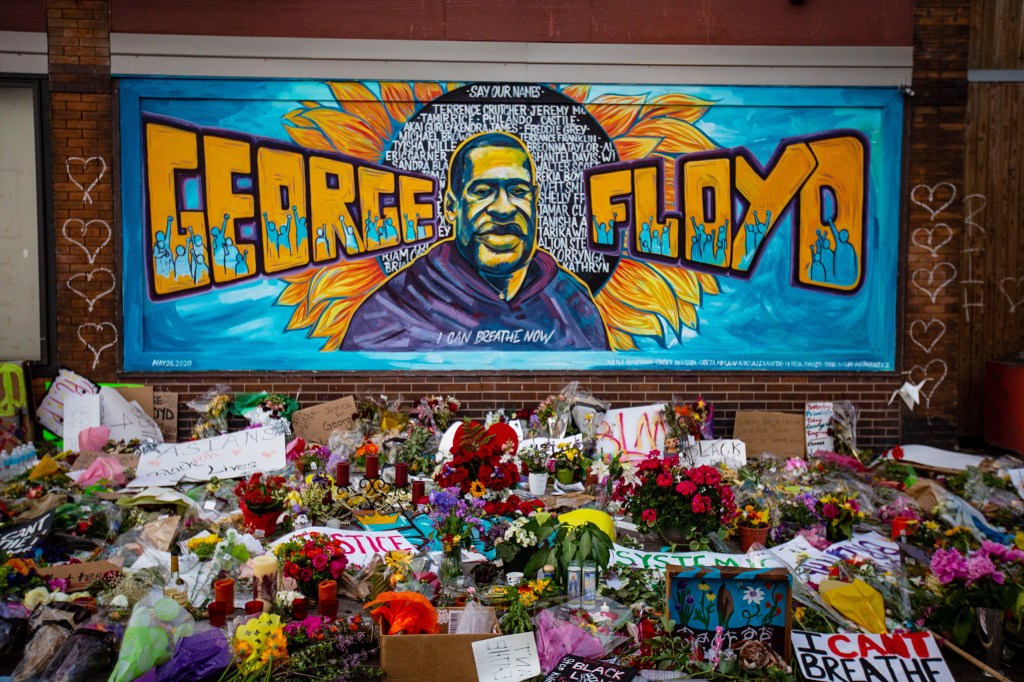 JASON ARMOND—THE LOS ANGELES TIMES/GETTY IMAGES
May 25: GEORGE FLOYD is killed by a police officer during an arrest in Minneapolis, Minnesota. The event spurs demonstrations across the country and around the world. People come together to protest the unjust treatment of Black people by law enforcement. Here, a memorial honors Floyd's life. People leave flowers and messages near the location where he died.
SPACEX/GETTY IMAGES
May 30: SpaceX launches the DEMO-2 mission to the International Space Station from Cape Canaveral, Florida. It's the first time American astronauts are taken into orbit by a private company. And it's the first time NASA astronauts have lifted off from U.S. soil since 2011.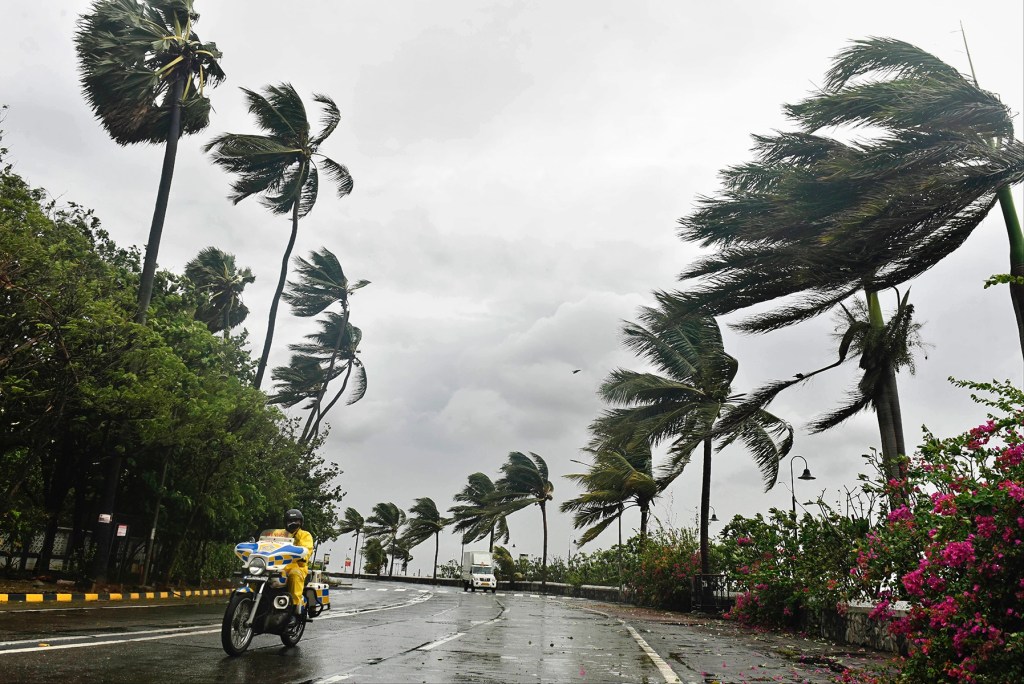 PRAMOD THAKUR —HINDUSTAN TIMES/GETTY IMAGES
June 3: CYCLONE NISARGA strikes near Mumbai, India. It's the strongest cyclone to affect the area in more than 100 years. Winds of up to 68 miles per hour bent trees. About 10,000 residents are forced to evacuate their homes. No deaths are reported.
JUSTIN SULLIVAN—GETTY IMAGES
June 12: High school seniors celebrate GRADUATION with a drive-in ceremony in San Francisco, California. They practice social distancing by staying near their cars. The COVID-19 pandemic has changed the way people mark many of life's milestones.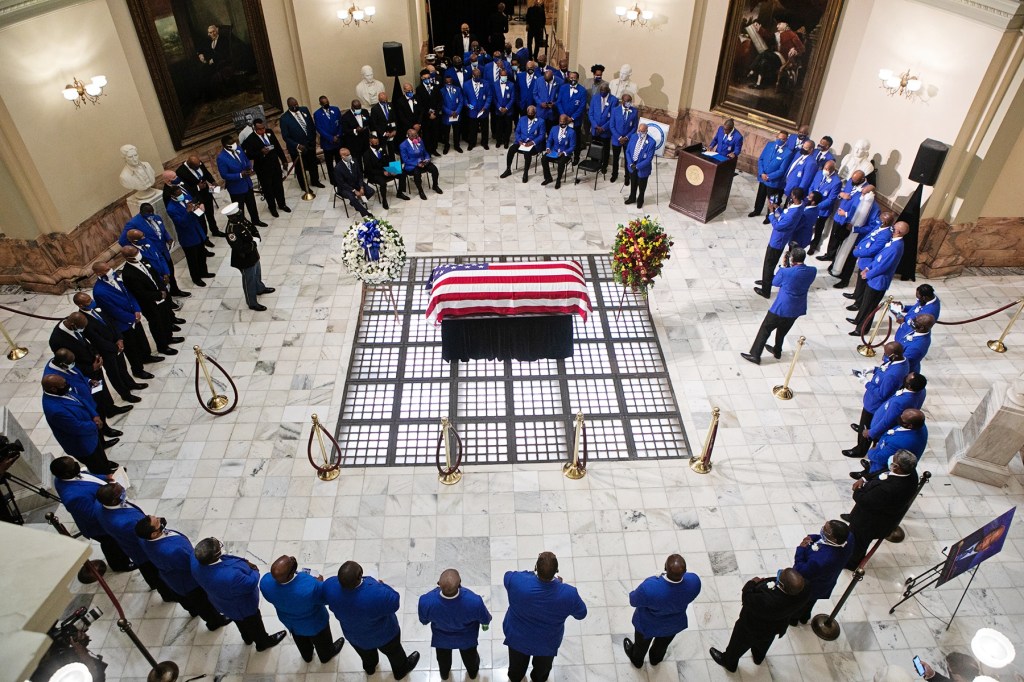 JESSICA MCGOWAN—GETTY IMAGES
July 17: JOHN LEWIS dies at 80. The longtime advocate of civil rights served as a U.S. congressman for Georgia for more than 30 years. Here, Lewis's body lies in state at the Georgia State Capitol on July 29. He is honored by members of his fraternity, Phi Beta Sigma.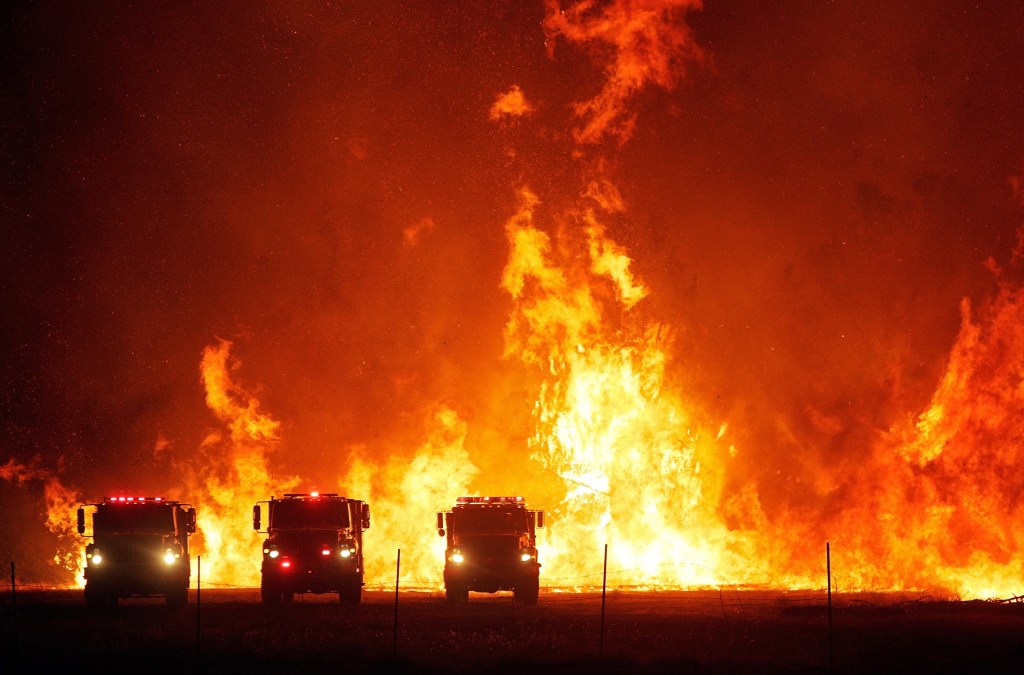 CARLOS AVILA GONZALEZ—THE SAN FRANCISCO CHRONICLE/GETTY IMAGES
August 16: The AUGUST COMPLEX wildfire starts in Northern California. It would become the biggest fire in the state's history. The blaze destroyed an area larger than Rhode Island. This year, wildfires scorched more than 4 million acres in California.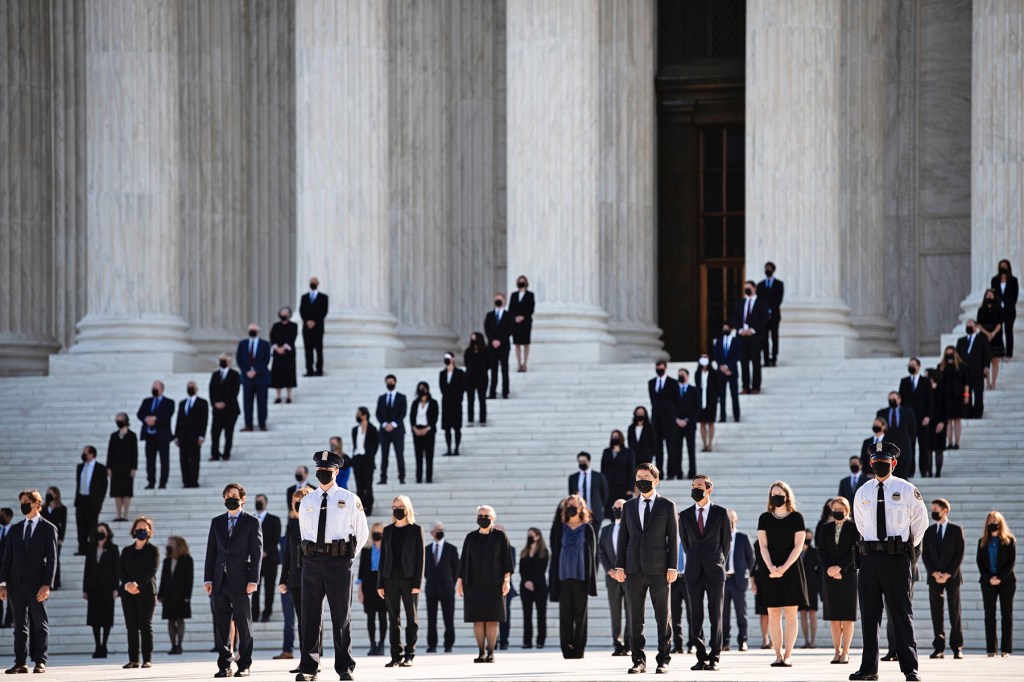 CAROLINE BREHMAN—CQ-ROLL CALL, INC./GETTY IMAGES
September 18: Supreme Court justice RUTH BADER GINSBURG dies at 87. She had served on the nation's highest court since 1993. Here, Ginsburg's former law clerks stand outside the Supreme Court building in Washington, D.C., for a memorial on September 23. Ginsburg is remembered as a champion of gender equality and women's rights.
NICHOLAS KRAMM—AFP/GETTY IMAGES
October 26: AMY CONEY BARRETT is sworn in as a U.S. Supreme Court justice. On September 26, President Trump nominated her to the seat left open by the death of Justice Ruth Bader Ginsburg. The U.S. Senate voted to confirm Barrett a month later. She is the fifth woman to serve on the Supreme Court.
ROBERT GAUTHIER—THE LOS ANGELES TIMES/GETTY IMAGES
October 27: The Los Angeles Dodgers win their first WORLD SERIES since 1988. They beat the Tampa Bay Rays 3–1, in game 6, at Globe Life Field, in Arlington, Texas. The Dodgers have seven championship titles.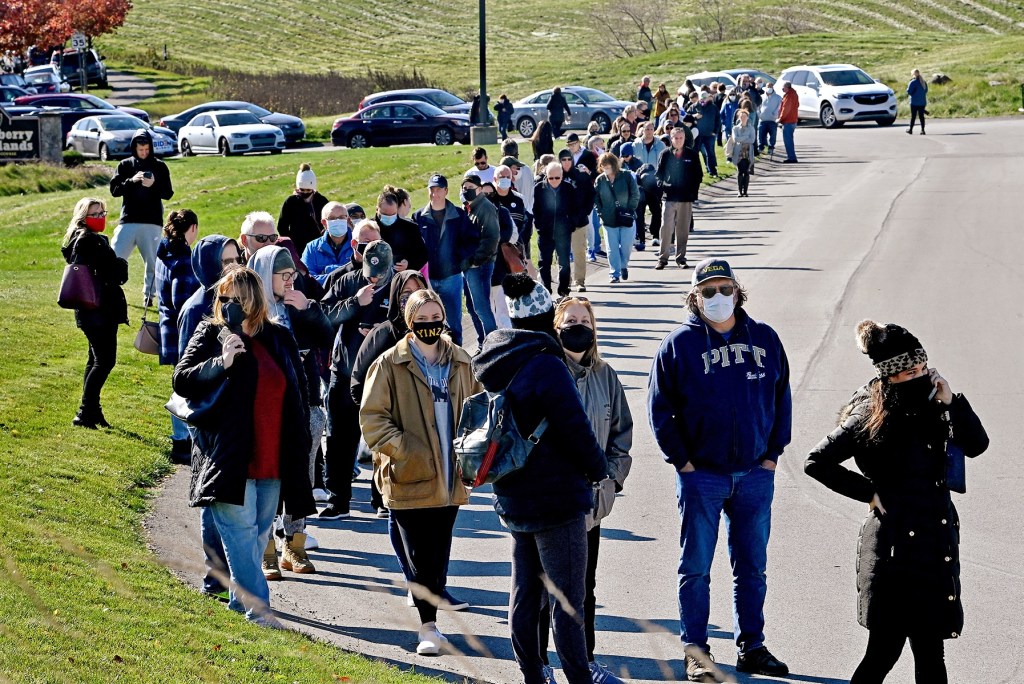 MICHAEL S. WILLIAMSON—THE WASHINGTON POST /GETTY IMAGES
November 3: People in Cranberry Township, Pennsylvania, line up to vote in the 2020 presidential election. VOTER TURNOUT breaks records across the U.S. The percentage of eligible voters casting a ballot is the highest since 1900.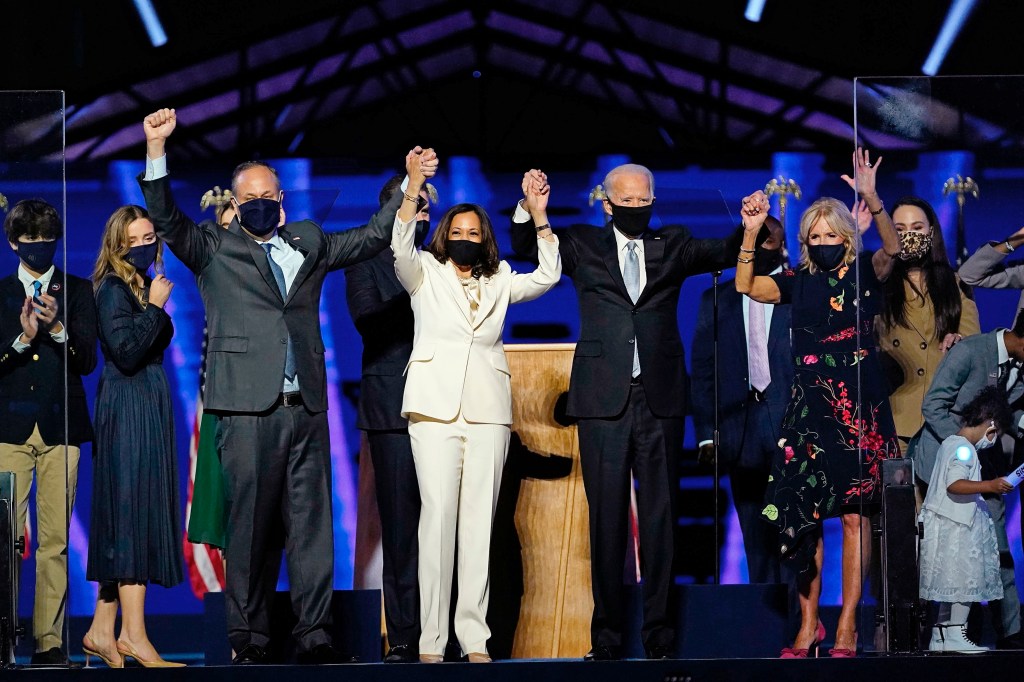 ANDREW HARNIK—GETTY IMAGES/POOL
November 7: In Wilmington, Delaware, President-Elect Joe Biden and Vice President-Elect Kamala Harris celebrate their victory in the 2020 PRESIDENTIAL ELECTION. They will be sworn in on January 20, 2021.
December 4: Scientist and inventor GITANJALI RAO, 15, becomes TIME's first-ever Kid of the Year. Here, Trevor Noah congratulates Rao during a Nickelodeon TV special.