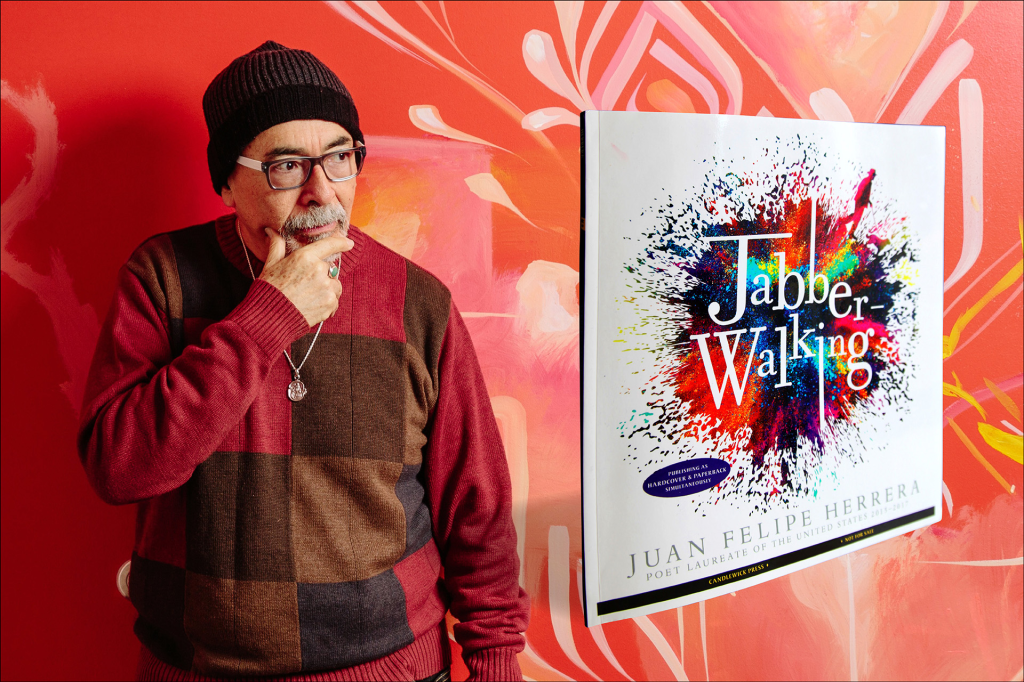 Can your surroundings ignite your creativity? JUAN FELIPE HERRERA thinks so. Herrera was the first Mexican-American U.S. Poet Laureate, from 2015–2017. Growing up, he moved many times. Each new environment sparked ideas. His new book, Jabberwalking, is aimed at helping readers have the same experience.
Herrera challenges "jabberwalkers" to scribble down what they see, hear, and smell. "I want readers to experience lots of senses," he told TFK Kid Reporter Aanand Mehta. His goal is to encourage kids' creativity.
Sometimes, it's the smallest things that excite Herrera. "The way a leaf falls down from a tree stands out and makes me want to write," he says.