The Power of Staying Home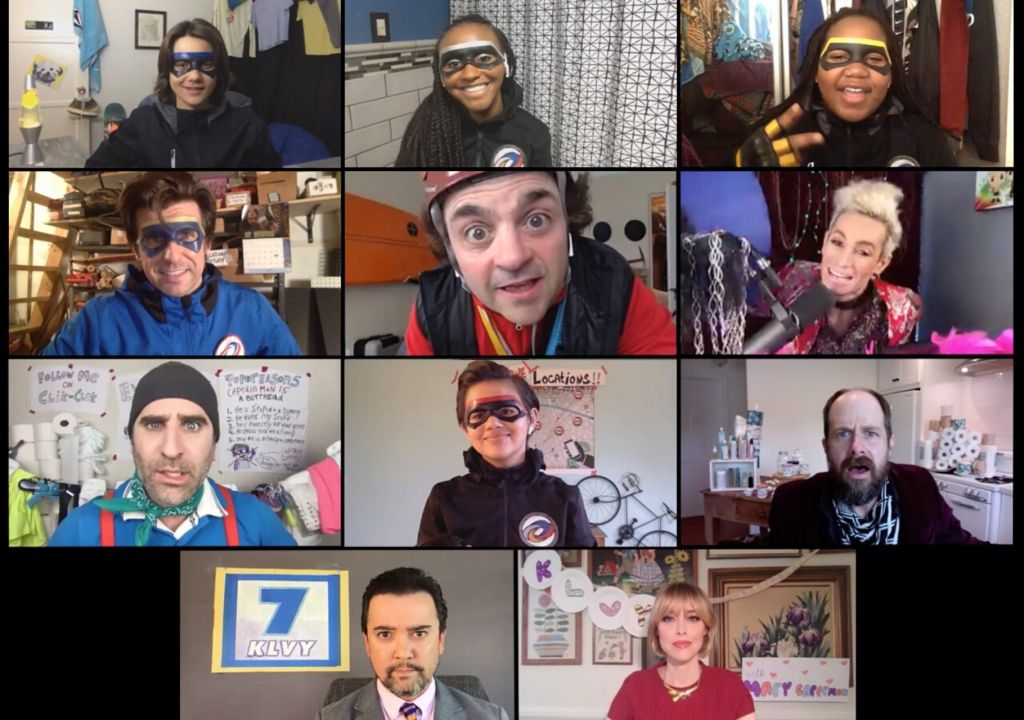 Have you been staying home a lot lately? You're not alone. On Danger Force, a new series on Nickelodeon, even superheroes are staying home to help protect the world.
Danger Force is a spin-off of Nickelodeon's Henry Danger. The show follows four kids with superpowers: Chapa, Miles, Mika, and Bose. They go to a special school called the Swellview Academy for the Gifted (S.W.A.G), where they learn how to control their powers and fight crime.
The show's newest episode, "Quaran-kini," was filmed and produced remotely, since the actors and crew were practicing social distancing to protect against COVID-19. In it, the characters must stay at home because of a gas leak. They meet on a video call to continue their training, but encounter a few issues along the way.
Dana Heath (pictured, top center) plays Mika. She told TIME for Kids that filming the episode was both challenging and rewarding. "At times, it could be very confusing since we were doing the whole episode on Zoom and we sometimes talked over each other," Dana says. "Filming during the quarantine for me was very casual and less stressful because I was at home."
The "Quaran-kini" episode airs May 9 on Nickelodeon.