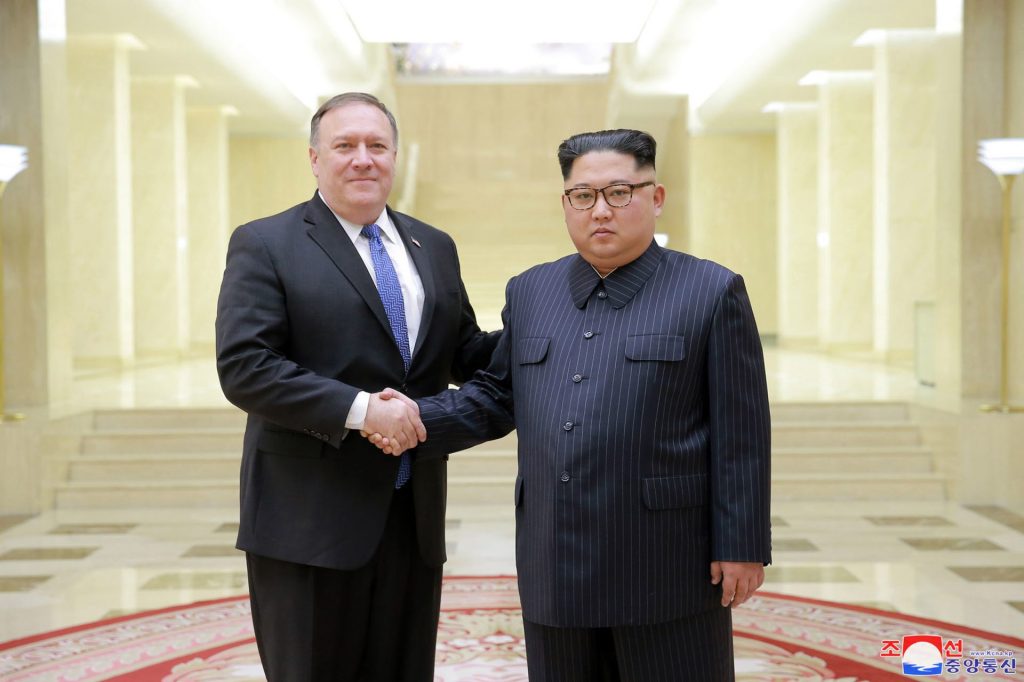 The United States and North Korea are preparing for historic peace talks. The talks will take place next month in Singapore. President Donald Trump will meet with the North Korean leader. His name is Kim Jong-un. It will be the first time a sitting U.S. president has met any leader of North Korea.
Why hold the talks? Trump will work to convince Kim to end North Korea's nuclear weapons program. To persuade Kim, Trump might agree to lift sanctions the U.S. has in place against the country. Those sanctions keep North Korea from trading goods and services with the U.S.
Mike Pompeo is the U.S. secretary of state. On the television show Fox News Sunday, Pompeo said that doing business with the U.S. would be good for citizens of North Korea. "We can create conditions for real economic prosperity for the North Korean people," he said.
North Korea has taken steps to show the U.S. it wants to work toward peace. Over the weekend, North Korea's Foreign Ministry said that it will shut down North Korea's only known nuclear test site. The site's buildings and equipment will be removed. Tunnels that lead to it will be destroyed.
In a tweet on Saturday, Trump praised the plan. He called it a "very smart and gracious gesture."
John Bolton is the national security advisor of the U.S. He appeared on ABC's This Week to discuss the peace talks. He said that North Korea still has much more work to do to end its nuclear program. It won't happen in one day, he said. But officials are working to make it happen "as quickly as possible."