A President Abroad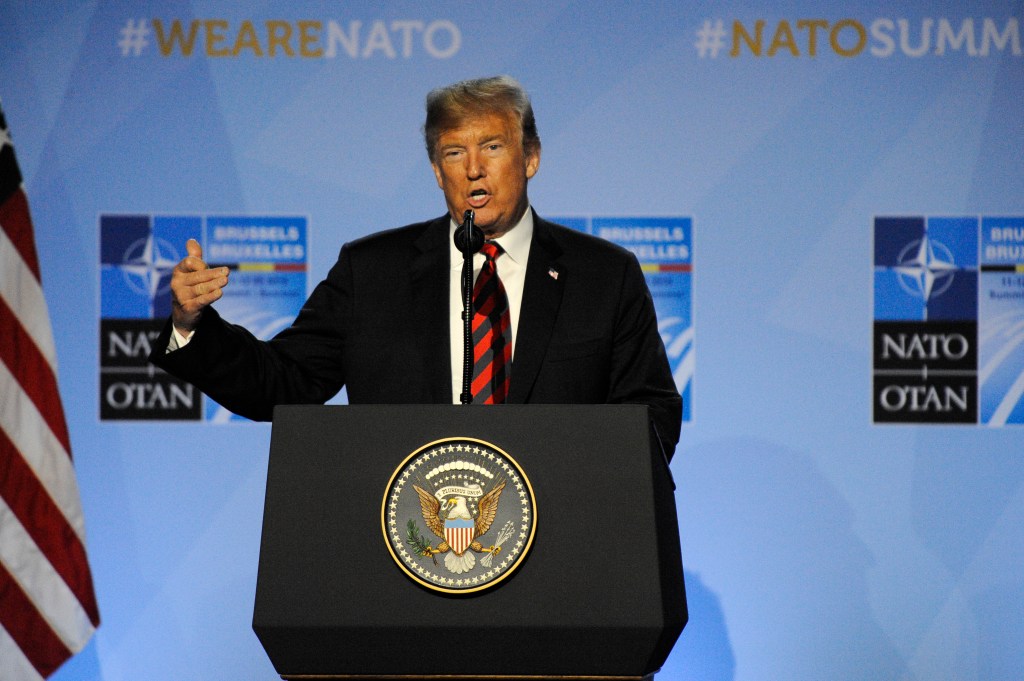 President Donald Trump returned to Washington, D.C., on July 16 after a seven-day trip abroad. The president began his trip on July 11 with a visit to Belgium. He attended the North Atlantic Treaty Organization (NATO) Summit, held in Brussels. NATO was created after World War II as an alliance, or partnership, of 12 countries. Last week's summit brought together 29 member countries. Leaders discussed key issues, including defense and trade.
Trump called on other NATO countries to more than double their military spending. His reasons? "President Trump wants to see our allies share more of the burden and at a very minimum meet their already stated obligations," Sarah Huckabee Sanders said in a statement. She is the White House press secretary.
After the summit, Trump left for the United Kingdom. There, he met with Prime Minister Theresa May. They discussed a proposed trade deal. Meanwhile, thousands of protesters rallied in the streets of London against Trump's visit.
On the last leg of his trip, Trump met with Russian president Vladimir Putin. Their meeting took place on July 16, in Helsinki, Finland. During a press conference, Trump pushed for collaboration between the U.S. and Russia. The two nations have a long history of tense relations.
In the U.S., many government officials and citizens, both Democrats and Republicans, are confused and angry about Trump's meeting with Putin. They feel Trump was not tough enough on the Russian leader.
Trump said he wanted to improve relations between the countries. "Our expectations are grounded in realism," he said. "But our hopes are grounded in America's desire for friendship, cooperation, and peace."