Rare Lobster Found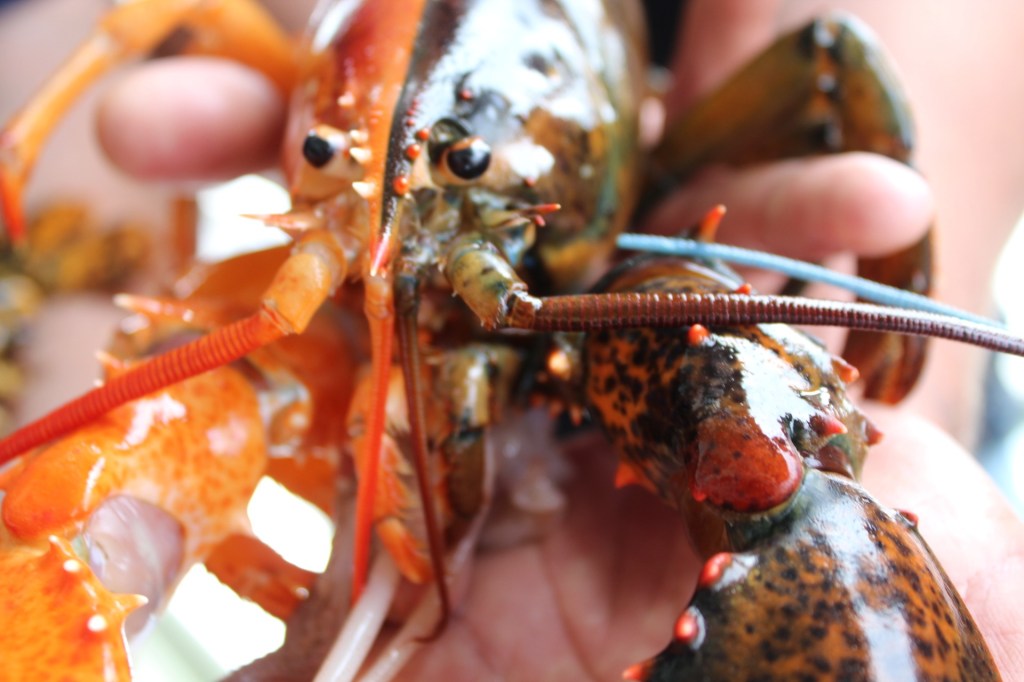 A rare two-toned lobster was discovered off the coast of Stonington, Maine, on September 6. Scientists say the half-black, half-orange creature is a one-in–50 million find. It was caught by Captain Daryl Dunham. He gave the crustacean to the Maine Center for Coastal Fisheries. It was placed in a "touch tank" at the center for a few weeks. Then it was released back into the wild.
"We've seen some pretty cool lobsters in our marine touch tank over the years," the center wrote in a post on Facebook. "But this one might be a first!"
The bicolored lobster shared a tank with three other lobsters that had uncommon coloring: a blue one and two with orange and brown speckles. Those three have also been released.