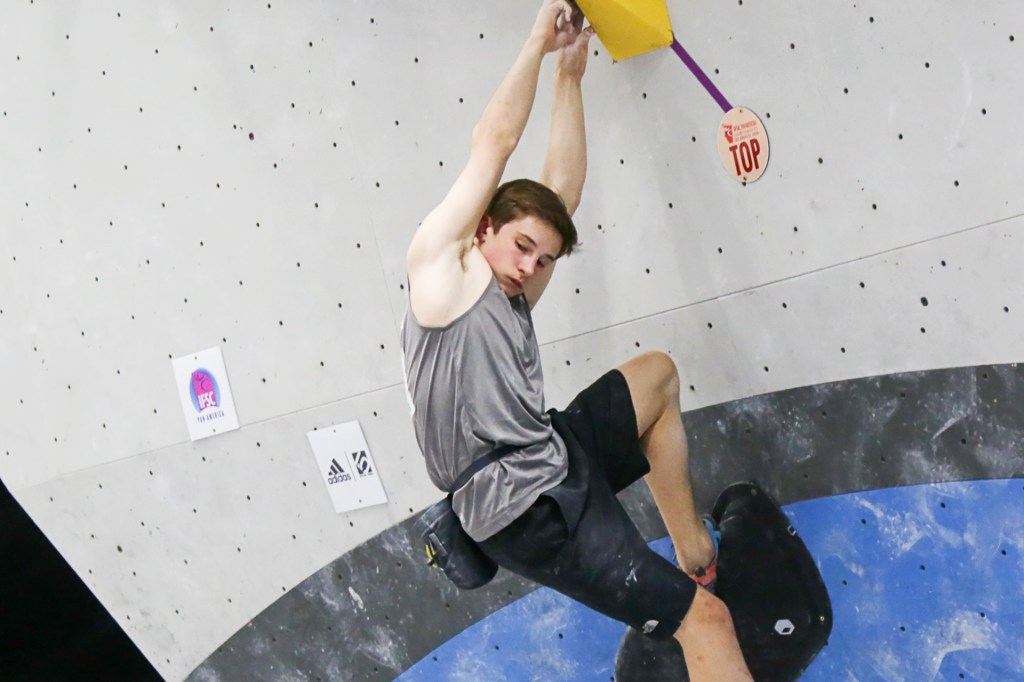 Some of the world's greatest athletic talents will be on display at the Olympics in Tokyo, Japan. Competitors will have a chance to win Olympic medals in four sports new to the Games. Learn about each of these sports, and meet some of the members of Team U.S.A. who'll be competing in them. Get ready to cheer them on!
Sport Climbing
Colin Duffy is 17 years old. He's been climbing since he was 5. When Colin spoke with TIME for Kids in April, he was busy at home, in Broomfield, Colorado. "It's getting close to the end of the school year," he said. And when school ends? First, a few climbing competitions. Then, the big trip: In July, he'll go to Tokyo. He'll be the youngest member of Team U.S.A.'s first-ever Olympic sport-climbing team.
"I feel super excited and super blessed to have this opportunity," Colin says. "It means so much to me, to go down in the history books and be a part of the sport's first time on the biggest stage."
Sport climbing's Olympic debut will include three styles: speed, lead, and bouldering. In the speed contest, two climbers will scurry up a wall. In lead, a climber has six minutes to go as high as possible. And in bouldering, climbers follow fixed routes up a difficult wall.
JOSEPH L. MURPHY/GETTY IMAGES
TFK Kid Reporter Jeremy Liew spoke to one of Colin's fellow athletes from Team U.S.A., Kyra Condie, from Shoreview, Minnesota. Climbing is an "equally mental and physical" sport, she says. "You have to be problem-solving as you're competing."
Athletes have to qualify for the Olympics. Each sport has its own rules for how this is done. Condie says that finding out she had qualified for Team U.S.A. "was a huge relief and a big accumulation of hard work."
"It just didn't feel real," she says. "Looking back, even though it was almost two years ago at this point, it still doesn't feel real."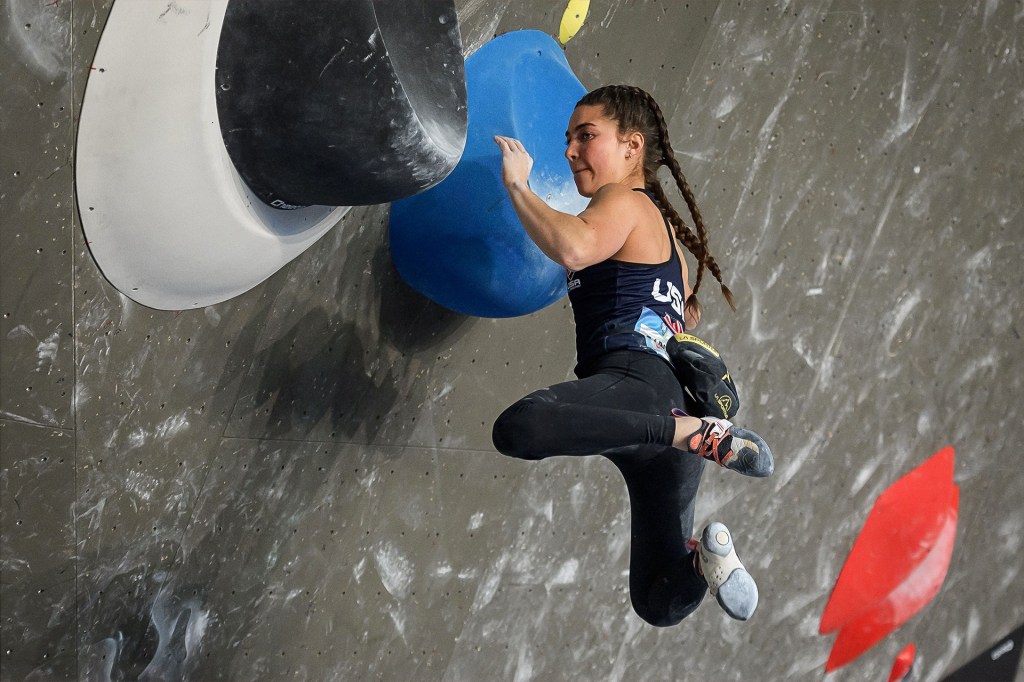 FABRICE COFFRINI—AFP/GETTY IMAGES
Like Colin, Condie started training at a young age. So did Nathaniel Coleman, from Utah, and Brooke Raboutou, from Colorado. They're also part of Team U.S.A. The COVID-19 pandemic delayed the Summer Olympic Games and forced the athletes to train differently. But Colin considers himself lucky. "I was able to climb outside," he says. "I also have a climbing wall in my basement that I was able to train on."
MARCO KOST—GETTY IMAGES
The pressure of going for the gold can be difficult. So Colin says he isn't putting any expectations on himself to win medals. Instead, he's focused on enjoying his time in Tokyo.
"Getting to see athletes from all around the world in different sports is going to be a life-changing experience I want to remember forever," he says. "So that's my goal: to make the most of it."
Surfing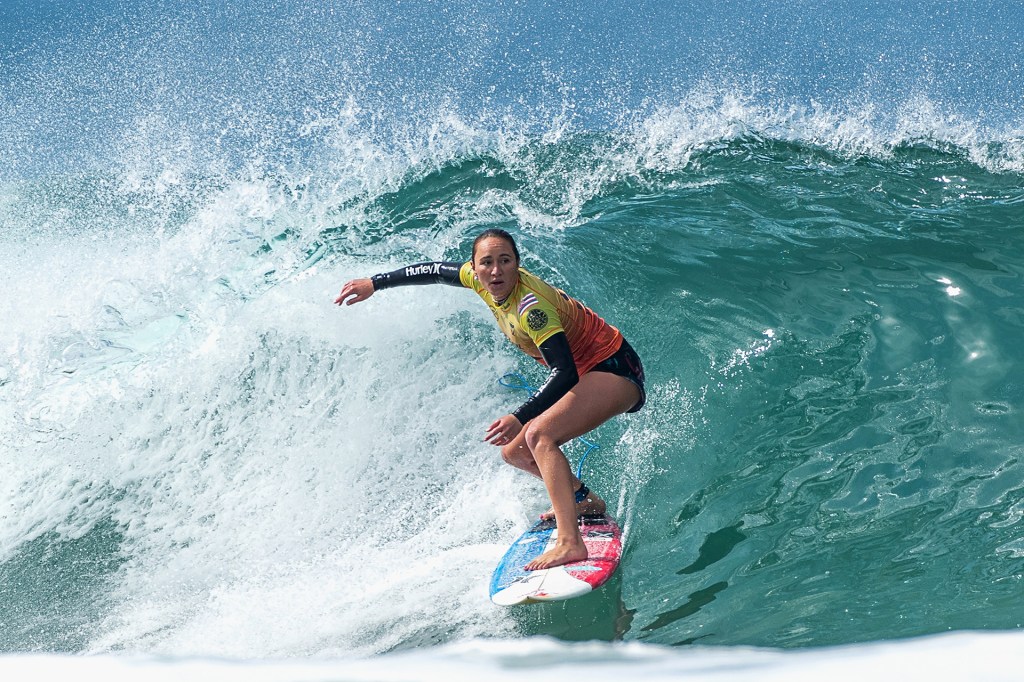 CAMEROM SPENCER—GETTY IMAGES
For the first time, there'll be surfing at the Olympics. And surfers won't just be competing against one another: They'll also be competing against the ocean. Part of a surfer's score will depend on the difficulty of the wave he or she chooses to ride. The tougher the wave, the higher the scoring potential. Surfers have 30 minutes, and only their two highest-scoring waves count. So prepare to see athletes waiting for the perfect moment to make their move.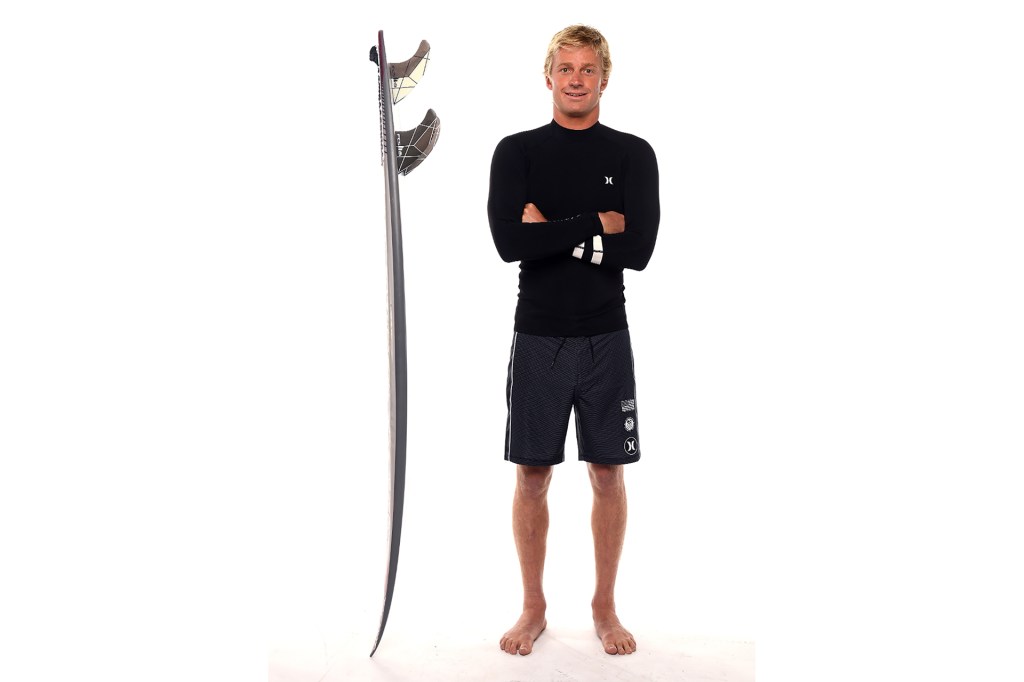 HARRY HOW—GETTY IMAGES
Team U.S.A. is sending four athletes (plus alternates) to Tokyo to compete. Big things are expected from Carissa Moore. The 28-year-old Hawaiian is a four-time world champion. Eyes will also be on California's Kolohe Andino, who has won seven U.S.A. Surfing championship titles.
Skateboarding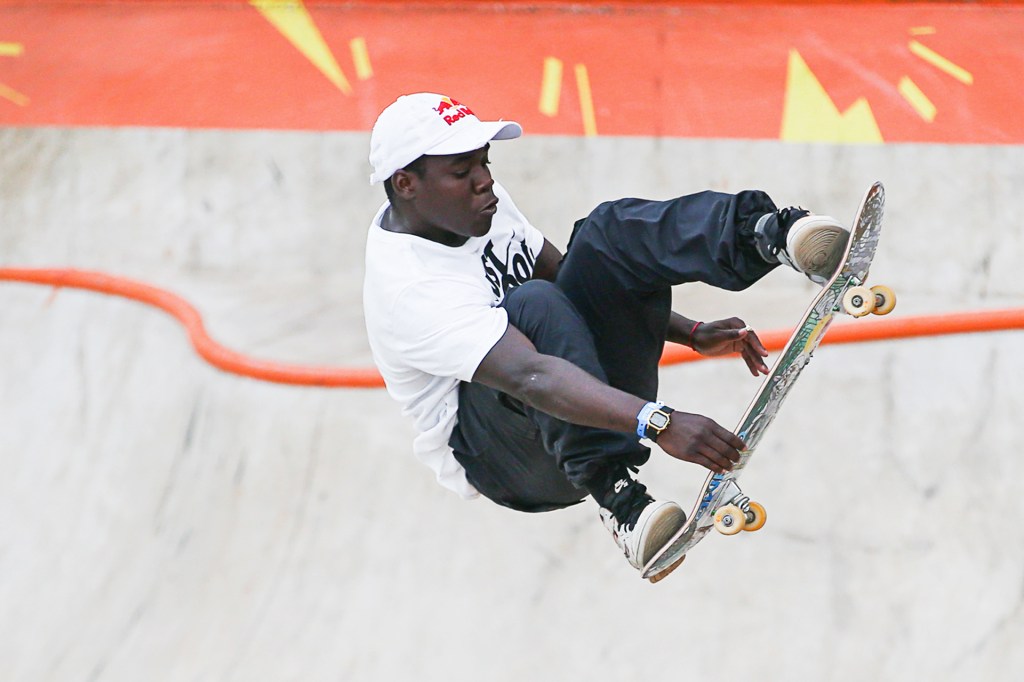 ALEXANDRE SCHNEIDER—GETTY IMAGES
Skateboarding fans are excited to see the sport make its Olympic debut. This popular activity is fast-paced and gravity-defying. At the Games, athletes may compete on two courses. Park-style events take place in a big concrete bowl, where boarders perform tricks. In street-style events, athletes face stairs, rails, benches, and more.
HARRY HOW—GETTY IMAGES
Watch for Nyjah Huston, from California. He's one of the most winning street skateboarding champs around.
Karate
MANU REINO—SOPA IMAGES/LIGHTROCKET/GETTY IMAGES
Eighty athletes from around the globe are heading to Tokyo to take part in the first-ever Olympic karate competition. There are three kumite, or fighting, categories. There is also one kata category, in which solo participants demonstrate karate forms or techniques.
For kata, the athletes must be precise in their movements. Judges will give competitors a score based on how well they execute the form.
Tom Scott, from Texas, is one to watch. He'll be team captain.
HARRY HOW—GETTY IMAGES
Watch the Tokyo Olympics with all the Team U.S.A. athletes starting July 23 on NBC.
In the original version of this story, a photograph of Brooke Raboutou was misidentified as Kyra Condie. The photograph has been replaced.