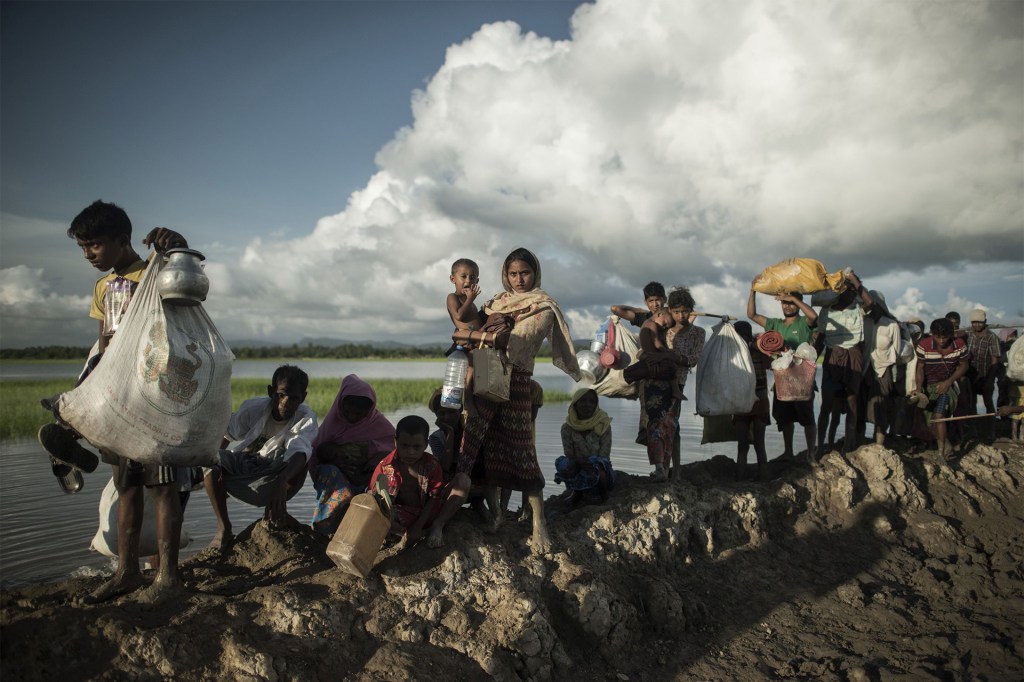 The world stands with refugees. That is the message of World Refugee Day. The day was established by the United Nations in 2016. It takes place each year on June 20.
On June 19, the United Nations Refugee Agency published its yearly report. The report says that at the end of 2017, there were 68.5 million displaced people in the world. That number included 40 million people displaced within their own countries. Another 25.4 million were refugees. These were people who fled war, violence, or persecution. Asylum seekers made up the remaining 3.1 million. These were people waiting in a foreign country to be recognized as refugees.
In 2017 alone, 16.2 million people were displaced. The numbers were driven by a few major crises. In Africa, disease ravaged the Democratic Republic of the Congo. There was war in South Sudan. In Asia, hundreds of thousands of Rohingya refugees fled violence in Myanmar for safety in neighboring Bangladesh. More than half of the world's displaced people are children.
Jan Egeland is secretary-general of the Norwegian Refugee Council. He says countries need to work together to end war and help people in need. "Rich countries are building walls against families fleeing war, at the same time as less money is available for aid to people in conflict areas," he says. "Let us be inspired by generous recipient countries like Uganda, where vulnerable refugees are protected."
Last year, only about 100,000 refugees were resettled. That is down 40% from 2016. The U.N. says the drop is because countries have lowered the number of refugees they will accept.