Kid of the Week: Ava Moore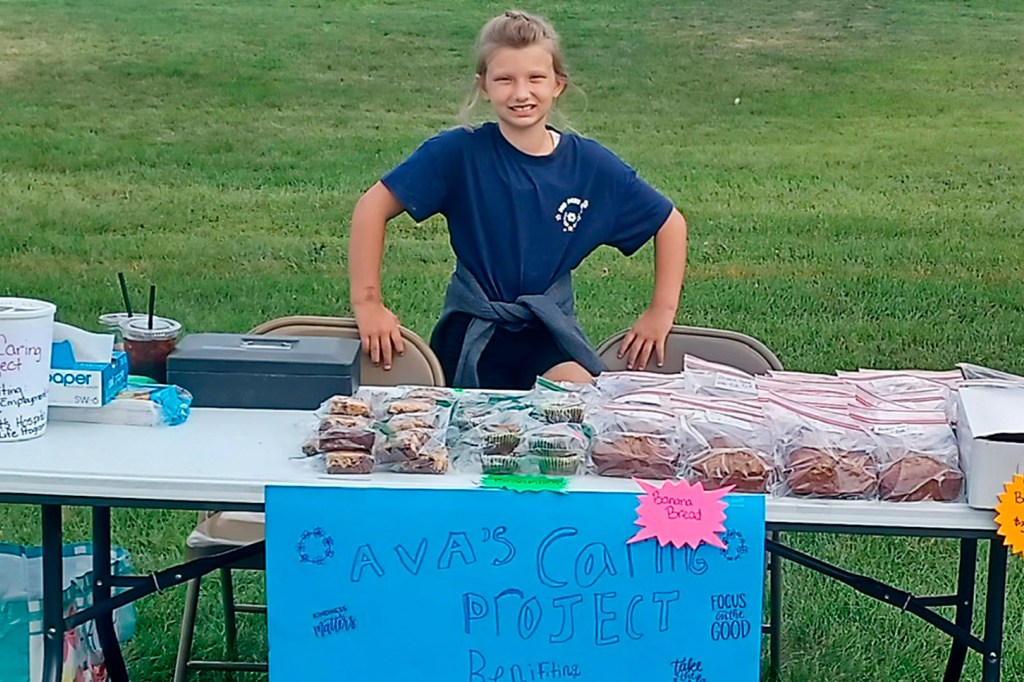 Can you tell me about your project?
I'm trying to help special-needs kids to feel welcome in our community. My mom and I have been raising money through bake sales. This year, we bought toys and donated them to one of the local hospitals. We also donate money to Inspired Employment, which is a local nonprofit group that provides a community-based learning approach to people with disabilities here in the county.
How does your project help?
Children with disabilities sometimes have a hard time fitting in with other kids. This project tries to make them feel more welcome in the larger community.
What's your advice to other kids who want to make a difference?
Don't be scared to make a difference. Just do it. Because it will not only make the people you are helping feel good—it will also make you feel good.
The interview has been edited for length and clarity.

Know a kid who's doing something cool or newsworthy? Nominate them to be a TFK Kid of the Week! Send us your suggestions at tfkeditors@time.com.